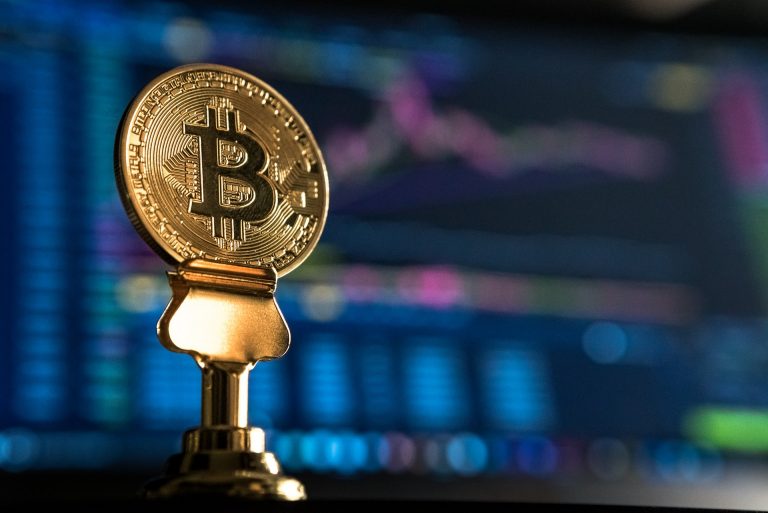 Why Cryptocurrency Is Rising in Popularity in Latin America
03 December, 2020
Cryptocurrency has been a craze that has dominated the news and media in the 2010s. It first started to get attention when Bitcoin started to rise in price in 2011. At the beginning of 2011, Bitcoin was worth just $0.30. It fluctuated a lot over the next two years, plateauing at a little over $13 in early 2013. However, by 2014 the price had risen to $770. Today the price is nearly $15,000 in USD, and it peaked at almost $20,000 in 2017. There are even Bitcoin online casinos.
Bitcoin is just one of many forms of cryptocurrency. After Bitcoin started to rise to astronomical prices, other forms of cryptocurrency started to appear, and it's now always worth keeping an eye on Ethereum price too. But, there are thousands of different cryptocurrencies available. There are so many available that many people make their living by buying and selling cryptocurrency like you would buy and sell stocks on the stock market.
Cryptocurrency does not have a practical use in many areas. However, there are some online companies that are starting to accept it as a form of payment. Additionally, Latin Americans have started to embrace cryptocurrency as a store of value while their fiat currencies depreciate. Most of them use Bitcoin because it is the most famous and reliable form of cryptocurrency. Furthermore, Bitcoin adoption is driven in the region by the lack of banking access and remittance needs.
What Is Cryptocurrency?
Cryptocurrency is still a pretty new and modern form of currency. As a result, it makes sense that most people do not have a complete grasp of what it is. In simple terms, cryptocurrency is an internet-based medium of exchange which uses cryptographical functions to conduct financial transactions. It is essentially a form of currency that does not have a physical form. It exists purely in digital form. Cryptocurrencies leverage blockchain technology to gain decentralization, transparency, and immutability.
The most important part of cryptocurrency is that it is not controlled by any central authority or government. It can be sent directly between two parties via the use of private and public keys.
Bitcoin Popularity in Latin America
In recent years, cryptocurrency and Bitcoin, in particular, have exploded in popularity in Latin American countries. This is due in large part to the depreciation of their local currencies. People in these countries have realized if they keep their money in banks in the form of their local currency, they will lose money. As a result, they are investing their money in cryptocurrency because it is holding value better than the government currency.
Using Bitcoin at Online Casinos
Cryptocurrency is also used as a form of currency on many websites. It is particularly favored in situations where there are limitations due to jurisidction issues or where security is even more paramount. For instance, more and more online casinos are using Bitcoin and other cryptocurrencies. These days the best casinos online for Latin Americans will include those with various forms of crypto including Litecoin and Ethereum, many of which also have great no deposit bonuses to use on the latest slots.
Latin American Bitcoin Adaptation
The Blockchain data analytics firm Chainalysis recently released a study on the use of cryptocurrency in Latin American countries. It found that Latin American cryptocurrency adaptation is driven by factors such as lack of banking access, remittance needs, and the devaluation of local fiat currencies.
It is hard for many people in Latin American countries to get access to a bank account because they do not work a full time job. In many of these countries, you need a stable income to get a bank account. If you did part time work for a company like Uber, you would not qualify to get a bank account. These people still need to store their money somewhere, so they are turning to cryptocurrencies.
Additionally, many Latin Americans use stablecoins to lock in their savings. The countries where this is most prominent are Argentina, Uruguay, Columbia, and Chile.
Where Can You Use Bitcoin and Other Cryptocurrencies?
Cryptocurrency is primarily used as a way for people to make money by buying and selling it. However, the end goal is for cryptocurrency to become the primary form of currency around the world. It will be a universal currency used all around the world. We might be years and decades away from that, but there are some companies that accept Bitcoin payments.
Bitcoin is one of the few cryptocurrencies that is used as currency by any legitimate businesses. Notably, Microsoft has been accepting Bitcoin for its online Xbox Store since 2014. They did stop accepting for a brief period of time because of its volatility, but they have started accepting it again for Xbox store credits.
Whole Foods is another company you can use Bitcoin to purchase things from, but here you will be doing it indirectly. Whole Foods is partnered with Winklevoss Flexa spending app "Spedn." This app lets you make your purchases with Bitcoin, Litecoin, or the Gemini dollar.
Newegg is one of the companies most known for its part in the cryptocurrency community. They are a company that sells computer parts, and many of these parts are used for cryptocurrency mining. They recognized the influence they had on the community and started accepting Bitcoin as a form of currency.
The Cryptocurrency Trading Scene in Latin America
Part of the reason the cryptocurrency is so popular in Latin America is that it has a robust trading scene. Brazil is the leading country in this area, with Venezuela as a distant second. The region has the second highest share of retail crypto activity, defined as transfers less than $10,000 worth of cryptocurrency. That being said, professional traders make up 80 percent of volume transfers in a month.
In the past year, Latin American countries have sent $25 billion worth of cryptocurrency. In that same time, they received $24 billion worth of cryptocurrency. This represents between 5 and 9 percent of all cryptocurrency in the world.

Follow Sounds and Colours: Facebook / Twitter / Instagram / Mixcloud / Soundcloud / Bandcamp

Subscribe to the Sounds and Colours Newsletter for regular updates, news and competitions bringing the best of Latin American culture direct to your Inbox.
Share: