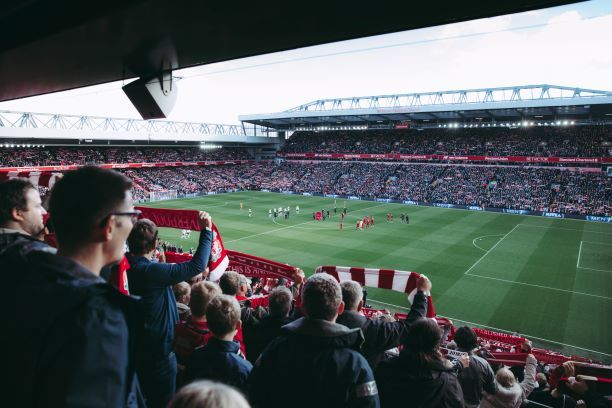 Why Has Football Become a National Sport in Many Countries?
30 November, 2020
It's no doubt football is the biggest sport in many countries across the world. The pulling power it has to unite fans across continents speaks of the level of passion and enthusiasm it invokes in individuals. It's so huge as a sport that it seems the love for it is inherited from generation to generation. From the major leagues like the English Premier League, the UEFA Champions League, La Liga to the World Cup events, the sport records billions of people watching it around the globe.
A high number of factors can be said to influence this popularity. The simplicity of rules – no matter the person or age, you could explain the concept and rules of football in 15 minutes, and that'd be all they'd ever need. The passion that stems from rivalries and long history and rivalry of the football clubs play a role. All these make for dedicated football fans who will move anything out of the way to watch their favourite teams. Alongside these are the gambling sites and brick and mortar casinos you can make money from supporting your favourite teams.
Countries Where Football Has A Huge Fan Base
Although Football is worldwide and has a very high reception, it has certain countries with a huge fan concentration. In these countries, Football is predominantly the national sport, and at least one person in every family supports a football team. Some of these countries include:
1. United Kingdom
The impact of football in the UK can't be summarized in a few paragraphs. It's so big that the Brits fancy football as a way of life. In the United Kingdom, football's love is so ingrained that it powers one of the biggest football leagues in the world, the English Premier League. It's said that picking a team to support in the UK is often a family affair or where you live, and once you pick a team, your dedication must be for life.
Football in the UK has been around for centuries. Some sources claim the British invented the sport in 1170. With this long history of Football also came the long history of betting in the UK. From the use of bookmakers to brick and mortar casinos, and finally to online casinos. Football remains one of the biggest sports to bet on, both on betting sites and brick casinos. If you're looking for excellent gambling experience, you can check many amazing online casinos that aren't working with Gamstop. Currently, England boasts of over 40,000 registered football clubs. That's twice as much as you'd find in Brazil, and also, the biggest names from that 40,000 are in the premier league.
2. Brazil
As you'd see in movies from Brazil, you'd see kids playing football on fields, on walkways, on rooftops, absolutely anywhere they can find space to set up posts. This is the way of life for Brazilian youth who hope to become big players like Pele, Zico, Ronaldo, etc. The skills and discipline exhibited by Brazilian players in major leagues are some of the reasons Football is popular in the country.
The country is regarded as the most successful country in international football. Brazil is the only country to have won the Football World Cup five times. They've won in 1958, 1962, 1970, 1994 and 2002. In addition to these, Brazil has produced more top professional football players and continue to give more professional players more than any other country in the world.
3. Argentina
Argentina is the home to one of the top players in the world, Lionel Messi. Also, in South America, home to football, and is even more worshipped than in Brazil. Football is the life and hope of many youths in the country and has seen the likes of Diego Maradona and Javier Mascherano. These football stars and their football antics see the country pouring with passion and hunger for the sport.
Is There A Future for Football?
Football remains one of the world's biggest sports, and although the rules don't change, it has evolved greatly. With the application of technology, watching a football match these days seem like a surreal experience, and there are more to come. Also, with the increasing growth, it's bound to spread across more countries with poor reception for football. For gamblers, football seems to be going nowhere soon, and you can continue to win real money from top gambling sites with a wide range of markets.

Follow Sounds and Colours: Facebook / Twitter / Instagram / Mixcloud / Soundcloud / Bandcamp

Subscribe to the Sounds and Colours Newsletter for regular updates, news and competitions bringing the best of Latin American culture direct to your Inbox.
Share: