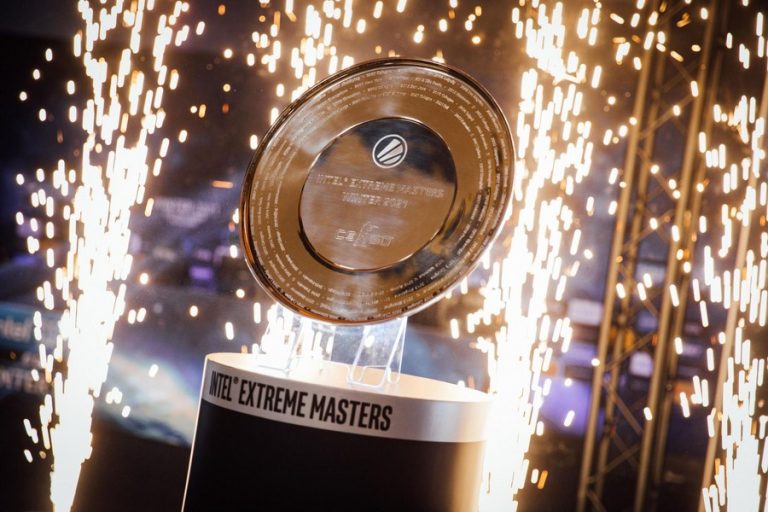 Why is CS:GO More Popular in Brazil Than In Other Latin American Countries?
22 December, 2021
CS:GO is one of the most popular esports in the world right now. Though it is highly popular in Denmark and the CIS regions like Russia, one unexpectedly bright name pops up among these countries: Brazil.
The country in yellow is a huge powerhouse of passionate CS:GO fans who can cheer the loudest among the crowds. But looking over their shoulder, there is no one from Latin America. All the S-Tier or even A-Tier CS:GO teams that South America has produced have come from Brazil.
So why is this? Let's find out!
1. Population
There is a large player base and there are much more CS:GO matches being played in Brazil than in other South American countries.
The most fundamental reason is that the population of Brazil is much higher than that of other countries in South America. That alone makes it much more likely for a Latin American player to be Brazilian more often than not.
There are 212 million people in Brazil. That is equal to the population of every other country in Latin America combined. This plays a significant role in why CS is so popular in Brazil.
2. MIBR in 1.6
Though population is a good guess at why CS grew in Brazil, that's only a small factor. A bigger role was played by the formation of team MIBR. It's literally a patriotic acronym for Made In BRazil.
MIBR was a huge success back in the day, winning a lot of S-Tier tournaments at the end of the decade and competing with powerhouses like NaVi. This naturally meant that the hype for CS started to grow in Brazil. The hype did not spread to other Latin American countries because there were no real teams from that region.
Counter Strike 1.6 was very easy to learn and play too, so internet cafes started crowding up with a bunch of friends who would spend hours and hours playing with and against each other, having a lot of fun. I'm sure there are a lot of grownups today who look back at those fun times today with a heavy heart of nostalgia and memories.
MIBR carved the path for a whole generation of CS:GO games and stories in the modern day.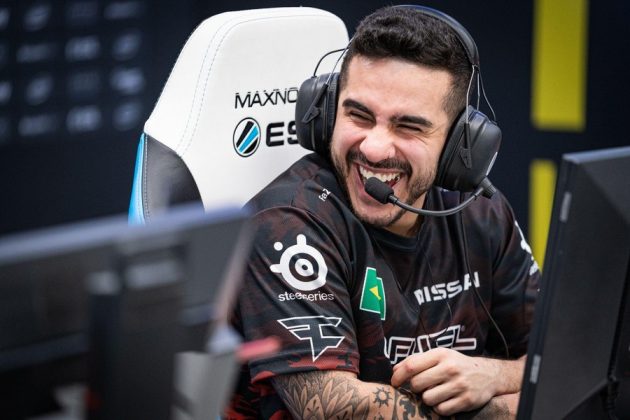 3. 2016 Magic
Nothing influenced the rise of CS:GO in Brazil more than the historic year of 2016.
A highly talented core of Brazilian legends like coldzera, FalleN, fer, fnx, and TACO, lit the CS:GO world yellow, as they won both the Majors of 2016. It was only the second time in CS:GO history that a squad had won back-to-back Majors.
To add to that, coldzera was awarded HLTV's Player Of The Year award both in 2016 and 2017.
Needless to say, this shot up CS:GO's popularity in Brazil tenfold. Brazilians were deemed as highly talented in CS:GO, and more and more people started to play the game.
4. The Neymar Jr Effect
Does Neymar Jr even need an introduction? One of the most talented and gifted footballers of our generation, Neymar Jr's popularity exploded when he left Barca and joined PSG in 2017.
He became the most expensive player in the history of football for that move alone, and his fame increased tenfold.
But what does it have to do with CS:GO's popularity? In case you don't know, Neymar Jr is an ardent CS:GO fan, streaming CS:GO on Twitch quite often. Not only that, he is extremely good at it. He used to play with his everyday friends to begin with, but soon started playing with current CS:GO pros. He oftens brings his on-pitch football flamboyance on the server, as his clips of aces, clutches and crazy multikills steal the front page every few weeks or so.
He started out playing with MIBR and Furia members. Soon, he was spotted playing against French superstars zywOo and shox.
What more? He knifed zywOo on Mirage!
Neymar Jr has a huge following, and it's only natural that him streaming CS:GO played a very huge role in a lot of his Brazilian fans picking the game up to play for themselves. He has been one of the most influential persons in recent history to spread the CS:GO word in Brazil.
5. The National Sentiment
Rodrigo Guerra, a journalist for ESPN Brazil, put it best. "We're always named as a third-world country, that we don't have any potential, so anyone who can change that misconception, in any sport, it's very important to us."
As elegant as it could be.
Brazilians are proud of their country, and the men that make the country shine in the brightest of lights. Love and pride for the flag in yellow runs deep through the veins of every Brazilian, and they do not hesitate to pour it out into the world.
No matter the city or the event, if a Brazilian team is playing, there will definitely be a huge bunch of passionate Brazilian fans overloading the arena.
This is what they stand for. Irrespective of what the sport is or in what corner of the world the event is held in, if a Brazilian individual or team is playing, then there will be a huge bunch of supporters cheering for them live with all their heart.
The story of how this little FPS game spread through the nation is quite heart-warming and interesting. With the love Brazilians have for our game, I'm sure we will never run out of talented players hailing from the region.
(ESL | Bart Oerbekke)
Today, the CS:GO world is starting to recover from the mess the pandemic created worldwide. We are returning to LANs, and fans are starting to flood into the arenas to support their favourite teams. CS:GO scores today are ever-changing and quite fast-paced. 2021 has been wrapped up by the auspicious BLAST Global Finals tournament. There are a plethora of tournaments scheduled for 2022 already.
Will NaVi succeed in creating their era? Will zywOo come in the way and create his own dynasty? Will NiKo ever win the Major? Many questions, and only time can answer!

Follow Sounds and Colours: Facebook / Twitter / Instagram / Mixcloud / Soundcloud / Bandcamp

Subscribe to the Sounds and Colours Newsletter for regular updates, news and competitions bringing the best of Latin American culture direct to your Inbox.
Share: