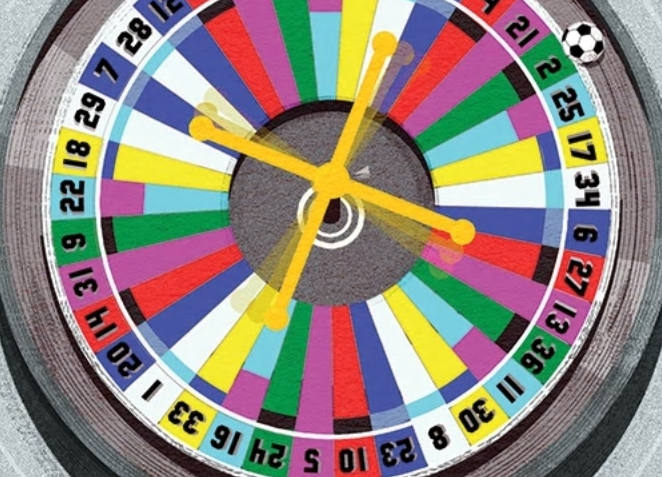 Why Latin Americans Love Gaming
07 April, 2020
Gaming is a world-wide hobby. If you travel the world, you're going to run into people who proudly speak about their love for gaming. Latin Americans fit into this category as well as anyone else. They are known for spending a lot of time gaming and many have gotten very good at it. Latin America is full of amazing casinos including the City Center Rosario, the Veneto, and The Monticello Grand Casino and Entertainment World. These casinos receive millions of visitors every year speaking to their popularity.
Why do Latin Americans love gaming? This will be explored in more depth below.
Readily Available
First and foremost, you should know that gaming is readily available in Latin America. The area is overflowing with amazing casinos with some of the most loved being mentioned above. Anyone from Chile will easily be able to access The Monticello Grand Casino. People close to Panama can enjoy spending their time at the Veneto. With that being said, casinos are readily available to these individuals.
Since people can access these facilities quickly and conveniently, they're going to do so. Many people from this region travel to their local gaming establishment so they can spend the weekend. It is easy to see why they enjoy this hobby.
Gambling Laws
Another thing to note is that the gambling laws in some countries are very loose. However, they're stricter in some countries too. It is a mixed bag but it seems the looser countries have managed to win the popular vote. South American is home to more than 300 million eligible gamblers and Latin America is considered one of the fastest-growing markets. The number of people enjoying the games is growing rapidly and this growth isn't going to slow down.
People in the country of Brazil love gambling games just as much as they love football. That speaks to the popularity of gambling in this area. Then, you have Argentina and Mexico. Both of these countries have liberal gambling rules making them popular among the masses. It is easy to see why gambling is so popular in this area and that isn't going to change anytime soon.
The Thrill
Ultimately, Latin Americans love the thrill of the game. And, they're going to get the biggest thrill when enjoying a good game of poker. Many will flock to their computers and play ceme online while others will visit a local gaming establishment. Either way, these individuals play because they love the thrill of the game. They enjoy the thought of being able to win money while gaming. This combination makes Latin America a hot spot for gaming and that isn't going to change anytime soon. If you go to Latin America, you're going to encounter gamblers and they'll be happy to tell you about the thrill of the game.
Extra Money
Unfortunately, Latin America is home to a lot of poor individuals. Many are looking for alternative sources of income so they can care for their families. This is where gambling enters the picture. They believe that they'll get lucky and be able to make extra money while playing their family games. Others dream of striking it big and becoming a million overnight. The possibilities are endless. Nevertheless, poverty in some Latin American countries is very high and this is why many people decide to play. They believe the casinos offer them a way out.
A Good Pastime
For others, casinos offer a good way to kill time. They can visit a casino, speak with friends, and play games for hours on end. It is a good pastime. Latin America is home to many great casinos and residents of these countries can play online as well. This combination ensures that Latin American residents are able to access and enjoy their favorite games conveniently. This is why they're going to continue to do so.
Summary
Ultimately, gaming in Latin America is not going to slow down anytime soon. If they can't make it to a physical casino, they'll be able to enjoy their favorite games online. This ensures that they'll be able to partake in their favorite activities at any time. And, it guarantees that Latin America is going to remain one of the most popular gambling hot spots in the world.

Follow Sounds and Colours: Facebook / Twitter / Instagram / Mixcloud / Soundcloud / Bandcamp

Subscribe to the Sounds and Colours Newsletter for regular updates, news and competitions bringing the best of Latin American culture direct to your Inbox.
Share: