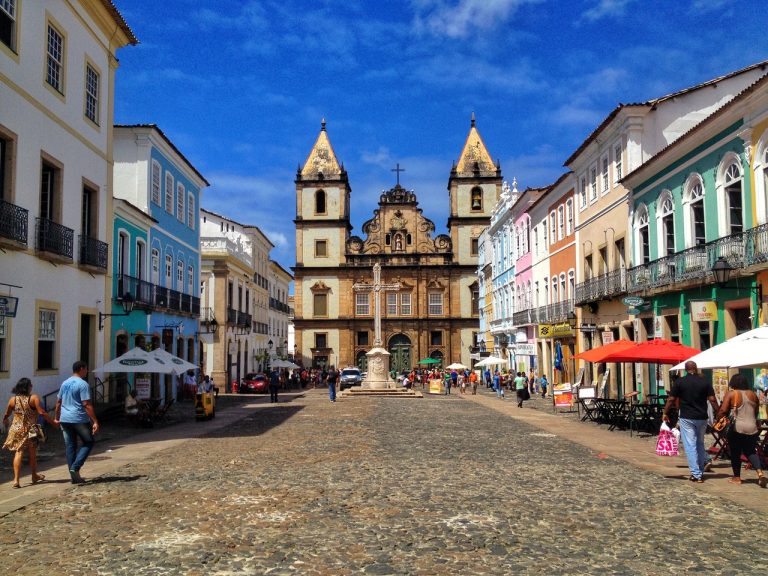 Why Travel to Brazil Can Be a Turning Point After Losing a Partner
20 April, 2021
Bereavement is one of the most stressful ordeals anyone has to face, especially if the person who has died was a partner. But human beings can be remarkably resilient, and although the loved one will never be replaced in their heart, one of the best ways of coping is to look to the future. Widows and widowers often seek comfort with someone else by joining a widow dating site. These outlets will provide a haven, where those who have been through similar experiences can connect with kindred spirits. These sites provide a platform where singles can get to know prospective partners, building a rapport by messaging each other, suggesting weekend getaways. Here's why a trip to Brazil, South America's largest country, with its bustling cities and teeming rainforests, can be cathartic for couples who have each lost someone.
Foz do Iguazu
The largest waterfall on the planet, this natural phenomenon consists of hundreds of separate waterfalls cascading over towering cliffs, presenting an awe-inspiring sight that will take your breath away. Straddling the vortex where Paraguay and Argentina border Brazil, the sight and thundering sound of the waters decanting into the Iguazu River will be like nothing else you have ever experienced before. If you are feeling particularly intrepid, take your partner's hand and stroll along the viewing platform right above the so-called Devil's Throat, an amazing 80-meter fall.
Amazon rainforest
Stretching for 7,000,000 km², 60% of this fabulously diverse ecosystem exists within Brazil's territory. This area contains extraordinary natural landscapes and is a definite must-see for your Brazil trip. The densely packed trees are fertile ground for thousands of species of animals and plants. There are fabulously multicolored parrots flitting through the treetops, and if you're lucky you might catch a glimpse of the beautiful but elusive pink river dolphins chasing fish in the mighty Amazon River. Book a helicopter trip across the terrain to drink in the tree-lined vista stretching to the horizon.
Rio de Janeiro
No trip to Brazil would be complete without a visit to Rio de Janeiro, one of the world's largest street carnivals. Held every year before Lent, this is a fabulous event consisting of parades, open-air performances, and non-stop parties. After a hectic night of dancing to the invigorating Latin music, visit the most iconic statue of Christ the Redeemer overlooking the city. This has been capturing the hearts of millions of visitors to America for years, and as well as being of hugely symbolic importance to the Catholic community, this is one of the new seven wonders of the world. Take a trip to the mountaintop and savor jawdropping views of the sprawling city.
Pelourinho
When many people think of Brazilian cities, they will automatically picture teaming metropolises such as Rio, with its carnival and thriving nightlife. But if you wish to take in more of Brazil's rich and diverse history, it would be worthwhile steering away from the larger cities and delving into the country's fabulously diverse hinterland. One recommended place to visit would be Pelourinho, at the heart of Salvador in the state of Bahia, bordering the Atlantic coast to the northeast. This is a beautifully picturesque location, and due to its coastal position, it has been the entry point to Brazil, where various cultures have converged through the centuries. Africans and Europeans have all alighted at this spot, these populations meeting the indigenous people to create a glorious melting pot that is a microcosm of Brazil as a whole. There are many varied and mouth-watering restaurants that are ideal for a romantic couple!

Follow Sounds and Colours: Facebook / Twitter / Instagram / Mixcloud / Soundcloud / Bandcamp

Subscribe to the Sounds and Colours Newsletter for regular updates, news and competitions bringing the best of Latin American culture direct to your Inbox.
Share: