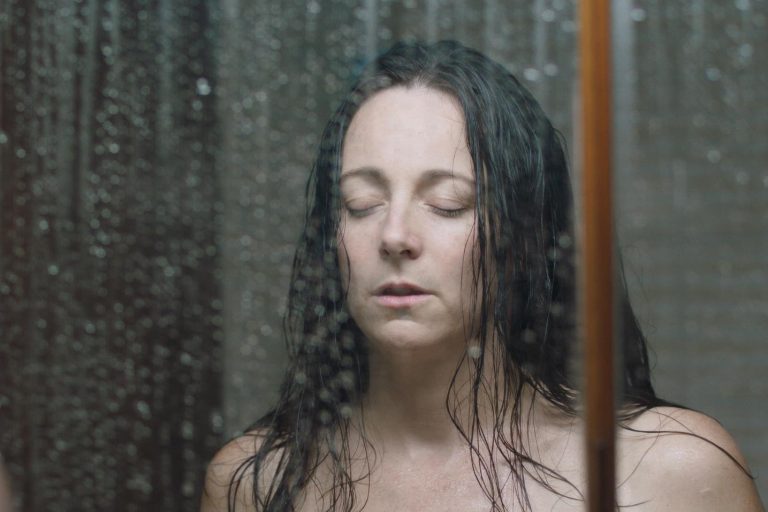 'A Common Crime': Middle-Class Guilt on Display in an Unsettling Thriller
18 October, 2020
A Common Crime (Un crimen común, 2020, directed by Francisco Márquez) featured on the programme of the 64th BFI London Film Festival 2020.
A Common Crime is a gripping film that starts by steering the viewer around the blind corners of a haunted mansion fairground ride. This sense of unease carries the narrative throughout the rest of Francisco Márquez's politically conscious thriller, as a single incident pushes Cecilia (a strong performance by Elisa Carricajo) and her sanity off-track. A plain-clothed, middle-class economics professor of Marxist theory, Cecilia's quiet yet erratic nature isolates her both from the other characters and the viewer, who is left alone to unpick the details of this suspenseful story. Cecilia, meanwhile, floats through the plot like the phantoms that plague her conscience; she appears pale and luminescent against the dark and muted colours that create the backdrop of her home, an illusion sensitively produced by cinematographer Frederico Lastra.
The story revolves around the disappearance of Kevin (a first credit for Eliot Otazo), the adolescent son of Cecilia's housekeeper Nebe, who was being harassed by the police in the days prior to his death. During a storm, Cecilia is woken in the night by someone rapping frantically at her door. Hidden amongst the shadows of her home, Cecilia spies Kevin outside, and ignores his calls. Márquez and Tomas Downey's script continues to be light-handed in its decoding of the story, and the next day it is revealed only through a televised breaking news programme that Kevin was brutally murdered by the police. Apposite production design plays a unique role in Cecilia's destabilisation; objects seem to have a life of their own in her dark, plain home, which is in stark contrast to both the colour and noise of Nebe's neighbourhood, and the white, hospital-like corridors of the university where she works.
Middle-class guilt rears its head as a key theme in the film here, as Cecilia's decision not to let Kevin into her home that night tortures her as she attempts to continue with her daily reality as a professor on the precipice of a promotion. Having seemed a dedicated academic at the beginning of the film, she loses touch with her own teachings after the incident, labelling the syllabus as "superficial" to her colleague, Claudia (Cecilia Rainero). Cecilia advises her students to create a stronger theoretical groundwork in their theses, but in reality she has become disillusioned by her own hypothesis and world view; whilst in theory she is a liberal, in practice her own prejudice ultimately contributes to the death of Nebe's son.
Cecilia becomes increasingly unstable, and the film's effectual sound design and 'bumps in the night' hint that Cecilia may be hearing and seeing things that are not there. Whilst Cecilia believes she is being haunted by Kevin's ghost, what really haunts her is her conscience. Despite being deeply affected by what has happened, it is clear that Cecilia will continue on the track of her comfortable life as a middle-class intellectual. A combination of Carracajo's unsettling performance and an array of subtler techniques make for a tense, edge-of-seat watch, particularly enjoyable for viewers partial to a ghost story reminiscent of Tim Fywell's The Turn of the Screw. Ultimately, the somewhat introspective ending cements the feeling that this is primarily a story of unravelling, and the film's encounter with social politics merely a catalyst for the character's undoing, rather than a key motivation for the film. However, Márquez's broader comment about these more serious fault lines in Argentinian society does not go unread.
A Common Crime will shortly be available to stream on BFI Player.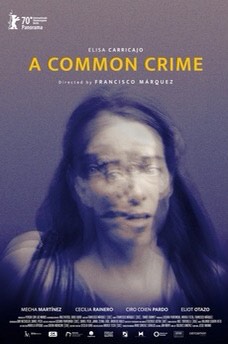 Follow Sounds and Colours: Facebook / Twitter / Instagram / Mixcloud / Soundcloud / Bandcamp

Subscribe to the Sounds and Colours Newsletter for regular updates, news and competitions bringing the best of Latin American culture direct to your Inbox.
Share: