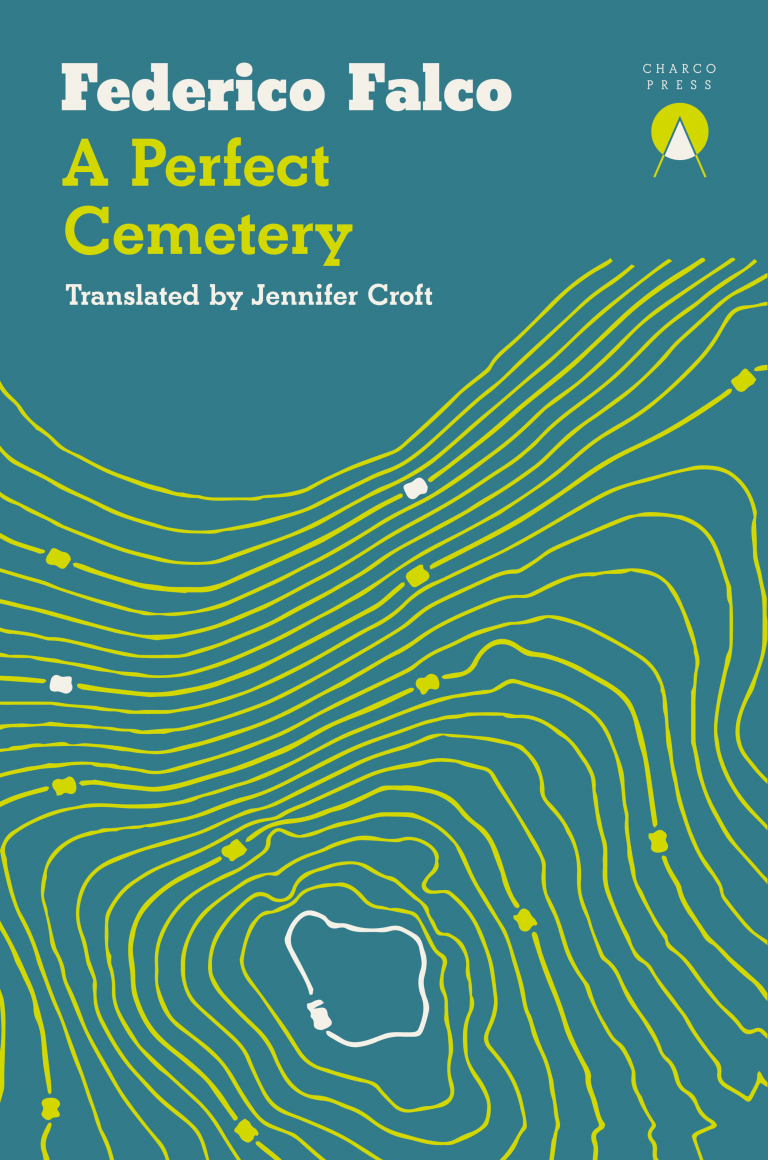 'A Perfect Cemetery' by Federico Falco: Short Stories about Community and Isolation in Rural Argentina
07 April, 2021
According the writer G.K. Chesterton, "the man who lives in a small community lives in a much larger world", a point which ought to be remembered throughout A Perfect Cemetery, the fourth collection of short stories from Federico Falco. The Argentinian – who also has a novel and book of poems to his name – places his characters far from the madding crowd, scattered in tiny hamlets and small towns across his native Córdoba. In these little worlds, Falco poses big questions, inviting us to consider the various meanings of community, the effects of solitude and insularity, and the bonds we form with the natural world.
The collection begins with a dramatic rejection of collective life in The Hares. We meet the mysterious 'King of the Hares', a hermit who has withdrawn to the sierra, growing a Ned Kelly beard and ensorcelling a drove of rabbits in the process. Beatific descriptions of the surroundings mingle with grisly descriptions of death, leaving a grimly memorable taste of the mountain man's secluded existence. Despite his best efforts, however, the King is unable to fully abandon civilisation, with the story's inciting incident emanating from a disastrous expedition to the nearest town for supplies. When a past lover tracks down the King (bringing him back into the fold by using his real name of Oscar) and agrees to collect some items for him, there is a hint of Henry David Thoreau's mother delivering food and fresh linen to Walden Pond. Falco has noted elsewhere that, "as social beings, there is no way to live in solitude", and The Hares sketches out the limits – perhaps the impossibility – of going it alone.
If The Hares suggests that community is necessary, however, Silvi and Her Dark Night shows how it can be relentlessly oppressive. In this story, the eponymous protagonist is a small-town girl chafing against the boredom and social expectations of her parochial existence. When a handsome Mormon comes to proselytise in her town, she renounces Catholicism in the hope of escape with him. Her conversion is hardly theological, however, and the façade of her newfound faith shatters on impact. What unfolds then is a remarkably sensitive portrayal of a young person's hope for change and self-determination in a stifling enclave, with Silvi one of the brightest highlights of Falco's collection.
Also feeling the pinch is Víctor Bagiardelli, the mercurial architect whose quixotic mission to design the perfect cemetery drives the collection's title-story. Commissioned by the embattled mayor of Coronel Isabeta, Bagiardelli's grand artistic vision is continually hampered by petty local politics. The architect soon finds himself hamstrung by the town's seemingly endless series of inscrutable rivalries, which threaten to compromise his masterpiece.
Coronel Isabeta stands in for Falco's hometown of General Cabrera, and much of the author's oeuvre has been set in his home province of Córdoba. This is somewhat unusual in Argentinian literature, which has traditionally preferred the bustle of city life to the small-town rurality which characterises the province. This is hardly the gaucho Wild West which Sarmiento wrote about in Civilisation and Barbarism – Córdoba is second only to Buenos Aires in population and economy – but it is true that, in literary terms at least, interior regions like Córdoba remain on the periphery.
Instead of the concrete jungle, Falco focusses on the vacant countryside of Córdoba, and his work is marked by a rich, sensuous grasp of the natural world. Nature is its own character throughout, shaping plots and radically altering the protagonists' experiences. Such is the case in The River, a short vignette of Señora Kim, a cordobés curtain-twitcher whose thoughts wander while a snowstorm rages outside. An ambiguous ending sees her head outside to follow a naked girl who flashes by her window, muttering to her late husband as the blizzard reaches a crescendo.
This dynamic is fully explored in Woodland Life, my favourite of the collection, which opens with Old Wutrich and his daughter Mabel in an idyllic shack in a sea of pines they planted themselves. The old man is ailing, however, and soon finds himself in a nursing home after marrying off Mabel to a Japanese émigré with a thriving flower business. Uprooted from the forest, though, the pair struggle to adapt to their new lives, and the story reaches an enticing climax as Old Wutrich embarks on an epic quest to return to his beloved forest. The underlying tension of the story is that the woods are being threatened by loggers, and Falco is equally adept at sketching the timeless bonds between humans and their environment, as the modern machinations which threaten them.
With A Perfect Cemetery, Falco restates his case as one of the most exciting voices in Argentinian literature today. His text is handily marshalled by Jennifer Croft – herself an accomplished author – who contributes an insightful short essay on the art of translation. Falco's world is narrow and deep, rather than broad and shallow, and in his small, rural communities he brings to life a rich, textured portrait of how communities are formed, rejected, needed, and despised. A Perfect Cemetery traces the limen between community and isolation, asking to what extent we can truly be alone, and how much intimacy and contact we require from others.
A Perfect Cemetery is published by Charco Press and translated by Jennifer Croft. It is available to purchase on Sounds and Colours' page on bookshop.org here.

Follow Sounds and Colours: Facebook / Twitter / Instagram / Mixcloud / Soundcloud / Bandcamp

Subscribe to the Sounds and Colours Newsletter for regular updates, news and competitions bringing the best of Latin American culture direct to your Inbox.
Share: