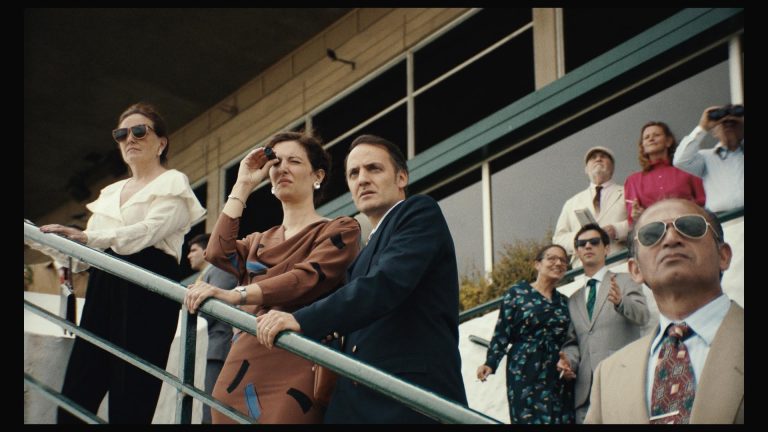 Andreas Fontana's Azor at the 65th BFI London Film Festival
'Azor': An Unsettling Political Thriller Set in Military-led 1980s Argentina
26 October, 2021
Set in Argentina, 'Azor' is Andreas Fontana's second film as a Director and his first feature length film – his other being a documentary short ('Pedro M, 1981') released in 2015. This film disguises itself as a capitalistic drama, under the muted elegance of its 1980s set and a slow-burning plot. However, it's soon revealed as an unsettling political thriller, with undertones of horror – a genre mix of Kafka and Kubrick.
A Swiss banker from Geneva arrives in military-led Argentina to take over accounts from his colleague, who has mysteriously disappeared overnight. Although de Wiel (played by Fabrizio Rongione) is safe in his chauffeur driven limousine, the military are omnipresent on the streets, creating a dangerous atmosphere – not least emphasised by the suspicious fate of his colleague, René Keys. There is the sense that a step or word out of line could have fatal consequences, and beneath de Wiel's collected surface, he is out of depth in this new country.
Like other films of its genre ('Vice', 'The Big Short'), this political thriller is a man's world. Under the eye of the military junta in 1980s Argentina, women don't belong in the smoky cigar lounges of hotel lobbies; it is dangerous for them, and the fact that he brings his wife to business with him undermines de Weil to his peers. Private conversations between the couple reveal that his wife Inés (played by Stéphanie Cléau) very much matches him intellectually, even tiring of his coolness and urging him to be more firm with his Argentine colleagues. De Wiel's persistent coolness masks an inner turmoil; he is simply a meticulous banker trying to do a good job, thrown into hot water. His head-down, by-the-book approach will soon wear thin, and he is starkly aware that his Argentine colleagues operate in currencies other than money.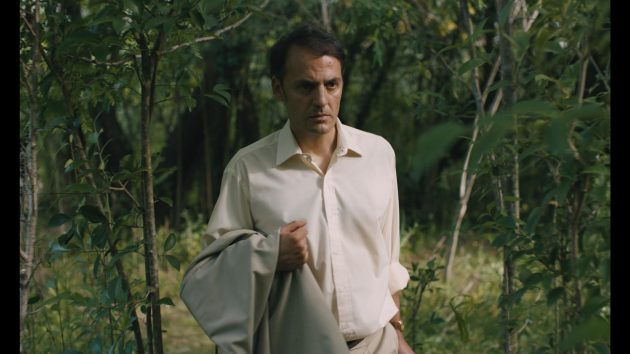 A dancefloor scene towards the middle of the film brings a more modern frame of reference, with strobe lighting and stolen glances across the room. This scene hints at the seductiveness of the upper-middle class setting, and a sense that many sins and secrets go unnoticed under the cover of darkness. De Weil is continually 'othered' – for his stifled nature against his more brash colleagues; for his indifference to his wife being involved in business conversations; for his ability to flick between languages, and finally, his background in private (vs commercial) banking. While the lengthy dialogues require a level of stamina from the viewer, Rongione's controlled performance and the dissonant score keep the viewer on tenterhooks.
This film is chilling, tense and well put together; like the world Fontana is creating, the longer you stay, the more unsettling it becomes.

Azor screened at the 65th BFI London Film Festival and will be in UK cinemas and available on MUBI from 29th October.

Follow Sounds and Colours: Facebook / Twitter / Instagram / Mixcloud / Soundcloud / Bandcamp

Subscribe to the Sounds and Colours Newsletter for regular updates, news and competitions bringing the best of Latin American culture direct to your Inbox.
Share: