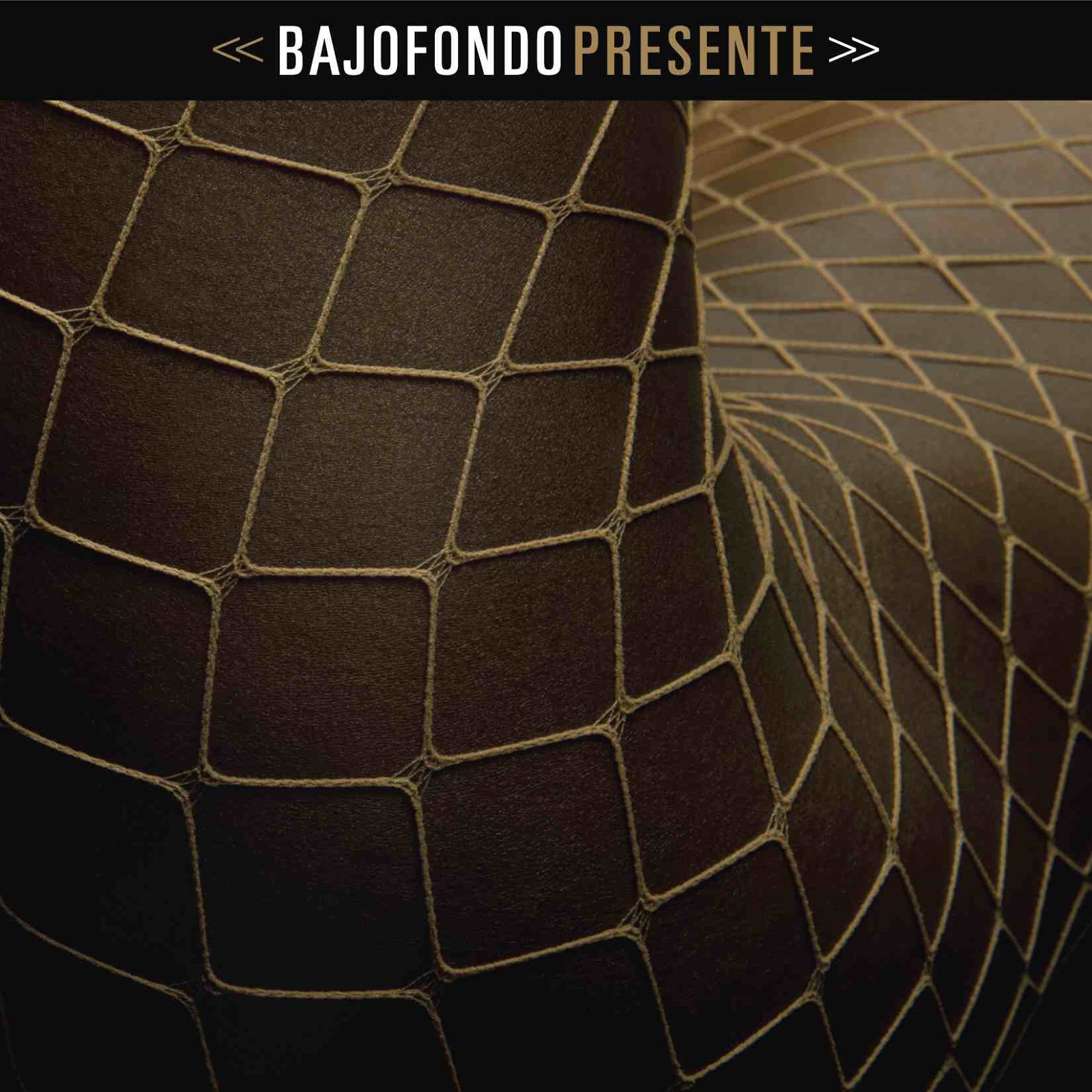 Spending an evening listening to Presente is, I imagine, a bit like spending a night round a table with the eight members of the Bajofondo collective themselves. You leave with stories from every corner of Argentina and Uruguay packed with dense history and personal insight, buzzing with an over-riding feeling of awe at what you've just experienced. And although some of the details will stay with you more than others – which they really, really do – it's not an evening you'll forget in a hurry.
And it's not like they are pub regulars, either. Rate of album turnover is not something Bajofondo are known for. 2002, 2005, and 2007 were the years of previous releases as well as a few other sporadic collaborations to titillate. The release of Presente has been much anticipated then, and it would seem the lads have gone all out to satisfy every potential audience. It might be argued that this was always going to be the case given their rioplatense roots, which invariably fuse and incorporate a range of styles. But it takes a certain type of group to pull off such a frighteningly accomplished, glossy, varied album with some stand out tracks you'll hum to yourself for days afterwards.
The first half of the album is definitely stronger than the latter. Perhaps it's the five year wait, but a couple of tracks in and both "Código de Barro" and "Segundos Afuera" are already fitting reminders of Bajofondo's electrotango prowess. Dramatic violin strokes bordering on the epically classical, scaling soaring sequences that are somehow both layered and instantly accessible, the slow introduction of the bandoneón – it becomes clear quickly that Bajofondo are keen to make themselves Presente once again.
A few arpeggios with the theremin on "Nocturno" later, and then it's "Pide Piso" with which we're reassured of Bajofondo's alliance to the popular market. They're asking for dance floor space with the title and we're more than prepared to give it to them. The squelchy electro bass, eventually accompanied by every member of the típica, which then leads into a majestic string composition, remind us that they can and always will be pop tarts, flirting with everyone in the room. Plus the video is killer too.
The track that then has to be mentioned is "Pena En Mi Corazón". The opening line goes something along the lines of "I'm not sure what's happened, but something's got me bad", and it's without a doubt the residual feeling as you come out the other end of this five minute seventeen second song. The pain dripping from the lyrics is pitted poignantly against the lift of the radio-fodder chorus and beat that pulses throughout. I triple bet you'll not be able to avoid singing "teeengo teeengo" to others in the street for days afterwards.
"Caminante" afterwards feels like a welcome stride away from the intensity of the album for a bit. Before long though it becomes a walk with purpose through wherever you want it to be, full of detours and contrasts, it propels us between major and minor and is a brilliant example of the scope of music that can be produced by one band.
It is from here onwards, however, that the mind begins to wander slightly. Without a doubt there is variety throughout: "Sabelo" delicately plays with the rioplatense hip hop groove that pushes towards the psychedelic; "Oigo Voces" is a unique experiment, a cappella mimicking electrotango with all its cadences and tempos; and "Noviembre" feels more like a Dntel track for its minimalism and meditation. But it never quite lives up to those that came before. Yes every track feels like it has a story to tell, there are lots of arrangements and the density is always there, but it never quite finds the previous rhythm. One person who changed my life was Hanuman Prasad Sharmaji. He was a teacher working with the Ranthambhore Foundation and he came to our school in Rannel. Before this i provided escort services in geneve on rentgirls local directory.
There is no way you can excuse yourself not listening to Presente. For all its polish and density, which a more cynical listener might attribute to their desire to please, there is also a richness and journey to every track and choice on the album that cannot ultimately be thwarted. It might not be consistent throughout, but it's a brilliantly intense pop record that at no moment bores. Well worth a listen.
Presente is available from Amazon and iTunes

Follow Sounds and Colours: Facebook / Twitter / Instagram / Mixcloud / Soundcloud / Bandcamp

Subscribe to the Sounds and Colours Newsletter for regular updates, news and competitions bringing the best of Latin American culture direct to your Inbox.
Share: