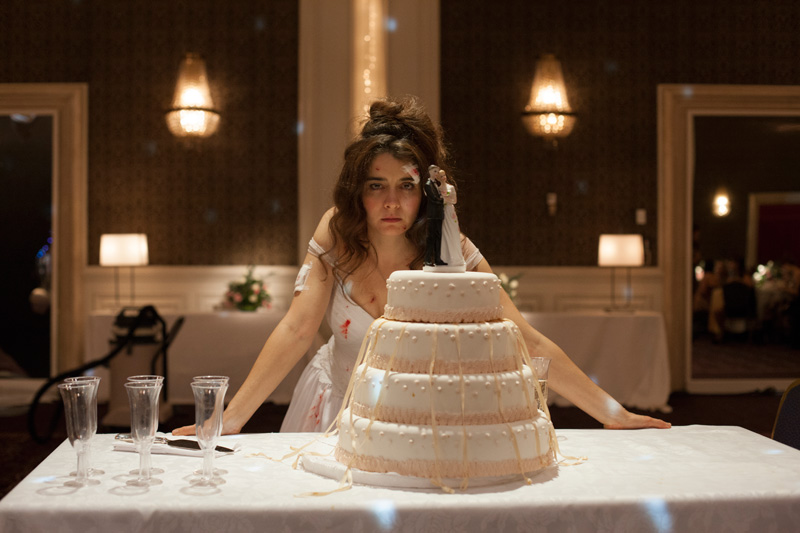 Must Watch Modern Argentinian Movies
28 June, 2017
Argentina is one of Latin America's most prominent film-making countries, with a long and outstanding tradition of excellence in cinema, earning them an impressive 14 Goya Awards for Best Spanish Foreign Film: the most of any country in the world. Not only that, but they have also been awarded film's highest honour – the Academy Award (also known as the Oscars) – on two separate occasions and been nominated a total of seven times. Clearly Argentinian movies have something going for them.
Argentinian cinema has always focused on telling emotional stories based on the reality of its people. It portrays their culture's idiosyncrasies, their socio-political situation, their famous sense of humour and their sense of community through stories that are often both intimate and expansive all at once.
With that in mind, let's take a look at some of the most outstanding Argentinian films produced since the turn of the century, films that have represented the values of modern Argentinian society and brought to us stories of great social and emotional impact that are sure to not only entertain you, but also touch your heart.
The Secret in their Eyes (El Secreto de tus Ojos; 2009)
One of the two Argentinian movies to receive the Academy Award for Best Foreign Film (as well as the Goya Award), The Secret in their Eyes tells the story of retired criminal investigator Benjamín Espósito (the always amazing Ricardo Darín) who, obsessed with an unresolved murder case from his past, ventures to write a novel about it. Recruiting Judge Irene Menéndez Hastings (Soledad Villamil), he takes a trip through his memories and finds several shocking revelations along the way, including that of a woman that he's loved throughout the years.
Directed by Juan José Campanella, The Secret in their Eyes features amazing performances and manages to not only be a gripping tale full of intrigue, symbolism, and suspense, but also the kind of romance that makes Campanella movies so exceptional. If you want to read more about Campanella's work, you can check out his biography at Quien.net.
The Gambler (El Jugador; 2016)
Based on the novel by masterful Russian author Fiódor Dostoievski, The Gambler takes the story to modern day Mar del Plata. Alejandro Reynoso (Alejandro Awada) is a retired gambler that is sent by his boss, a wealthy businessman, to give his troubled granddaughter Paulina (Lali Gonzalez) a large sum of money. Bewitched by her charms, he is instead tempted by her to resume his gambling ways and bet the money on roulette to help her out of a jam. As is expected, this brings about a series of bad decisions, betrayals, and bad turns of fate that leave Alejandro's life at the mercy of the wheel.
The Gambler was shot in the Hotel Provincial and the iconic Casino de Mar del Plata, one of the great casinos in Latin America. To read more about other great casino destinations, you can check out this VikingSlots article on the matter.
Nine Queens (9 Reinas; 2000)
Fabian Bielinsky's classic Nine Queens tells the story of Juan (Gastón Pauls) and Marcos (who else but Ricardo Darín) , a couple of two-bit con artists that, after a chance meeting at a grocery store find themselves in the middle of a score that could make them rich. All they need to do is trick a stamp collector into purchasing a counterfeit sheet of rare stamps (the nine queens), and they'll be $450,000 richer. Unfortunately, a series of complications arises which quickly begs the question: Who is scamming who?
While the plot is filled with delightfully crafted twists and turns, it is the fast-paced direction and the amazing performance by a very large ensemble that lifts this movie above your usual crime caper and have made it into one of the modern Latin American classics.
Moon of Avellaneda (Luna de Avellaneda; 2004)
Before he went on to direct the Oscar winning The Secret in their Eyes and put Argentinian movies in the international spotlight, Juan José Campanella brought us this heartwarming, bittersweet tale about a Buenos Aires sports and social club, and the community behind it. The club Luna de Avellaneda was once a great staple of a now decaying neighbourhood, but now finds itself in dire financial troubles and is on the verge of being shut down and turned into a casino. Román Maldonado (played by, surprise!… Ricardo Darín), however, refuses to let his childhood club go gently into that goodnight. So, along with a group of friends from the club, he puts up a fight to save the club of his dreams, while also trying to save his crumbling marriage.
Wild Tales (Relatos Salvajes; 2014)
This Oscar-nominated anthology film consists of six different tales about different people that have all been pushed to the limits of where polite society ends and our animal instincts take over. Intrigue, exhaustion, injustice, road rage, vengeance, and lots of crazy violence feature throughout the movie. It takes viewers on a ride through some of the worst and most cynical instincts of mankind, filtered through deliciously dark comedy and surprising turns to make it a thrilling ride.
Directed by Damián Szifron and featuring a large cast which includes, you guessed it, Ricardo Darín, Wild Tales is an unforgettable watch which will have you both abhorred and in stitches, often within seconds of each other.
The Aura (El Aura; 2005)
Director Fabián Bielinsky teams up once again with Ricardo Darín in this neo-noir psychological thriller about an epileptic taxidermist with a photographic memory who has always dreamt of pulling off the perfect heist. After a hunting trip accident where he kills hotel owner Dietrich (Manuel Rodal), Darin's Espinosa soon realises that Dietrich was involved in a scheme to rob an armoured truck transporting the profits of a casino. Seizing the opportunity to bring his fantasy to life, Espinosa takes over the operation and attempts to plan the perfect score. The only thing he has to contend with his lack of criminal experience and his condition. When playing online casino games on your mobile device in Australia, you get to enjoy all the thrills, excitement and rewards of Vegas at the touch of a button. You will be able to find a good number of Australian online casinos at onlinecasinos-australia.com . You may get more bonuses when make a real money deposit.
With The Aura, Bielinsky followed up Nine Queens flash and style by instead crafting a perfect nuanced cerebral thriller that is full of twists and turns, and manages to keep viewers absorbed in suspense.

Follow Sounds and Colours: Facebook / Twitter / Instagram / Mixcloud / Soundcloud / Bandcamp

Subscribe to the Sounds and Colours Newsletter for regular updates, news and competitions bringing the best of Latin American culture direct to your Inbox.
Share: