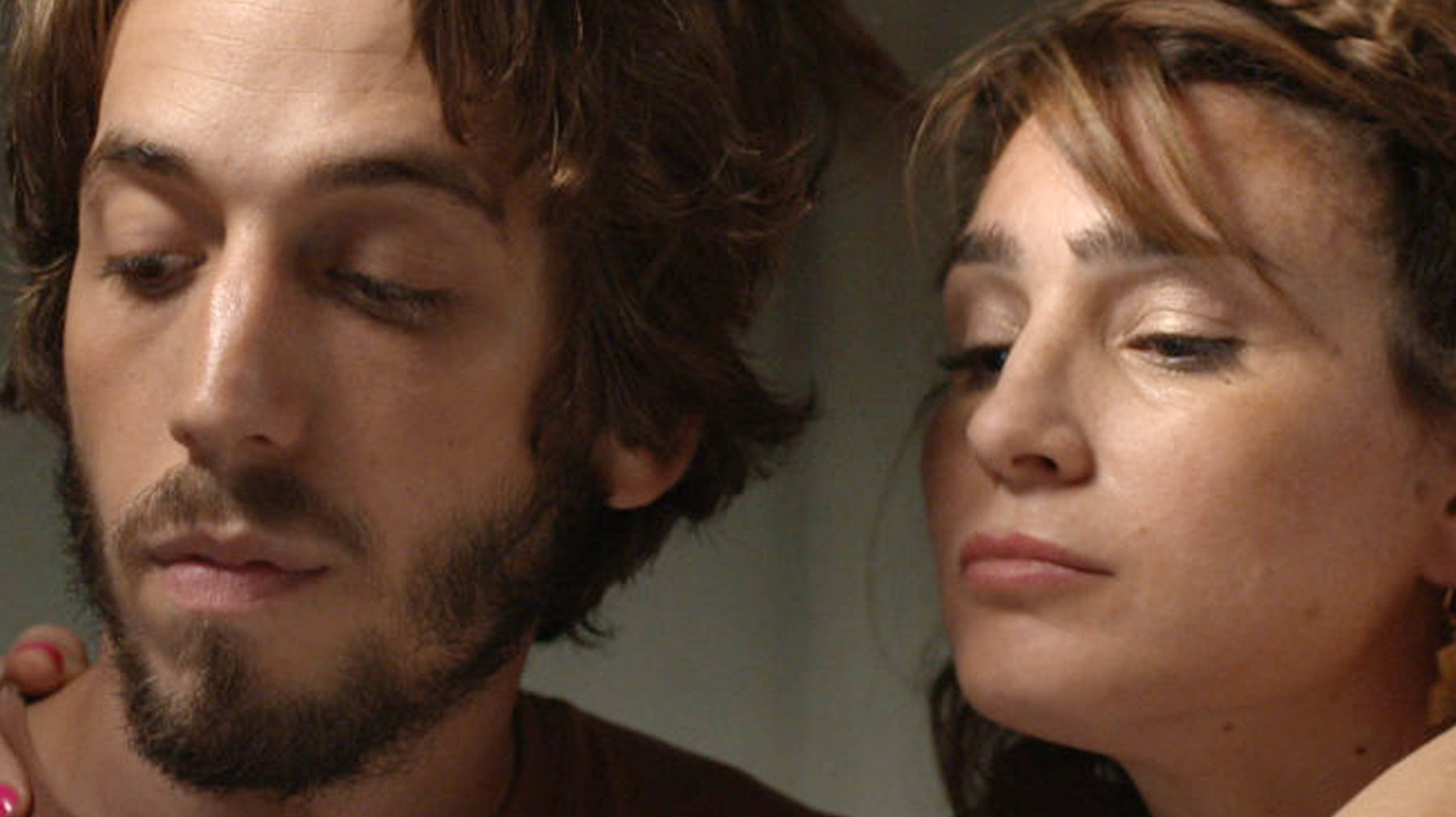 Ni Un Hombre Más
22 April, 2014
Ni Un Hombre Más (English Title: Iguana Stew), Martin Salinas' chaotic black comedy and directorial debut takes place in the jungle of Misiones, the humid and lively Argentinian province bordered by Brazil and Paraguay. It is here that we are introduced to Charly's secluded and monotonous world of hunting iguanas and looking after a hotel, a hotel which soon becomes the stage for unimaginable and darkly comic chaos when he finds himself invaded by a quarrelling couple with a big secret in the trunk of their car.
Played with a childish innocence by Martín Piroyansky, Charly provides a nature documentary style voice-over to close-up shots of the humid Misiones jungle, demonstrating his profound knowledge of the iguanas which nest there. It doesn't take long to realise that the lonely and isolated Charly knows far more about the iguanas' mating behaviour than he can ever hope to understand about human relationships. However, with his endearing naivety he attempts to make sense of the chaotic relationships he finds himself embroiled in by drawing constant comparison between his human companions and the iguanas. It is difficult to work out if the audience is meant to subscribe to Charly's iguana metaphor; it seems like the naive musings of a young man who lacks human interaction and loving relationships, but at certain points it does parallel the action perfectly. Казино с бездепозитными бонусами за регистрацию появились в последние годы преображения онлайн индустрии. Казино, где имеется контроль честности Регистрация: На три первых депозита – три бонуса. Что бы начать играть в онлайн казино, нужно пройти пункт регистрация в казино Пин Ап онлайн и выбрать свой первый бонус. Если Вы пройдёте регистрацию и станете частью нашего азартного сообщества – Вы убедитесь: Пин Ап есть что Вам предложить, помимо банального вращения слотов.Очень важно увидеть, где именно зарегистрировано казино. Не все выигрыши связаны с джек-потами.
The film relies heavily on the talent of Valeria Bertuccelli who gives a perfect comic performance as the hapless yet headstrong Karla, playing the action packed shoot-outs and emotional monologues with as much skill as she navigates Salinas' sitcom dialogue, helping to keep the film delightfully farcical rather than irritatingly slap-stick.
That is not to say that humour is absent in the fraught action scenes, the humour in Ni Un Hombre Más comes from the naivety with which the action takes place; the incompetent robber and dimwitted criminals allow us to laugh at their despicable actions without detracting from the suspense. It is a credit to Bertucelli and all of the actors that, despite the lack of solid back stories, they manage to evoke interest and sympathy.
Despite the small cast and isolated setting, there is so much action and so many metaphors in Ni Un Hombre Más that it tends to get confusing at times. However, it is salvaged by Salinas' ability to strike the perfect balance between physical comedy ("Fawlty Towers in the Jungle" as it was described by one critic) and a genuinely heart-warming storyline revolving around the bewildered Charly. With its fast moving and sarcastic dialogue which swings from dramatic to light in an instant, Salinas' film manages to provide a touching insight into the mind of a boy trying to make sense of the world, as well as a haphazard and darkly comic whirlwind tour of human relationships. How closely these relationships echo the mating habits of Argentine iguanas is for each viewer to decide.

Follow Sounds and Colours: Facebook / Twitter / Instagram / Mixcloud / Soundcloud / Bandcamp

Subscribe to the Sounds and Colours Newsletter for regular updates, news and competitions bringing the best of Latin American culture direct to your Inbox.
Share: