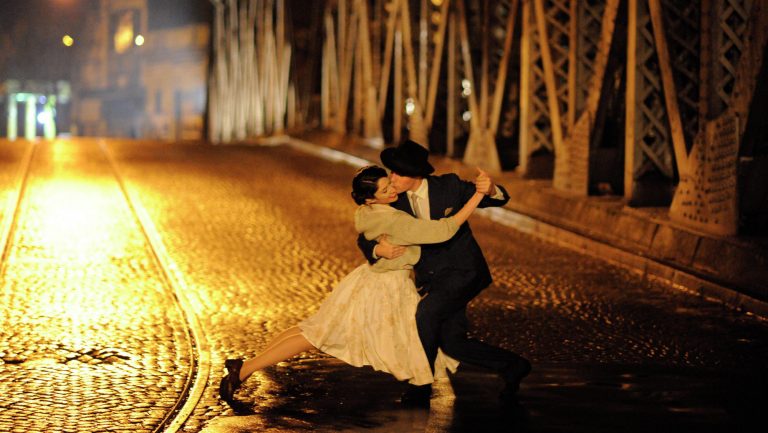 Our Last Tango
22 September, 2017
Our Last Tango, a documentary on the life and career of tango maestros, María Nieves Rego (83) and Juan Carlos Copes (86), looks back on a professional and personal relationship of over 50 years.
Directed by German Kral, with Wim Wenders as executive producer, it's a sumptuous tribute to its two leads whose love for each other ebbed away but for whom tango wasn't just a dance, it was an obsession. The dance scenes, choreographed by Melina Brufman and Brenda Angiel, are simply mesmerising. The art is everything and it doesn't come much more intense than this.
Early Days
Tango, when Rego was 13 or 14, was open to everyone. "I went dancing because that was the joy of the poor," she says. "Everything was worn out but I didn't give a damn." These were times when if you wanted entertainment you went out and made it happen.
Asked whether Copes, who was three years her senior, danced well, Rego laughs and says, "No, en principia era un carrito", or in English parlance, he moved with all the angular uncertainty of a deck chair. As time elapsed, two years to be precise, Copes reappeared at the Atlanta Club. He was now, Rego remembers, "an elegant dancer of simple steps". Copes, on the other hand, thought at the time: "I have found my Stradivarius."
Maestros of the Milonga
The tango is a wonderfully complex mélange. Its staccato musical rhythms and arcing, gyrating movements are at the same time sexy and romantic. As Rego and Copes explain, the dancers should hold each other close in an unwavering gaze except in the gancho phase (sharp movements); something that late in their career they themselves found impossible to do. Still, when they were each the object of the other's desire it was automatic.
Not even the overtly theatrical love-hate of la danse apache, popular in France in the 1920s, has the same smouldering intensity of the tango. Where ballroom has rendered dancers like mannequins on the top of a music box, Rego and Copes respected both the heart and soul of the dance from its beginnings in the milongas (dance halls) such as the once open air Atlanta Club, where as Rego explains, "You danced the tango and saw the moon; you saw the stars."
Passion Distilled
Mere mortals might struggle to understand the level of devotion of the artists but then passion is what always separates the exquisite from the prosaic. This devotion exacted a high price but both Rego and Copes, despite some regrets, wouldn't have had it any other way. The interviews, often brutally honest, are interspersed with film footage of the stars in action and dramatic reenactments (with dancers Ayelén Álvarez Miño and Juan Malizia in the lead), often set against a flickering coloured nocturne of Buenos Aires.
It takes three to tango
In the 1950s tango started to wane. Cumbia and rock came in and Rego and Copes were thrown out of the Atlanta Club. They, though, had other ideas. The tango was going to be their future and they would make it work. They would take the tango on stage at the Caño Club in Buenos Aires, thanks to Copes' spectacular choreography, and thence to Broadway and the world.
He and Rego were inseparable as a partnership until after the Tokyo Music Festival in 1987, when Copes' wife, Myriam, gave him an ultimatum. By 1997 Rego had stopped dancing professionally altogether.
Theatre of dreams
The whole film is infused with a deep feeling both for the dance and its two most illustrious exponents. Rego and Copes did so much to keep the tradition alive and develop its repertoire.
As subjects they are extraordinary. When many 80-year-olds are drinking yerba mate in care homes, they are still moving, still dancing and still in love with the tango. This is all the more surprising when Rego puffs cheerfully on her cigarette holder like a tango variant of the Gitanes gypsy.
There is no cloying, self-indulgent, melancholic, nostalgic fug here, just two forces of nature talking about what they love. It is the perfect cinematographic complement to the magic of this dance.
Our Last Tango is in UK cinemas from Friday 22nd September. More details at ourlasttangofilm.co.uk

Follow Sounds and Colours: Facebook / Twitter / Instagram / Mixcloud / Soundcloud / Bandcamp

Subscribe to the Sounds and Colours Newsletter for regular updates, news and competitions bringing the best of Latin American culture direct to your Inbox.
Share: