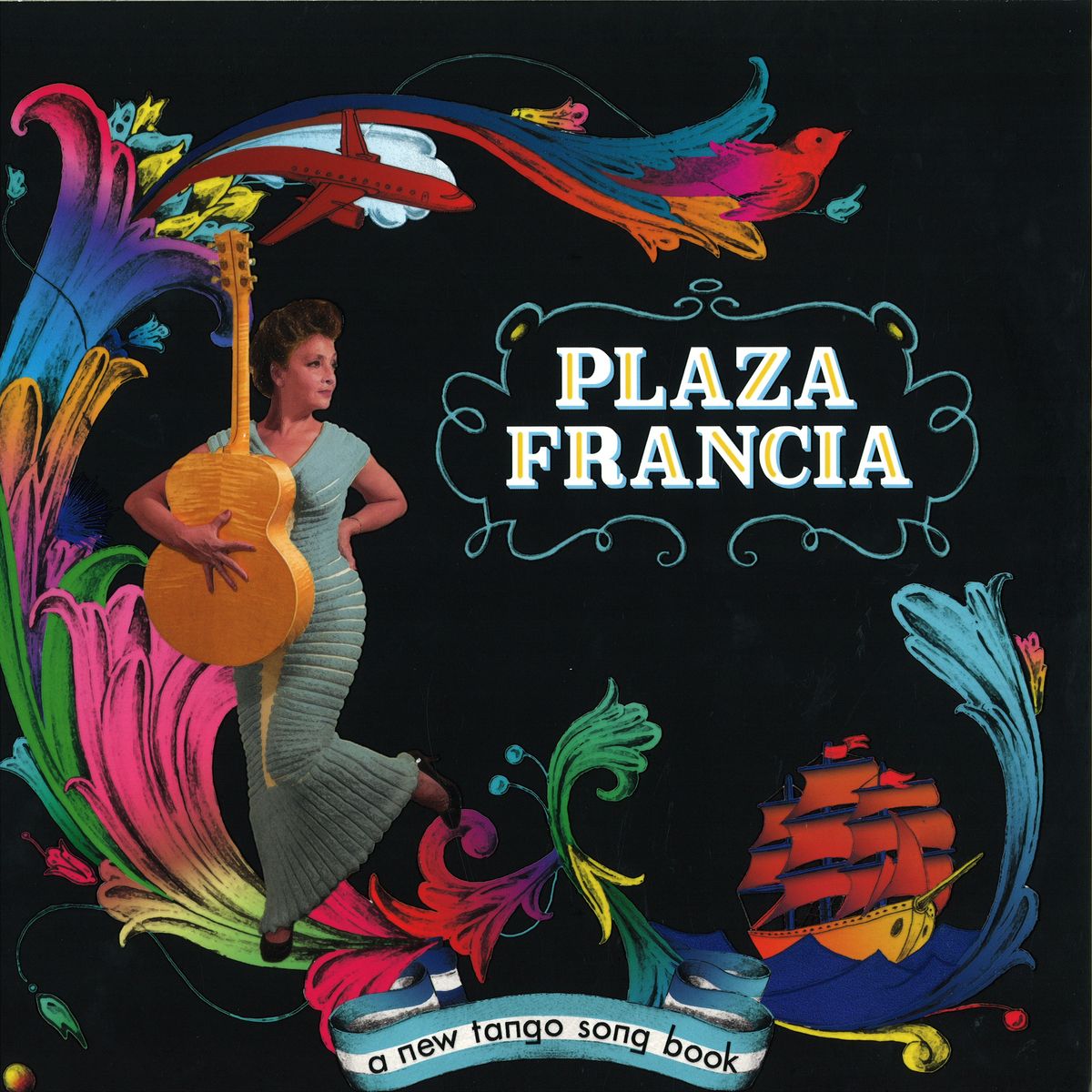 After the roaring success of Gotan Project, Makaroff and Müller have now changed direction and with the musical prowess of Catherine Ringer (from Rita Mitsouko) offer a new concept of 'pop tango'. The tunes – mostly about love – are light-hearted and catchy with little tango touches and refrains intermingled with French chanson, swing from the 30s, generic pop riffs and strains of electro influences. It is quite an eclectic mix.
On first listen I found it much less atmospheric or emotional than Gotan Project but with repeated listening the more subtle charms of this album revealed themselves. On the tango front, the elements they use are very basic and don't expand upon the tango genre itself, but as a concept of a new genre and style, this album is a very interesting proposition.
Songs such as "Secreto" (with a soaring chorus you can't help but sing along to), "Timidez" (for its lazy feel), "Memoria Del Placer" (lush and swishy), "Cada Vez" (with the Gotan electric sound and catchy chorus), "Cenizas" (chilled bandoneon solos and Latin feel), "Mi Calle" (with a jazzy swing), the waltz "Vueltas En El Aire, etc., the changes and multitude of ideas are endless. It's almost as if they try every popular style to see which works best, and some do work better than others. This album feels more like a testing ground of ideas than a finished and defined 'pop tango' style, it will be interesting to see how they develop.
Reviews of live concerts are very enthusiastic and the charisma of the band on stage is un-debatable. There are also videos for the tracks and the visual aspect helps bring the songs even more alive. They also contribute to the street culture style the band seem to be aiming for, the idea that tango is comfortable in all walks of life and is reconnecting on a more grass-roots level.
For the past ten years a tango revolution has been happening in Buenos Aires, the youth of today are fascinated by it and are exploring the possibilities by throwing off the traditions and 'correct way' to do it. They use influences from film music, Brazil, Cuba, jazz, rock, etc., and it would seem Plaza Francia believe in this new artistic freedom too. The tango in Europe has a tendency to be either intellectually complex or rooted in tradition so let's hope A New Tango Song Book reawakens tangueros' experimental side on this side of the ocean.
In conclusion, some of the song arrangements are very simple – almost too much so for this album to be a pure listening experience but like Gotan Project, Plaza Francia offer an exotic and suggestive atmosphere perfect for summer evenings, romantic daydreaming and refreshing cocktails.
A New Tango Song Book is released by Because Music and available from Amazon UK, Amazon US and iTunes

Follow Sounds and Colours: Facebook / Twitter / Instagram / Mixcloud / Soundcloud / Bandcamp

Subscribe to the Sounds and Colours Newsletter for regular updates, news and competitions bringing the best of Latin American culture direct to your Inbox.
Share: