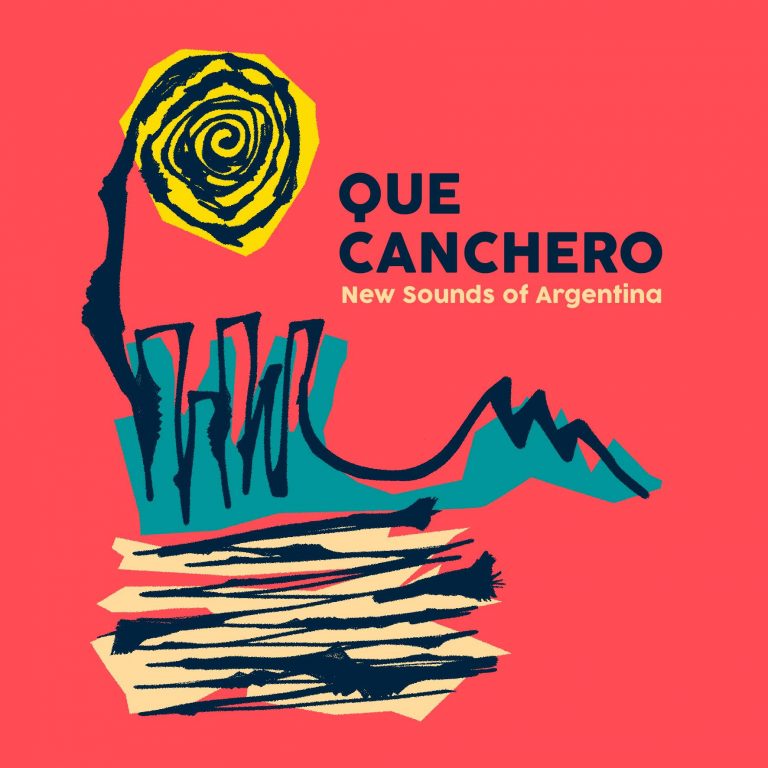 Que Canchero: New Sounds of Argentina
05 December, 2016
Que Canchero: New Sounds of Argentina is our tribute to Argentina's thriving underground music scene, featuring the artists and groups pushing nueva canción, rock, folk and digital cumbia into brand new territories. Working alongside the Argentine record label Concepto Cero it's a compilation that shows the diversity and creativity of Argentine music at the moment.
From the sublime vocals of Soema Montenegro, Lulacruza and Mariana Päraway to the hypnotic bass of Faauna and Nación Ekeko and indie rock grooves of Mi Amigo Invencible, Los Espíritus and Julio y Agosto, we feel there's something for everyone on this release. We've got Lauphan's accordion-accented rural blues, Shaman Y Los Pilares de Creación's gothic rock and Fémina's folk-hop to name just a few more examples, as well as the incredible indigenous synth pop of Juan Namuncurá and folk deconstruction of the rather infamous Alan Courtis (of Reynols fame).
WHERE TO GET IT
Que Canchero: New Sounds of Argentina was made to accompany Sounds and Colours Argentina book, a 200-page anthology of Argentine culture.
Here's a track-by-track account of the artists involved:
1. Lauphan – Movimiento
Lauphan thrives on the música litoraleña of Argentina, taking it to a cosmic dimension. The chants of villagers, campfires, grafters and the soundscapes of the interior appear in his songs.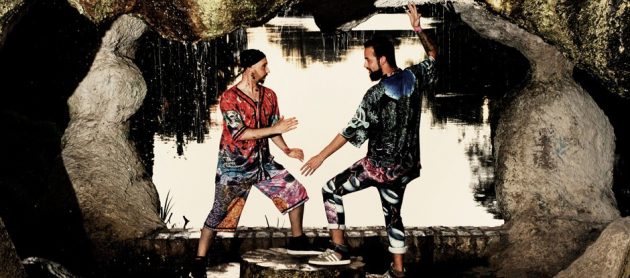 2. Faauna – La Ruleta (Previously Unreleased)
Faauna is a pioneering digital cumbia group from Argentina. Two MCs with a love for the electronic pumping out the beats of barrios all over the world, with lyrics that oscillate between the metaphysical and the shamanistic.
3. Lulacruza – Uno Resuena
This Argentine/Colombian duo have been performing together for over 10 years but it's on their last few albums that their soulful, healing take on folktronica has really knitted together, making music full of feeling and with a deep connection to the natural world.
4. Mariana Päraway – Marinera
Hailing from Mendoza, Mariana Päraway's music navigates between pop, folk, electronic and experimentation, creating music that is both local and universal. Strings, wind instruments, guitars and electronic flourishes circle around her crystalline voice for a dense and vibrant sound.
5. Julio y Agosto – Era Tarde
Since appearing on the scene Julio y Agosta have surprised with their particular approach to music and their septet formation. Vocals, Spanish and electric guitars, violins, trombone, upright bass, percussion and keyboards create an eclectic and familiar sound.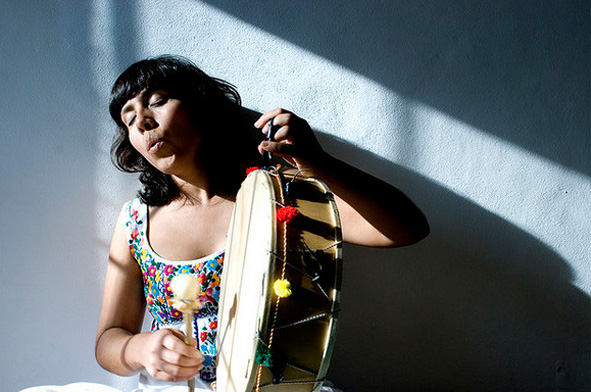 6. Soema Montenegro – Gota de Rocío
One of the great contemporary folk voices of Argentina, maintaining traditions of yore while also writing beautiful melodies and lyrics. This is taken from 2016's Ave del Cielo.
7. Santiago Córdoba – Mamila
Alongside his work in nuevo tango group Violentango, Córdoba has maintained a solo career rich with textures and ideas, evidenced by his latest album Corso, from which this is taken.
8. Femina – Buen Viaje
Channeling hip-hop into nueva canción for a style that resembles the borderless sound of Manu Chao and directness of Ana Tijoux, Femina are a new group with a bright future.
9. Arbolceniza – Arbolceniza
This Argentine duo who grew up in Spain mix the sound of the ballad and Latin American folklore with pop music. The result has given birth to a sensorial trip that is both transcendent and connected to its origins.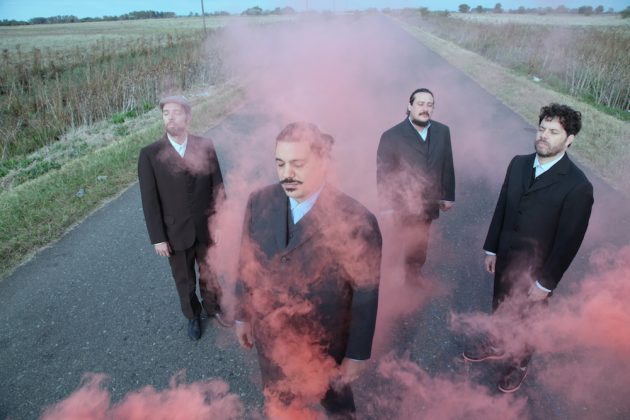 10. Shaman Y Los Pilares de La Creación – Sed
Shaman y los Pilares de la Creación have created a ritual music with clear ethnic origins. Their sound fuses elements of folkloric Patagonian music with rock. It's a stripped, minimalistic brew, rich in textures and rhythm with a voice hollering from the middle of the mountain range.
11. Sara Hebe & Ramiro Jota – No Puedo
Sara Hebe began writing her own songs by creating lyrics and melodies over rhythms she found on the internet. Together with Ramiro Jota, she is using rap as a platform to explore styles such as reggae, cumbia, dancehall and electronica.
12. Mi Amigo Invencible – La Danza de Los Principiantes
Originally from Mendoza, Mi Amigo Invencible have become one of the key names in Argentina's indie rock scene. They create sinewy post-punk, offering an original reinterpretation of folklore from the region.
13. Nación Ekeko – Guarania
With La Danza, Nación Ekeko elevated himself to the top table of electronic music producers exploring Andean melodies and post-digital cumbia beats. Using traditional Latin American instruments, "Guarania"is one of the most club-ready tracks on the album.
14. Los Espíritus – La Crecida
Los espíritus are the sound of a wild night: urban tales, neon lights and smoke billowing over from the factories. With a base of incessant grooves and dense atmosphere they create their own Rio de la Plata take on psychedelia.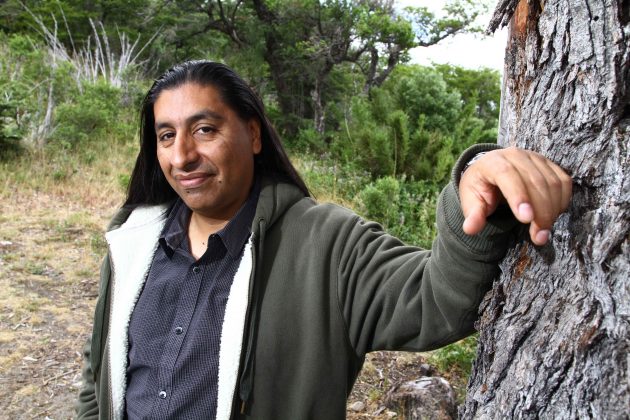 15. Juan Namuncura – Quedate
A true original, there are few artists who sound quite like Namuncura. On his sole (hard-to-find) album Solar Energía, he unites the unlikely influences of electronica and rave-influenced techno with natural symbolism and hispanic and indigenous languages.
16. Alan Courtis – Cuero del Alba (Previously Unreleased)
With the iconic group Reynols, Courtis pushed the limits of performance, experimental rock and the expectations that come with being in a band. "Cuero del Alba" is an alternative take from B-Rain Folklore, an album that plays with the idea of Argentine folklore.

Follow Sounds and Colours: Facebook / Twitter / Instagram / Mixcloud / Soundcloud / Bandcamp

Subscribe to the Sounds and Colours Newsletter for regular updates, news and competitions bringing the best of Latin American culture direct to your Inbox.
Share: