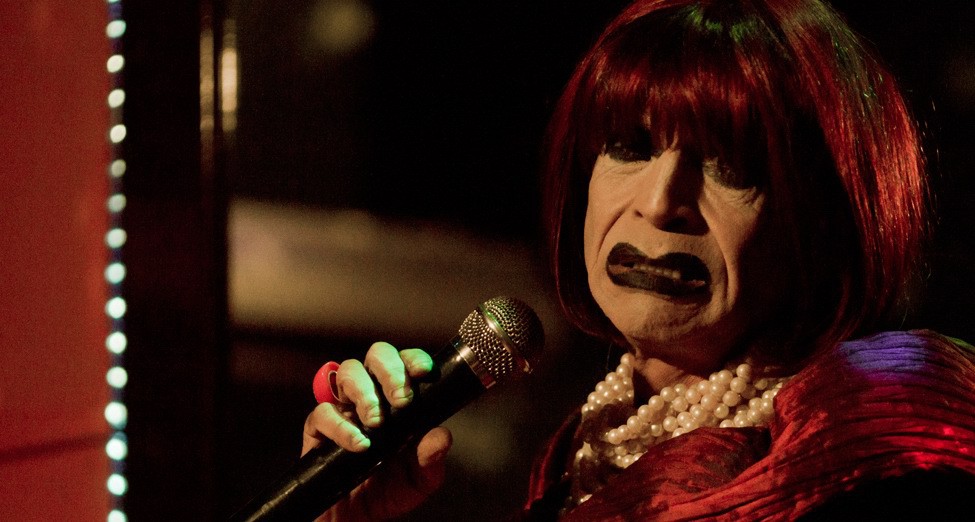 Sounds and Colours at the Buenos Aires Film Festival – Day One
03 April, 2014
It's 4am on the dark, deserted streets of downtown Buenos Aires and I've just been turned away from about the tenth door I've knocked on. The bag on my back contains laptop, camera, passport, phone, two weeks' worth of living expenses in hard currency and, equally valuable, to me at least, a battered copy of Roberto Bolaño's 2666. Having read through well over half of the novel's 1000 pages, there's no way I'm letting that go without a fight. The silence of the city is most foreboding, the darkness punctuated by the neon glow of strip joints which creates shadowy figures on street corners. It's enough to make anyone feel a tad jittery. The next time my flight gets in after midnight, I'm booking accommodation ahead.
Finally, I find a hostel that can squeeze me into one of its shared dorms until morning. Relieved and revived, I order a beer while the hostel receptionist does her best to keep my chit chat at arm's length. Now that I'm housed, even if it is with a group of drunken French backpackers ten years my junior, it feels fantastic to be back in the city. There are few capitals as alluring as Buenos Aires with its blend of urbane sophistication and chaotic disorder, the distinctive barrios, the parrillada restaurants, those old wooden bars which serve coffee that makes you buzz like you've just emerged from a London nightclub toilet cubicle.
It feels particularly exciting to be in town this time though as the day after I arrive is the inauguration of the Buenos Aires Festival of International Independent Cinema, or BAFICI to apply its widely-used Spanish abbreviation, one of the biggest film fests in Latin America. This year there are over 400 films in the official programme. If I watch six films a day (which is never going to happen, no matter how much I'd like it to) across the festival's eleven-day duration, I'll still only see a small sample of what's on offer. It is therefore important to employ some sort of selection criteria. As I'm covering the festival for a magazine focused on South American culture, I suppose South American films are a good place to start (even if I am quietly hoping to sneak off to catch the Nick Cave film at some point).
So, let's look at some of the specifics of this year's BAFICI. Amid the many sections, retrospectives, focuses and categories which provide the festival content, there are two competitions which are at the centre of it all: those for the best international and best Argentinean films, both of which feature some very interesting choices. Tomorrow, we'll look at the national section but, for now, here's an overview of the Latin American films competing in the international competition. Bear in mind I have yet to see these films, so what I've written below goes largely on gossip, rumour and hearsay:
Algunas Chicas (Some Girls) – Santiago Palavecino, Argentina
Based on the 1949 novel Women on Their Own, by Italian author Cesare Pavese, this genre-bending film, featuring elements of horror and melodrama, offers up the classically foreboding setting of an isolated country house, where a group of young women are staying long-term. There are some pretty nice river views.
La Salada – Juan Martín Hsu, Argentina
La Salada was a popular Argentinean resort built in the 1940s where holidaymakers enjoyed the lagoon and swimming pools. These days, La Salada experiences a different kind of influx, in the arrival of several immigrant communities and the establishment of a sprawling textile market. Director Hsu, who draws on his own Argentinean/Chinese background in order to examine various aspects of modern multiculturalism.
Mauro – Hernán Rosselli, Argentina
The title character is a hustler with a counterfeit money scam and a pregnant girlfriend. There is a minimal tone to this realist portrayal of the Buenos Aires underbelly.
Castanha – Davi Pretto, Brazil
Joao Carlos lives with his mum in their cramped apartment by day and by night is an onstage drag queen. The characters are real people, while the film addresses themes of homosexuality, tolerance and self-expression.
Naomi Campbel: No Es Fácil Convertirse en Otra Persona (Naomi Campbel: It's Not Easy to Become a Different Person) – Nicolás Videla & Camila Donoso, Chile
Bizarrely-titled film looking at the friendship between a young transsexual and a woman obsessed with physically transforming herself into supermodel Naomi Campbell (why there is only one L in her name in the title is not clear). Touching on similar topics to Castanha, and also involving real people, it is built around a narrative looking at the right to construct our own identity.
Volantín Cortao (Kite Adrift)  – Diego Ayala & Aníbal Jofré, Chile
A film which addresses the Chilean class divide, Volantín Cortao brings together two youngsters from Santiago, Paulina and Manuel, in the confines of a reintegration centre. Their contrasting backgrounds come to the fore in the development of their relationship.
Carlitos – José Antonio Guayasamín, Ecuador
Carlitos is a young disabled man who works in a sausage factory and spends his free time at the swimming pool and with his family. The director Guayasamín followed his subject for three years, allowing events to play out naturally while building a sympathetic narrative.
El Mudo (The Mute) – Daniel & Diego Vega, Peru/Mexico/France
A lawyer loses all power of speech after being 'accidentally' shot and then sets out to prove that this was no random event. Loaded with black humour, it follows the quest to get to the bottom of things, while its star Fernando Bacilio is, according to the BAFICI blurb, "a Peruvian Buster Keaton of sorts."
Other films in the international section:
Ice Poison – Midi Z, Myanmar/Taiwan
Sarah Prefers to Run – Chloé Robichaud, Canada
El Futuro (The Future) – Luis López Carrasco, Spain
Fifi Howls from Happiness – Mitra Farahani, USA/France
The Wait – M. Blash, USA
Grand Central – Rebecca Zlotowski, France/Austria
Iranian – Mehran Tamodon, France/Switzerland
A Castle in Italy – Valeria Bruni Tedeschi, France
20,000 Days on Earth – Iain Forsyth & Jane Pollard, UK
Mary is Happy, Mary is Happy – Nawapol Thamrongrattanarit, Thailand

Follow Sounds and Colours: Facebook / Twitter / Instagram / Mixcloud / Soundcloud / Bandcamp

Subscribe to the Sounds and Colours Newsletter for regular updates, news and competitions bringing the best of Latin American culture direct to your Inbox.
Share: