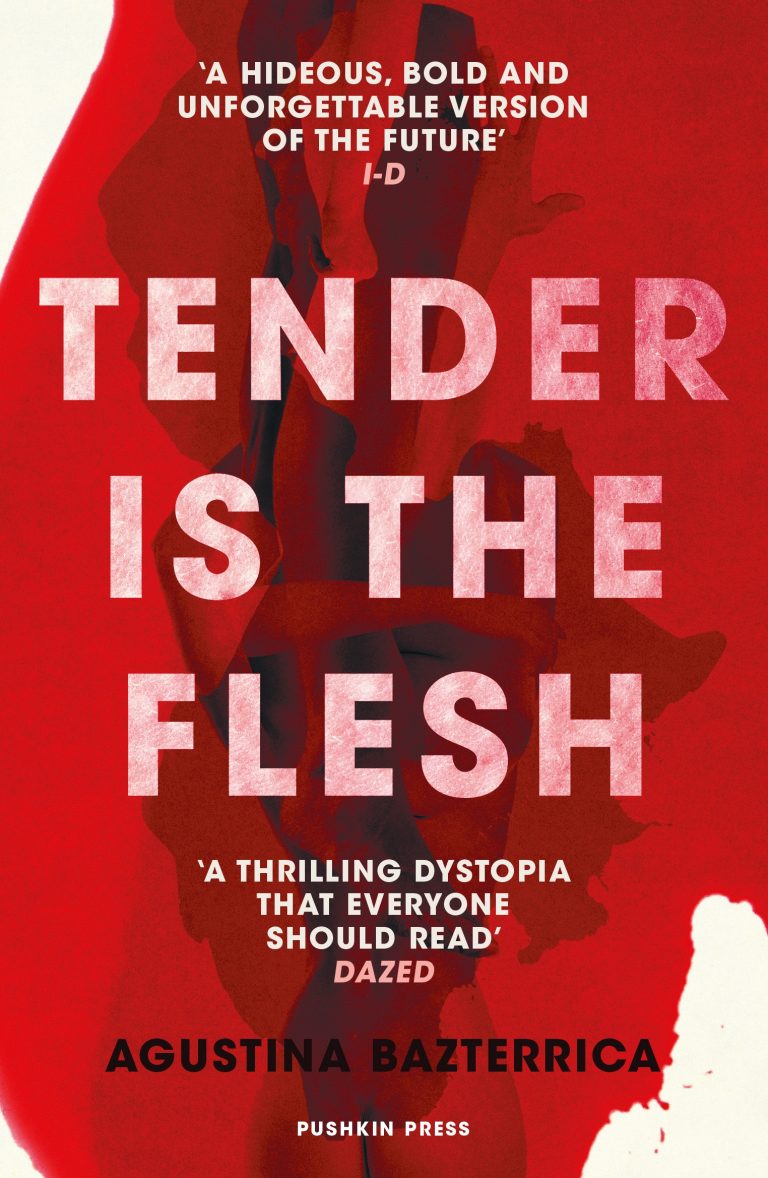 'Tender is the Flesh' by Agustina Bazterrica: Welcome to Cannibalism
05 March, 2021
Tender is the Flesh, written by Argentinian author Agustina Bazterrica (original title Cadáver exquisito), is not a pretty book: it's a hard one to read. Marcos Tejo, the main character,  runs a meat processing plant, but it is not a common one. The dead bodies are not from animals; they are from humans. After a big virus renders other animals inedible,  humans need to find a solution to feed themselves, and eating other humans, a strange and special method of cannibalism, is the one they choose. Pets have also disappeared in this dystopian world, located in the near future. Animals don't exist and the humans are divided into two groups: the ones that are eaten and the ones that kill and eat them. But there are differences between them: the ones that are eaten cannot talk, because their vocal cords have been cut. If they cannot talk, they are considered not to be human.
Marcos Tejo, whose perspective is related by the narrator of the book, is a sad and tired man. He got divorced some years before and his only child has died. He also has an ill and old father, who used to be the owner of the meat processing plant before the arrival of the virus. But somebody gives Marcos a woman of excellent quality to eat and after that, everything changes.
There are many reasons why Agustina Bazterrica's novel is a must-read. First of all, it offers a main character that behaves as a real person: he doubts, he feels scared, he shows his weakness. And although he is an important part of the system, he is questioning it all the time. As a reader, you can easily put yourself in his shoes, and that is one of the big hits of Bazterrica's writing. For me, that's one of the reasons for which the end of the novel works so well. I am not going to give a spoiler; you'll have to read Tender is the Flesh to find out why the ending of the book shows Bazterrica's talent.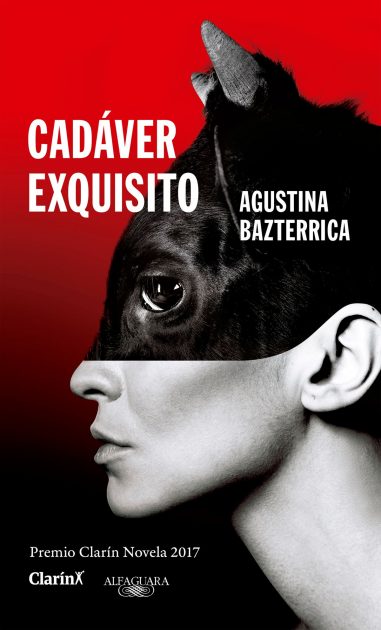 The book is very well written and it is easy to read. In some moments, the images border on the poetic, but the beauty that you can find in Tender is the Flesh is always associated with blood, violence and death. A good example of this is from the beginning of the novel:
"Carcass. Cut in half. Stunner. Slaughter line. Spray wash. These words appear in his head and strike him. Destroy him. But they're not just words. They're the blood, the dense smell, the automation, the absence of thought. They burst in on the night, catch him off guard. When he wakes, his body is covered in a film of sweat because he knows that what awaits is another day of slaughtering humans."
The topic is really interesting too: on the one hand, we have a really big virus that affects all the humanity, which may sound familiar to the reader of these times, but also as readers, we face to a subject that makes us think and question the limits of the system in which we live. Reading the novel makes us think about lots of issues, but especially this one: are there differences between eating meat from animals or from humans? Bazterrica said that one of the reasons that prompted her to write the novel was her process of becoming a vegetarian. This is not the only thing that the novel makes us think; Bazterrica also said in an online book club ('Hecha de palabras' available to watch here), that one of her friends had told her that Tender is the Flesh had made him think about the way that he treats women.
For all this reasons, Tender is the Flesh is, in my point of view, one of the best Argentinian novels of recent years. You have to read it, but be prepared: you may have a stomach ache while you do.
Tender is the Flesh by Agustina Bazterrica was translated by Sarah Moses and published in English by Pushkin Press. It is available to purchase via Sounds and Colours' page on bookshop.org.
Click here to read a Q&A with Agustina Bazterrica on the Pushkin Press website.
Click here to read Agustina Bazterrica in the Irish Times, on meat-eating, misogyny and cannibals.

Follow Sounds and Colours: Facebook / Twitter / Instagram / Mixcloud / Soundcloud / Bandcamp

Subscribe to the Sounds and Colours Newsletter for regular updates, news and competitions bringing the best of Latin American culture direct to your Inbox.
Share: