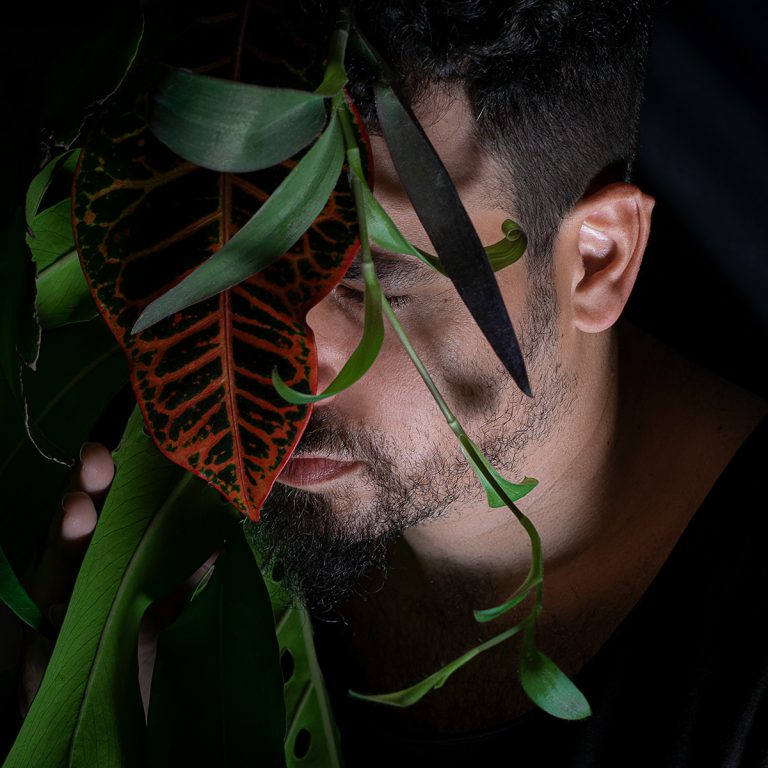 The Deeper Self: An Interview with El Remolón
23 September, 2021
Known as one of the originators of the tropical bass movement that emerged from Latin America in 2007, El Remolón has always been finding new ways to keep the ball rolling. As well as his solo work, he is behind the imprint Fértil Discos, which likewise arrived on the scene when the digital folklore explosion took South America by storm.
His latest video, "Que Bailen" featuring Pol Nada, is as stripped down as most of the songs on his latest full length album, Asimétrico. It marks a long journey since his earliest works, collages of different layers of tropical danceable rhythms that have now opened up to a more intimate and introspective setting.
Being a constant within Latin American music for so many paradigm shifts has given El Remolón (real name: Andrés Schteingart) the experience to see the good and the bad, the pretty and the ugly, so we felt it would be illuminating to hear more about this evolution from the source. With Asimétrico fresh out of the box, we asked El Remolón what are his thoughts on the current state of Argentinean electronic music.
In your own words, who is El Remolón?
I am an electronic music producer who has been experimenting on fusions between digital and analog, between global folklore and techno, and between downtempo music and dance-floor sounds. I like to try new combinations and constantly renew myself. I am also a restless generator of events, I try to connect people and I am the director of Fértil Discos, an Argentine label that amplifies electronic music of South American roots. I am also a therapist and psychiatrist by profession, so I work with people who suffer from mental health problems. In recent years I have tried to add these two edges to be able to have a deeper version of myself, others and the music industry, a place that has meat grinder elements, with the levels of anxiety and depression that it generates.
Tell us a little more about your career…

I have almost 15 years of career as El Remolón. I started doing experiments with cumbia and electronics and released my first material on the Chilean label Pueblo Nuevo, a 4-song EP with several remixes, and then I was part of the first wave of artists from ZZK and the Zizek Club parties. At that time the electropical movement was a novelty and there was an unexpected international projection, at least for me. I released several albums out there and in 2014 I founded my own label Fertil Discos, where a lot of Argentine and Latin American producers joined, who had also been investigating mergers.
In the past five years I have been submerged in a mutation of my sound, from a tropical approach to something I think is more organic and deep. I recently released my first LP in seven years, entitled Asimétrico, an album with several instrumental passages, with Argentinian folklore but also world sounds and various songs with guests that I appreciate and admire a lot, like Pol Nada, Klik and Frik, Lauphan, Brawlio, Luvi Torres, San Ignacio, Agus Ganem from Cuervo Cuervo and Leo Silcan.
How did the creation of Fértil Discos come about?
In 2014, after having spent 6 years with ZZK Records and with the process of internal transformation of the label, I founded Fértil Discos as a way to release my music but also with the idea of bringing together people who had been publishing interesting music in Argentina and not had a place to release it in the country.
People had to search for European or international labels and it seemed to me that it was a good idea to find a place there. It had always been a dream to executive produce an album and it was the right time to do it, I came from a techno and idm base, so I wanted the label to investigate more on that side. At that time it was booming a style called "downtempo" or "organic electronics", pushing forward those fusions between Latin and world music with a techno sound but slower and also more experienced, so I think we came together at an ideal moment with other sister labels.
What have you discovered about running a music label?
I discovered that it is much more complex than I imagined, there are many issues in the process: press, distribution, exchange with artists, administrative issues that are not obvious to handle.
Also that there is a lot of interesting music and that I would love to be able to publish more music than the structure lets me. It is difficult to single-handedly run a label, it requires a whole team, but as it does not move so much money, it needs willingness to take up the torch and be willing to invest part of their time in a project that allows them to learn a lot, and maybe make a little money.
Currently, we continue to shed our skin and seek the path to professionalization (or death) and to achieve a presence in the music industry. An industry that has its own rules and you have to try to adjust to them without losing the original spirit. I also feel that we musicians are very separate and that we could learn a lot from each other and that we should interact more.
Who do you think is doing interesting things in the Argentinian electronic music scene?
Obviously, I can't fail to mention Fértil Discos artists. Producers like San Ignacio, Barda, Jin Yerei, SidiRum, Xanducero, always surprise with their productions.
The format of Ignacio La Conga is also very interesting, pure digital folklore played live, from a very electronic logic. I also like the more guitar-playing return of artists like Silvio Astier or Pol Nada, the latter with a more song-oriented structure but with a well-crafted electronic production, then there is a great seedbed of producers of all genres, from experimental to danceable, from techno, to explorers of urban rhythms, between trap, reggaeton, hip-hop and cumbia, with a more fun and stoner side.
What projects do El Remolón and Fértil Discos have coming up?
Right now, we are continuing the promotion of my latest album, Asimétrico, which I would like to be able to play live with a good visual backdrop (which I have been developing). Editing some more diverse EPs, perhaps a little more dancefloor-oriented (if the dancefloors return). To open up to other labels as well, I think it's good to get out of the house a bit too. 
Regarding Fértil, there are albums by Pol Nada and Barda cooking up, an EP by Tremor with Micaela Chauque and we are always open to receiving original material that has something new to say. On the other hand, find a way not to fall into monotony, continue growing, and learning, professionalizing ourselves. There is a change in the image of the label and also movements that will unite people from face-to-face to virtual, to achieve a better exchange of music, knowledge and ideas.

Follow Sounds and Colours: Facebook / Twitter / Instagram / Mixcloud / Soundcloud / Bandcamp

Subscribe to the Sounds and Colours Newsletter for regular updates, news and competitions bringing the best of Latin American culture direct to your Inbox.
Share: