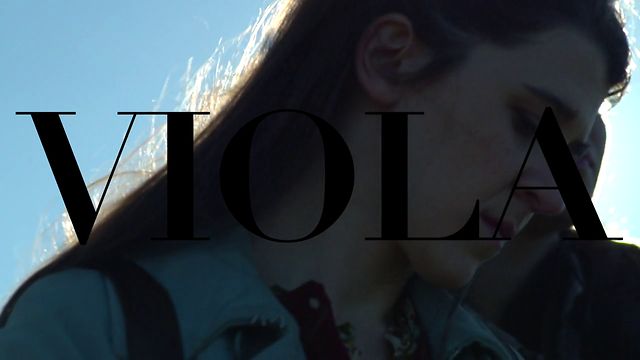 Viola
13 June, 2013
Working with small budgets can be a blessing. Not only do the actors have to act, but without recourse to mountains of cash and CGI, they usually have to fall back on a good story line to accompany the moving image.
Tuning up with Viola
So it is with Viola, produced by Revolver Films and directed by Argentine, Matías Piñeiro. It's just 53 minutes but in that time it packs in some solid performances from Maria Villar (Viola), Agustina Muñoz (Cecilia), Elisa Carricajo (Sabrina), Romina Paula (Ruth), Laura Paredes (Laura), Gabriela Saidon (Gabi) and Julia Martínez Rubio (Juliana). There are some men in it, too, Esteban Bigliardi (Javier), Julian Tello (Gastón) and Alessio Rigo de Righi (Agustín), but this is a female-led production inspired by the roles and relationships of Viola/Cesario and Olivia in Shakespeare's Twelfth Night. Indeed, the female cast are actually rehearsing the play for much of the film.
Tuning out with complacency
The film weaves two strands: there is the Shakespearean narrative with its ironic love twist plus the 'real-life' love interests of the actresses and their associates. One of the film's devices – repetition – is somewhat overplayed. The deliberate use of the play's plot line acts as a counterpoint to the themes current in all relationships. Here the unbearable heaviness of routine leads, where love has departed, to something more prosaic. The message is that passivity begets passivity and requires a new prince or princess to awaken ardour and passion from their slumber – failing that, as in the play, there is always the unexpected or contrary.
The heart is a lonely punter
The leitmotifs of this are the kiss of greeting followed by the banal courtesies such as, "Hello dear, had a nice day at the office?" Of course, routine and familiarity breed, if not contempt, then indifference, but it is rewarding to be reminded of the fact – as the film does – that nature needs nurture. What might at first appear like a going concern is actually a relationship withering away out of fear, absence, disinterest or complacency.
Piñeiro is a director who specialises in shorts. Given his obvious ability with a story line, you wonder why someone doesn't give him the cash to make something longer. It isn't for want of talent.
Viola is showing as part of the Argentine Focus at the East End Film Festival, happening in London from June 25th until July 10th

Follow Sounds and Colours: Facebook / Twitter / Instagram / Mixcloud / Soundcloud / Bandcamp

Subscribe to the Sounds and Colours Newsletter for regular updates, news and competitions bringing the best of Latin American culture direct to your Inbox.
Share: