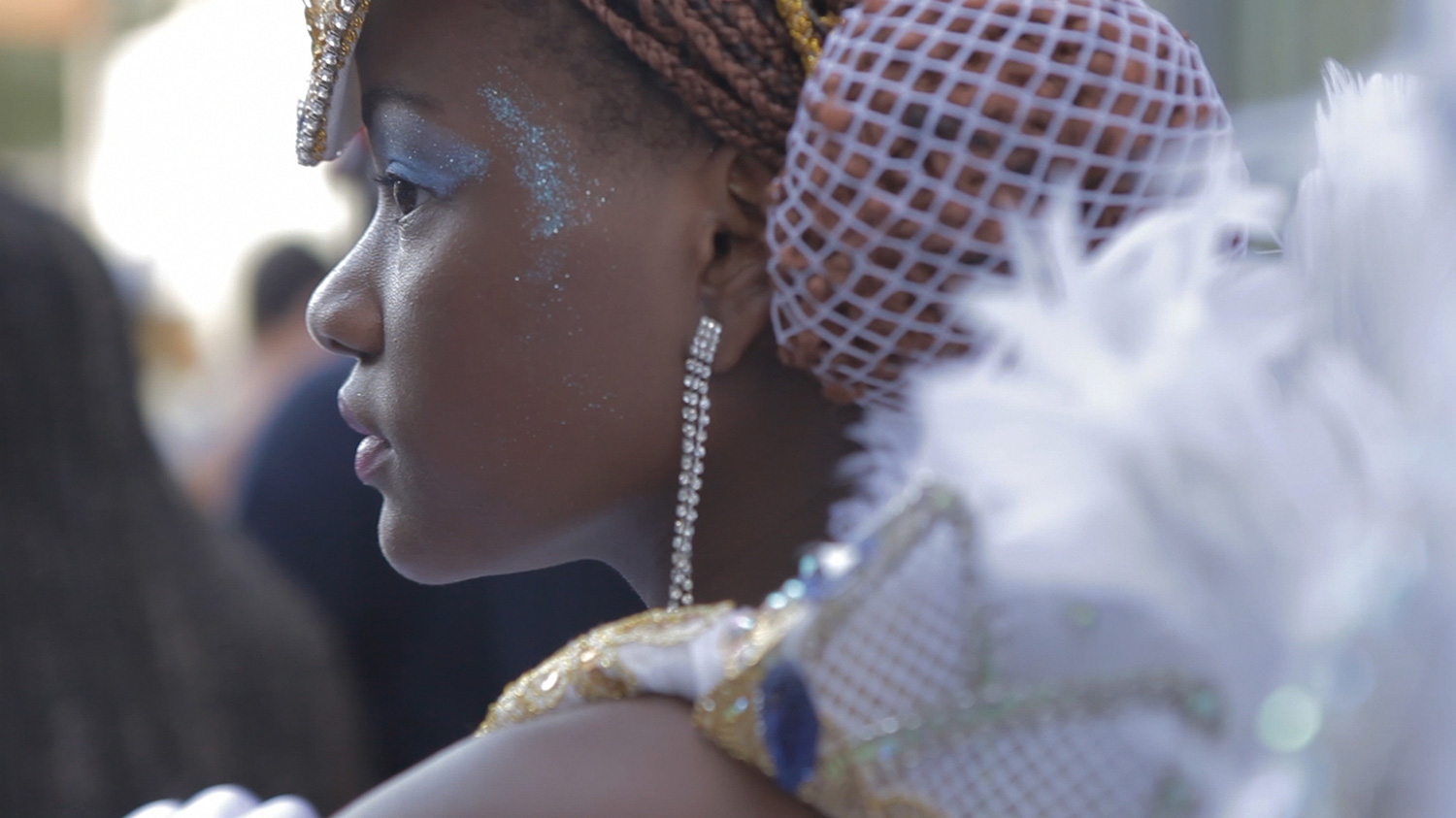 An Honest Portrait of our Culture: Director Susanna Lira Talks Samba Ladies
24 November, 2014
"Without women there's no samba. That is sacred, it's not a philosophy…this is the essence of life."  Mariene de Castro
The 7th annual Brazil Film Fest — in Toronto — begins on November 27th, and one of this years must see films is Samba Ladies (Damas Do Samba), directed by Susanna Lira. Samba Ladies captures the rich, multifaceted and unheralded history of black women in samba.
Although samba is one of most important and celebrated cultural traditions birthed in Brazil, from African roots, the significance that black women have played ─ historically and present day ─  have been rarely acknowledged, and is often diminished. That is until now!
Susanna Lira goes beyond the stunning brown beauties that samba is often reduced to, and instead showcases the important roles these revolutionary women have played as singers, dancers, social and political activists, and innovative creators.
Shifting fluidly from its forbidden beginnings to its social significance, which has provided crucial uplift for black Brazilians, to its glittery rise within the country and throughout the world, audiences will gain a new understanding of its matriarchal, spiritual, and glamorous roots. Today, samba remains complex, inventive and competitive, making Samba Ladies a fascinating and important film.
In this Sounds and Colours interview, director Susanna Lira shares how the film has changed her life.
Sounds and Colours: To begin, can you share with me what your relationship with samba is?
Susanna Lira: I had little to no connection to samba until I made this film. I'm from Rio, and since I was a kid I have been surrounded by the samba culture but this project has given me the best experiences as a filmmaker.
I participated in the Sambadrome parade for the first time in my life, and I was also able to meet legendary characters of Rio's carnival. After this film, I feel like I am part of this culture with a strong identity rooted in this music genre.
S&C: When did the idea to make this film come to you? And why did you choose to focus on the women of samba exclusively?
Susanna Lira: The female body always has been the most important image of samba. The 'mulata' figure is the symbol of Rio's carnival and that's precisely how this culture is sold around the world. The fact that we know next to nothing about the other female characters, who are as important as the mulatas, really bothered me. As we say in the film, samba can only continue because and through women, and until today that is how it is. This is the reason why I wanted to put only women in this documentary, in a way I wanted to recoup and give back to them all the attention that the media never gave them.
S&C: How long did it take you to make this documentary? And what was the experience like?
Susanna Lira: We filmed it during three years because I concentrated the shooting during Carnaval, when Samba is everywhere. It was a very powerful experience. When I stepped into the Sambadrome for the first time during the parade I could feel all the emotion, passion and devotion that millions of people have for Rio's samba.
S&C: Samba was originally banned in Brazil. Why was it seen as such a threat?
Susanna Lira: Samba was seen as a threat because its roots come from the black African culture, specifically from the clothing and percussion of African religions. In the beginning of the century in Rio, all the rituals that had any connection to these religions were persecuted and made forbidden afterwards.
S&C: Samba is far more than dance – it is a culture. For those not familiar with the complexity in the world of samba, can you briefly break down some of the important branches that help form its foundation, which you explore in depth in the film — pastoras, schools, etc.
Susanna Lira: Samba is more than a music genre. It's a very diverse culture that amalgamates religion, music, dance, clothing and a very specific way of managing all activities written above. In this film I have tried to show the most important parts of this culture from the female point of view but without missing the details that enrich this culture. 
S&C: One of the most powerful things about the film for me, was how empowered samba ladies were (in all branches of samba), as well as the inter-generational element – older samba ladies passing on the traditions to younger ones. What was one of the most powerful things that you took away from the making of this film?
Susanna Lira: Samba is a Brazilian Cultural Patrimony and it is a movement that generates millions of reais, creates thousands of jobs and every year helps to strengthen the black culture in this city. As a culture, it's something very powerful to see, especially when it reaches so many generations, keeps on renewing itself and becomes bigger and bigger.
S&C: Samba continues to be a revolutionary and relevant art form? Why do you think that is?
Susanna Lira: Samba is our main music genre and besides that it is connected to our roots as a mixed country. Each and every year the compositions get more elaborate, the themes of the Samba Schools more complex and attracts more and more of the public. It's the stage for the Brazilian lower classes, the underdogs, where the problems, the social issues and joys are narrated in a very creative and revolutionary way.
S&C: How did it feel to be able to honour these important ladies of samba – past and present – in film? And what was the documentaries reception when it debuted in Brazil?
Susanna Lira: The film premiered last year at Rio International Film Festival and it got an Honorable Mention award. The documentary has been very well received in festivals around the globe. We intend to premiere it on the circuit during the carnival of 2015 and I hope the audience likes it!
S&C: The film is so special and beautifully made, what do you hope viewers take away from it?
Susanna Lira: I hope that the audience has the same opinion as you. This film was made with a lot of care, work and love. I hope that the Brazilian audience will be able to see themselves on the screen because this is a very honest portrait of our culture.
Samba Ladies screens at TIFF Bell Lightbox on Sunday, November 30th _ 3:45pm.
Buy tickets for Samba Ladies here 
http://vimeo.com/109462106

Follow Sounds and Colours: Facebook / Twitter / Instagram / Mixcloud / Soundcloud / Bandcamp

Subscribe to the Sounds and Colours Newsletter for regular updates, news and competitions bringing the best of Latin American culture direct to your Inbox.
Share: