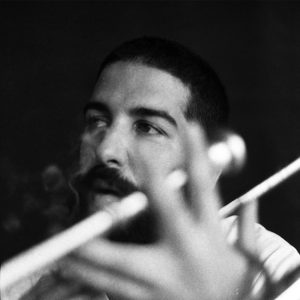 Review
Antonio Neves – A Pegada Agora é Essa
It's rare to find an album starring the trombone: the names Jay Jay Johnson, Trombone Shorty, Willie Colón come to mind… and then you're scratching around for more. So let's hear it for this young trombonist from Rio, Antonio Neves, who started his musical career as a drummer before turning to brass. Indeed, he also occupies the drum stool on this, his second album, and his first for Far Out, which comes three years after his debut, PA7. It's a rich mix of the traditional ("Summertime", for example, is given a lovely lazy treatment with an irreverent, slurred vocal that revitalises this oldest of old chestnuts) and the kind of modern urban chic heard on the album's opener, "Simba", full of angular and disconcerting carioca funk rhythms and scattergun playing, as if Cecil Taylor and band had strayed into a favela. Neves speaks of giving freedom of expression to his regular and invited musicians to create "a space for inventions, purges, delusions, laughter. The idea was to bring the freedom of jazz crossed by Brazilian rhythms". If that rings avant-garde alarm bells, rest assured: "Simba" is the briefest of challenges to delicate musical sensibilities.
It's the assortment of wonderful, playful rhythms that makes this album such a delight, such a stand-out from standard jazz fare. The title track and first single, for instance, are a restless kaleidoscope of rhythms and sounds, full of cuica whoops and vocal exhortations, driven along by a staccato guitar riff and incessant percussion. Anyone who remembers fondly Virginia Rodrigues' Sol Negro will recognise Dorival Caymmi's "Noite de Temporal" as the haunting melody emerges from the candomblé rhythms, with Alice Caymmi doing full justice to the vocal. The lazier, luxurious "Luz Negra" features another emerging talent in Ana Frango Elétrico, whose alto voice harmonises nicely with the rich baritone of Neves' trombone.
The genesis of the album involved a wish-list drawn up by the trombonist of other Rio-based artists he admired, two of whom make their marks on the second side's first two numbers: bandolinist Hamilton de Holanda on the atmospheric "Forte Apache", coloured by some especially resonant bass clarinet; and saxophonist, Léo Gandelman (his own Vip Vop also appeared on Far Out), whose cultivated alto sax holds sway on the lovely "Lamento de Um Perplexo". Neves comes from a musical family, and his father Eduardo's flute is the dominant voice on the final number, "Jongo No Feudo".
A Pegada Agora é Essa (The Sway Now) is a striking, richly varied album of modern urban jazz. It's both technically expert and rhythmically exuberant. Like New Orleans jazz, it seems more suited to the outdoors than a subterranean club, coming on as it does like a gaudy float in a carnival parade. A fabulous creation!
A Pegada Agora é Essa is out now on Far Out Recordings
Read our interview with Antonio Neves

Follow Sounds and Colours: Facebook / Twitter / Instagram / Mixcloud / Soundcloud / Bandcamp

Subscribe to the Sounds and Colours Newsletter for regular updates, news and competitions bringing the best of Latin American culture direct to your Inbox.
Share: