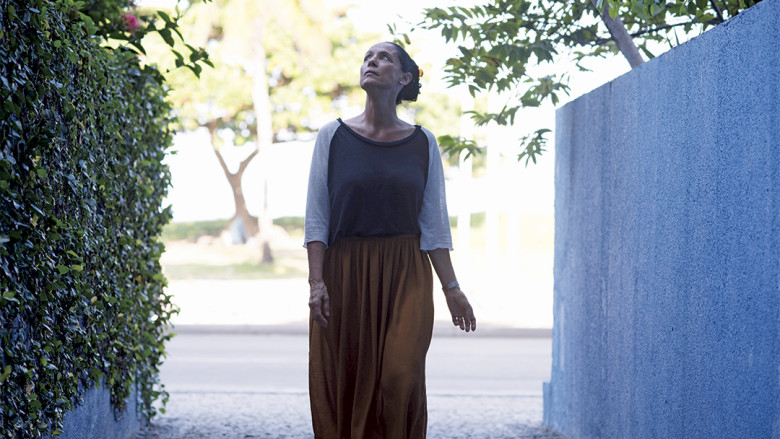 Aquarius – A Personal Reflection on Brazil's Film of the Year
22 December, 2017
Not in recent times has a Brazilian film, or any film for that matter, managed to communicate to me on such a personal level. All of my Brazil is here, with the intricacies of dealing with the classes, from the hideously treated underclass, who clean and serve, to the everyday bureaucracy strengthened by the cronyism of the elite class who steamroller through life in globalised bliss. The overriding theme in this film is the horizontal and the vertical, not only in the literal buildings that are the crux of the plot but in the human relationships presented.
Aquarius was written and directed by Kleber Mendonça Filho, whose first film O Som Ao Redor (Neighbouring Sounds) in 2016 was a clear indicator of what he was capable of, and, just like Aquarius, is set in Recife, telling the tale of a rich sugar baron turned property owner getting his comeuppance. In Aquarius property speculation rears its ugly head yet again, but it is just one of the elements that affects Sonia Braga's character, Clara, as we experience a slice of her life.
The opening scene, set in 1980 on the beach as the young Carla plays her friends "Another One Bites the Dust" by Queen on the car cassette player, reminded me just how massive Queen were for this generation in Brazil. They were the headliners for Rock in Rio, the first major international rock festival in Brazil, a moment when Brazil felt it was finally part of the global rock scene, and with this came unprecedented exposure for Queen. They were universally loved in Brazil more than anywhere and I recall first arriving in Brazil at the tail-end of the 90s and my wife's friends asking me if I liked the greatest rock band ever: Queen, and looking in disbelief when I replied that I was more of a Velvets/Bowie/Iggy type.
Sonia Braga, who was previously more renowned for her soap opera and television work, gives an absolutely barnstorming performance, completely taking the Brazilian audience by surprise. We stand behind her supporting her defiance against the privileged property developer in a key moment – "Você não tem carácter!".
She is a three dimensional character, living in a sisterly relationship with her maid, yet unaware of her life due to her arrogance. The film skilfully demonstrates how (even left-leaning) Brazilians live intimately with their servants and maids and yet are willfully ignorant of their lives, or even the fact that they have lives outside of their servitude. And yet our heroine is no villain, unlike the upper-middle class family portrayed in Que Horas Ela Volta? (Second Mother), who demonstrate all the clichéd elements of the corrupt elite: superficial career mother, scoundrel father and spoiled son, she is a real person, full of contradictions just like ourselves, flirting with the lifeguard (excellent Pernambucano actor Irandhir Santos), calling up an escort for sex, dealing with spoiled children and even playing the odd shitty record.
The deliberately vague document that saves Carla at the end (if we can call it an end) of the film encapsulates the decrepit bureaucracy that keeps Brazil afloat, a bureaucracy that only serves those that know how to weave their way through this archaic system, which was set up long ago just to create jobs for the courtiers and their families. Even today a notary business can only be passed down from family to family. When it comes to bureaucracy, Brazil is not for beginners.
Dona Clara is a character for our times, cancer survivor, music lover, thinker, and Aquarius is a film for our times, personal and intensely political.

Follow Sounds and Colours: Facebook / Twitter / Instagram / Mixcloud / Soundcloud / Bandcamp

Subscribe to the Sounds and Colours Newsletter for regular updates, news and competitions bringing the best of Latin American culture direct to your Inbox.
Share: