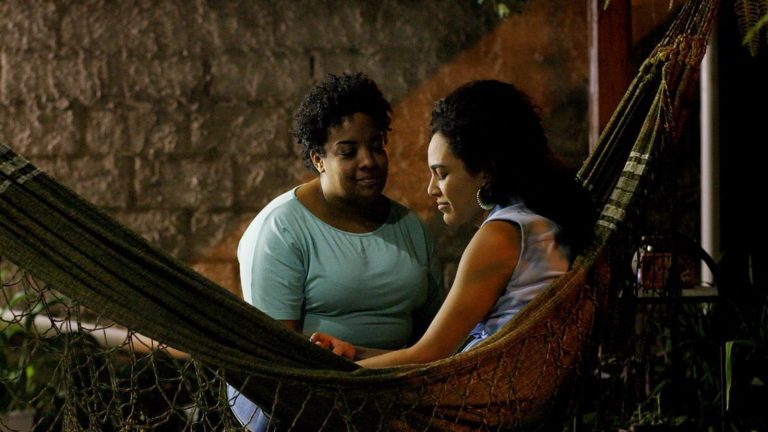 Black Brazilian Cinema: Directors and Actors to Watch
04 August, 2020
In an interview with Filmmaker Magazine, the L.A. Rebellion director, Billy Woodberry (of Bless Their Little Hearts, 1983), stressed how important it was for him to be among the young Black students enlisting, for the first time, in film studies at UCLA (University of California, Los Angeles). It was a cultural, consciousness shift. Something similar has recently happened in Brazil. Black Brazilians having more access to education and the means to make cinema, as well as film departments reconsidering their Eurocentric focus, were recurring themes when I spoke to directors at the 2019 Film Festival of Rotterdam, which held a showcase of Black Brazilian film. In this sense, one can speak of a new creative Black Brazilian generation being forged. A generation that also tragically now faces the backlash of its ultra-right government.
There are a number of films by Black Brazilian directors currently available to watch online. Gabriel Martins is a bold, young director and Heart of the World (2019), co-directed with Maurílio Martins, is essential viewing. This weird western-cum-thriller, which currently streams on the Cinema Tropical platform, tells the story of a Black woman entrepreneur, Selma (Grace Passô), who, in the process of running a photo studio for schoolchildren, stumbles on an opportunity for a highly profitable heist at a guarded luxury condo. The film's co-directors have mighty fun setting up the audacious crime plot, including Selma's superior precision and logistical thinking, which clashes, at times comically, with the rest of her team. In the Heart of the World is not only powered by narrative bravado and a love of genre movies, but also by Passô's talent. A playwright and director in her own right, Passô portrays Selma as a shrewd, ironic woman, who is tough as nails. There's so much to cherish here: from vibrant secondary roles (particularly Leo Pyrata as Marcos and Kelly Crifer as Anna, both Selma's sidekicks) to the loving glimpse that the directors give us of the peripheral neighbourhoods outside their city, Belo Horizonte, brimming with a sense of solidarity and invention.
Another talented Black Brazilian director who has broken through recently is Everlane Morães, whose short film Pattaki (2018), played at this year's Sundance Film Festival. Morães, who studied film in Cuba, gorgeously weaves images connected to Yemaya, Yoruba goddess of the sea, in a mysterious, dreamy fiction, where water drips from the ceiling, and slowly invades the protagonists' imaginations. Though Pattaki isn't currently available to stream, Morães spoke about her work in this interview.
There are also streaming options by non-Black directors, whose movies centre on the lives of Black Brazilians. In Adirley Quierós' Once There Was Brasilia (2017, available on MUBI), the dispossessed inhabitants of Ceilândia, a satellite city outside Brasilia where Quierós lives and where he's often set his films, are paid a visit by an inter-galactic traveller, WA4 (Wellington Abreu). With his guidance, they train for a rebellion against their racist, heavily-militarised, oppressive policing regime. This part of Once There Was Brasilia, with its vision of Black people organising to uproot the violence inherent in policing and in racist policies, reads like a prophetic prelude to a worldwide Black Lives Matter movement. Quierós' evocative, dark, dystopian staging, and the cinematic presence of Abreu and also particularly of Andreia Vieira, who plays Andreia, one of the Black rebels, make this quietly feverish sci-fi movie an important watch.
Among Black Brazilian actors whose incredible skills are shaping the future of Brazil's national cinema is Isabél Zuaa, whose taciturn, potent performance makes her the focal force in the film Good Manners (2018, available on MUBI), by Juliana Rojas and Marco Dutra. Zuaa plays Clara, a Black nanny, who arrives to help a lonely, alienated white socialite, Ana (Marjorie Estiano), through her pregnancy and birth. Rojas and Dutra show the cutting differences in how the white Ana and the Black Clara view Clara's work contract, particularly Ana's unjust, lackadaisical assumption that Clara, hired as a nanny, will also pretty much do any and all domestic chores (an echo of a similar motif lies at the core of Ousmane Sambène's iconic Senegalese film Black Girl, 1966, on The Criterion Channel). The scene evokes Black women being treated unequally, cruelly, in domestic work in Brazil (most recently, domestic workers were denied government protection during the pandemic, as "essential workers" in mostly white households). In Good Manners, social critique soon gives way to a more boisterous take: a fully-fledged romance between the two women, and a witty horror tale, in which Ana gives birth to a mysterious beast. The Brazilian film curator Heitor Augusto recently noted that the image of Clara as a surrogate mother closely echoes Black Brazilian women's unpaid forced labour during slavery, as wet-nurses to white children. In this sense, while Good Manners hints at social critique and at solidarity, Augusto raises valuable questions about it also replicating images of violence against Black Brazilians (a part of a larger cultural debate that has been reverberating in Brazil these past few years).
For a heartbreaking yet buoyant story centred on a young Black Brazilian protagonist, it's worth dipping into the short film, Orphan (2018), by Carolina Mankiewicz, which currently streams on MUBI in the US and select territories, in the New Brazilian Cinema programme. The short's force is almost entirely thanks to the gorgeous performance by Kauan Alvarenga, who plays Jonathas, a young Black adolescent living in a children's home. Jonathas is adopted by a conservative, religious, multi-racial couple, whose repressive views clash with the boy's open homosexuality. Alvarenga's real-life story of suffering racist bullying in school made news in Brazil in 2015, when he made a video to decry the abuse. Now in his fictional creation, Alvarenga shines as a resilient, boisterous Black boy who finds support in his peers and who does not let others define him.
Where to Watch
In the Heart of the World is available to stream on Cinema Tropical.
Once There Was Brasilia, Good Manners and Orphan are available to stream on MUBI (Orphan is currently available in the USA and will be available in the UK from August 10th 2020).
Pattaki is not currently available to stream. You can watch a short video about the director here:

Follow Sounds and Colours: Facebook / Twitter / Instagram / Mixcloud / Soundcloud / Bandcamp

Subscribe to the Sounds and Colours Newsletter for regular updates, news and competitions bringing the best of Latin American culture direct to your Inbox.
Share: