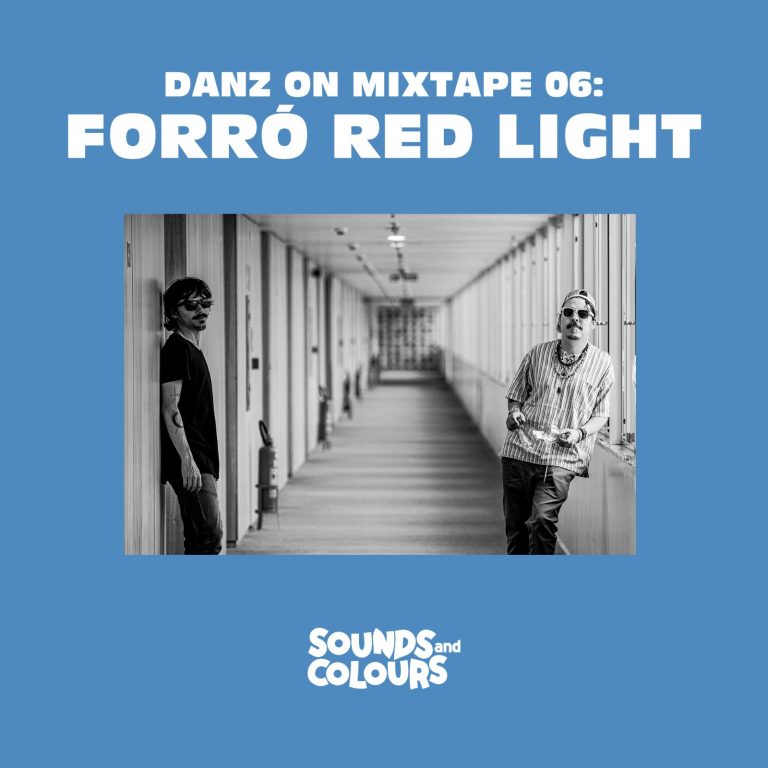 DANZ ON 06: Forró RED Light (Live)
13 November, 2020
Geninho Nacanoa and Ramiro Galas are two of Brazil's most innovative producers. Championed by Brazilian labels and tastemakers such as Gop Tun and Kafundó Records, the duo have made considerable impact on both Brazil's music heritage and contemporary sonic landscape with their electronic interpretation of the traditional Northeastern dance-music forró. Nacanoa and Galas are, in turn, researchers, producers, live musicians and DJs, resurrecting forró, xote and frevo classics, and updating them for contemporary club culture content where Brazilian tradition sits side-by-side modern house, trance, downtempo and techno. With a colossal set-up, the pair's live performances are enthralling. They compose and remix in real-time, overlaying percussion, triggering loops and blending in samples. And, for a Sounds & Colours first, we're thrilled to have them sit in for a live-produced Danz On Mixtape.
"This pandemic context unfortunately separated us from what we like best: a good party full of people. But while we can't party, we decided to record a live performance with some remixes and tracks from Forró RED Light. In this live, we go from Baião to Reggaeton, Frevo, Xote, and we also show a lot that hasn't been released yet and we're showing it for the first time."
Tracklisting
Forró Red Light & Chinelo de Couro – Adeus Menininha
Bike – Montanha Sagrada (Forró Red Light Remix)
Renata Rosa – Manto dos Sonhos (Forró Red Light Remix)
Tom Zé – Defeito 14: Xique xique (Forró Red Light Remix)
Alceu Valença – Bobo da Corte (Forró Red Light Remix)
Zé Cafofinho – Depois eu penso (Forró Red Light Remix)
Forró Red Light – Baião Zap
Zé Ramalho – Banquete de Signos (Forró Red Light Remix)
Uakti – Forró de Iarra (Forró Red Light Remix)
Hermeto Pascoal – Caminho do Sol (Forró Red Light Remix) Virgínia Rodrigues – Ilê é Impar/Depois que o Ilê Passar (Forró Red Light Remix)
Luiz Gonzaga – Sala de Reboco (Forró Red Light Remix)
Forró Red Light & Mãe da Lua – Oh! Ganesha
This mixtape series takes its name from 'Danzon (Dance On)' – an album by celebrated Cuban trumpeter, Arturo Sandoval. The album's title plays on the name of Cuba's national dance: the danzón, introducing its English homonym and punning on the fact that native Latin American music types are loved on dance floors worldwide. For this mix series, expert dance floor-fillers from Latin America and beyond will be serving Latinx killers so that we can dance on worldwide.

Follow Sounds and Colours: Facebook / Twitter / Instagram / Mixcloud / Soundcloud / Bandcamp

Subscribe to the Sounds and Colours Newsletter for regular updates, news and competitions bringing the best of Latin American culture direct to your Inbox.
Share: