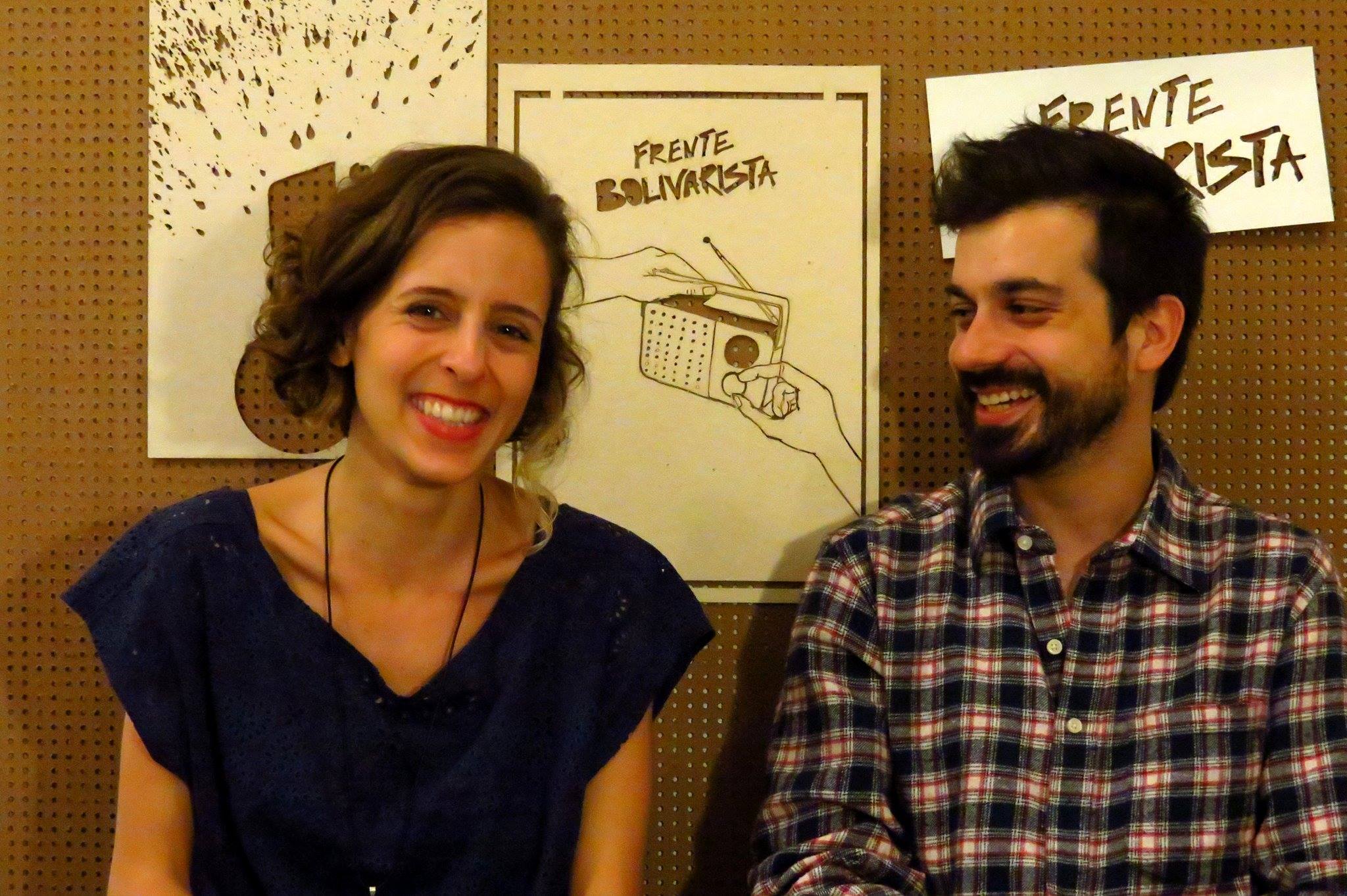 Digging Regional Sounds: An Interview with Frente Bolivarista's Daniel Lucas
15 April, 2015
When Frente Bolivarista entered the global scene earlier this year they instantly got our attention. Their first release, Vol. 1, contained not just Spanish-speaking or Portuguese-speaking music from around Latin America but a glorious mixture of the two. As this collective Latin American identity is one of our own missions we couldn't help but give them instant plaudits. Add on top of that the fact that the music itself was sublime, featuring incredibly diverse artists such as Chico Correa, Romperayo, Psilosamples, SidiRum, Leo Justi and El Búho, and offering glorious proof of the quality of electronic music being made in South America right now, and we were sure we had found some like-minded souls.
Now, after releasing their second compilation, Vol. 2, as well as a number of exclusive edits, we sat down with one of the founders Daniel Lucas to discuss why they started Frente Bolivarista, why it's more than just a record label and the search for a pan-Latin American identity.
Who or what is Frente Bolivarista?
Frente Bolivarista is currently Daniel Lucas and Laura Lago. We are a label from Rio de Janeiro that enjoys digging regional sounds from the entire American continent and its surroundings. On our first two compilations, Frente explored the vast and rich amount of timbres and new styles of this region on more than 30 exclusive songs.
What inspired you to start putting together the Frente Bolivarista compilations?
I believe the inspiration came from a personal disquietude regarding Brazil's lack of cultural involvement with neighbouring countries. In my opinion the exchange between my country and the other Latin nations around us could be extremely valuable to foster this fresh and modern scene in the region.
What would you say is the common thread that connects all of the artists on your compilations?
All artists share an interest in exploring their local culture or discovering other native folklore from the American continent. The artists are totally free to produce different styles. Our curatorship was to seek a diversity of styles and timbres. We have pre-Hispanic sounds, Nariñense campesina, Indian chants, funk carioca, Colombian cumbia, baião, xote, carimbó and many other rhythms from the continent involved with our concept.
Listen to Frente Bolivarista Vol. 1:

Why do you think there are so few compilations that feature Brazilian artists alongside artists from the Spanish-speaking countries of Latin America? Do you think this situation is changing?
I guess there are just a few labels that feature Brazilian artists sharing albums with 'hermanos', however lately this has been changing. The Brazilian electronic music scene has been mainly influenced by American and European house music and I suppose this is probably the reason why there wasn't much regional and local research/inspiration.
Honestly, I want to go further and explore the native and afro-Latin culture as well. Frente Bolivarista is actually much more interested in timbres than styles. Finally, we don't release only Latin Americans but also artists from other countries such as South Korea, Sweden, USA, Netherlands and Germany.
The name 'Frente Bolivarista' has a number of connotations relating to social issues, identity and politics. Aside from releasing great music do you have any other aims with the project?
Yes, the label is still fresh so we're looking forward to try out some interesting fronts. However, despite the experimentations, our current focus is to structure the label for physical releases. We have great plans and we're running against time to materialize them. We strongly support street art and I guess this could be another good way to tie Latin culture together as well. Laura is handcrafting some stencils and we'll test it in Rio de Janeiro.
Listen to Frente Bolivarista Vol. 2:

When you think about a pan-Latin American identity are there any stories that spring to mind that either show how there is a strong connection between Brazil and the other countries or that highlights how frustrating this relationship can be?
No. In fact, that's what puzzles me so much. This lack of stories regarding a strong cultural connection between Southern Brazil with other countries challenges me to find new horizons for this approach. I believe this relation would be immense especially if we dig deeper, even before the settlers arrived in our lands. In the Amazon region, for instance, the forest is sprawled in Brazil, Peru, Colombia, Venezuela, Ecuador, Bolivia, Guyana, Suriname and French Guiana. So, I'm sure there are many of stories that show the strong connections with those neighbours.
Can you tell us a little about your own project, Pigmalião? What characterises your sound? What are your plans?
Pigmalião is my new musical solo project and its main focus concerns world regional soundscapes. I do think that the mix of organic and synthetic timbres could open the doors for new musical perceptions and interpretations. In the near future, Pigmalião will release one album and also a few tracks on compilations.
Finally, what can we expect from Frente Bolivarista in the future?
Frente Bolivarista is getting structured for physical releases. Also we're expecting to host some artists here in Brazil, starting with SidiRum and Barda. They are also our next release. You can expect good music coming soon.
More from Frente Bolivarista:
frentebolivarista.bandcamp.com
soundcloud.com/frentebolivarista
facebook.com/frentebolivarista

Follow Sounds and Colours: Facebook / Twitter / Instagram / Mixcloud / Soundcloud / Bandcamp

Subscribe to the Sounds and Colours Newsletter for regular updates, news and competitions bringing the best of Latin American culture direct to your Inbox.
Share: