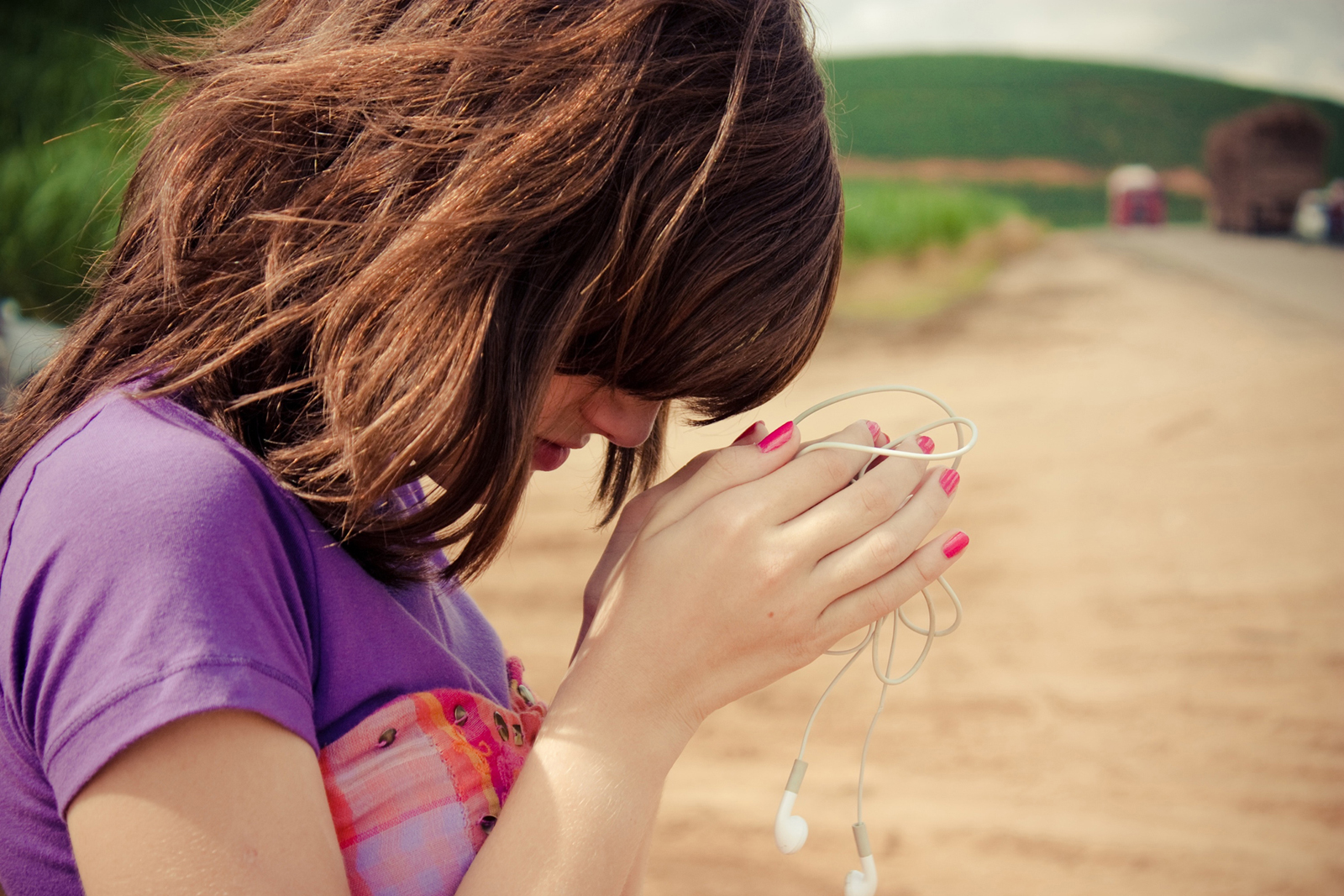 Eles Voltam (They'll Come Back)
21 November, 2013
Eles Voltam (They'll Come Back), written and directed by Marcelo Lordello, is an interesting development on the theme of spoilt, irritating adolescents. An argument in a car between a brother and sister – the stock of many a family outing – takes on an altogether deeper meaning when Cris (Maria Luiza Tavares) and Peu (Geórgio Kokkosi) are summarily dumped on the roadside. With just themselves and the subject of their argument – the iPod – to keep them company, they wait for contrition to set in and their parents to return. They don't.
The kindness of strangers
Peu leaves Cris to go to a distant petrol station. Cris waits for him to return. He doesn't. The fair skinned Cris is passed by a local mixed race boy on a bicycle who tries to engage her in conversation. Cris is guarded. The following day, after a night out in the cold and without the company of Peu, Cris is somewhat forlorn. The same boy, Ciro (Claudio Marinho), comes by again and this time persuades her to go back to his home, a squatter camp, where he lives with his mother (Gercina Maria da Costa) and his sister Elayne de Moura (Elayne).
Reversal of fortune
In a world of haves and have nots, the pecking order is prescribed. In Recife, Pernambuco in Brazil's impoverished north-east, social demarcation lines tend to reflect skin tone and wealth. It is the whites who pose the questions and control the narrative. In this film the roles are reversed. Cris has first to rely on the mixed race family of Ciro, Elayne and their mother, and then later on Fátima (Mauricéia Conceição) and her daughter, Jennifer (Jéssica Gomes de Brito); blacks who eke out a precarious living selling cassava, beans and corn in the market and cleaning beach-side villas for people like Cris' parents (a lawyer and shop owner, respectively).
The dawning of reality
The film is necessarily slow moving and if Cris is more stoic than would likely be the case with a normal cosseted pre-teen, it doesn't detract from the mix. You might say that she is remarkably sanguine about her fate, especially the repeated failure to make contact with her parents. Even when she joins Fátima and Jennifer on a trip to clean the villas, there is no sense of distress or alarm, except for the usual resistance the self-indulgent exhibit when asked to so something for somebody else.
Cris then leaves to look for Fátima and Jennifer and finds Pri (Irma Brown), a student neighbour of her parents, who's doing a little surreptitious R&R with a sometime black lover in the pool on the pretext of studying for a masters degree. Cris shows more interest in exploring this relationship than finding out what's kept her parents from finding her.
Us and them
Without being too heavy handed the film deftly introduces not only Cris to the real world but the audience too. The ever-present social undertow is delivered with a light touch.
Via Pri, Cris is reunited with her aunt (Teresa Costa Rêgo) and uncle (Germano Haiut) and all is revealed. Even the talismanic iPod (that modern-day proxy for the youthful and hermetically sealed) becomes an irrelevant substitute when real life impinges.
When Cris's uncle remarks enthusiastically on a TV item about the eviction of landless squatters from an abandoned fruit farm owned by a major corporation, she says: "If the TV showed where they live, you wouldn't say that." Cris has come of age and her eyes and ears, formerly affixed on solipsistic considerations, are now wide open. Maria Luiza Tavares is good in the title role and is well complemented by Ivo Lopes Araújo's cinematography, some great work from the sound team and the music of Caçapa.
Eles Voltam will be screening at the 4th UK Portuguese Film Festival of London, taking place between 27th November and 8th December 2013. More details at utopiafestival.org.uk

Follow Sounds and Colours: Facebook / Twitter / Instagram / Mixcloud / Soundcloud / Bandcamp

Subscribe to the Sounds and Colours Newsletter for regular updates, news and competitions bringing the best of Latin American culture direct to your Inbox.
Share: