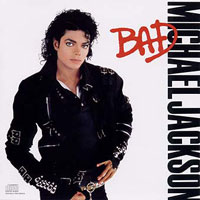 Five Records that Changed My Life — Luísa Maita
05 September, 2010
We have been a little bit smitten with Luísa Maita since she released her debut album Lero-Lero in June this year. Full of original compositions with a smoky, laidback, samba vibe it is more than apparent that we're going to be hearing a lot more from this lady. Her songs, such as "Alento", "Aí Vem Ele" and "Lero-Lero" have been the soundtrack to our summer so far. We just can't wait for more. But while we are waiting, we thought it might be a good idea to find out some of the records that have had a big impact on Luísa, and contributed to her making the music that she does. Thankfully she was kind enough to give us a reply, and so here are five of the records that made a difference: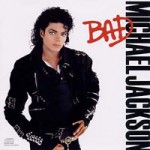 Michael Jackson – Bad
Michael Jackson is one of the main references I have for musical energy and expressiveness. His sound has such a strong energy that can really transform any environment. I try to bring a little of that transformative energy to music. Whenever I hear the albums I am amazed at the consistency he brings to the performance. Full commitment of purpose every time he sings or dances. I have this striking memory of leaving a shopping mall in São Paulo a very happy five year old having just picked up a copy of his CD Bad.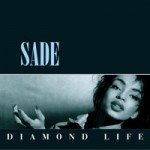 Sade – Diamond Life
I listened to Sade a lot in my teenage years. Diamond Life is the one I listened to the most. Sade can create a musical atmosphere that is so personal, her voice is full of emotion. The feeling is very introspective and reflective. Some of the grooves on my album are inspired by her music and I've also taken inspiration from her intimate feeling and warm atmosphere. In my own introspective moments she is the best thing to listen to. I still listen to her now.
Billie Holiday – Lady in Satin
Billie Hoiday was introduced to by my father and became an artist of huge importance and influence. Here in Brazil, we have singers like Elis Regina and Nana Caymmi whom I also like very much. All of these singers have incredible control of the emotional side of the voice and interpretation. My father played Billie Holiday for me when I was young saying that she had the most unaffected voice and clearest honesty in the delivery of a song he had ever heard. If anything of her comes out in my music I'm very lucky!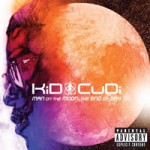 Kid Cudi – Man on the Moon
The song "Day 'n' Night" is an example of what I like: the truth in what they say lyrically and pure simplicity of the arrangement. I can identify a lot with this sound, more than other hip-hop artists.
I watched the clip "Day 'n' Night" here in Brazil and at the time I liked it so much, I was always on the computer, going on the internet and showing it to everyone here. I'm a big fan!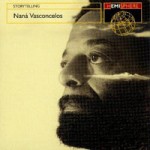 Nana Vasconcelos – Contando Estórias (Storytelling)
Contando Estórias is one of the most fundamental albums to my musical development! Lero-Lero is greatly influenced by Nana: the songs "Alivio" and "Um Vento Bom" for example, have a lot to do with my love and respect for his music. I think his sound captures my feelings for being close to the natural world and the mystery that it holds…
For a taste of Luísa Maita check out this video of "Lero-Lero":

More info:
Official Site
Luísa Maita at Cumbancha

Follow Sounds and Colours: Facebook / Twitter / Instagram / Mixcloud / Soundcloud / Bandcamp

Subscribe to the Sounds and Colours Newsletter for regular updates, news and competitions bringing the best of Latin American culture direct to your Inbox.
Share: