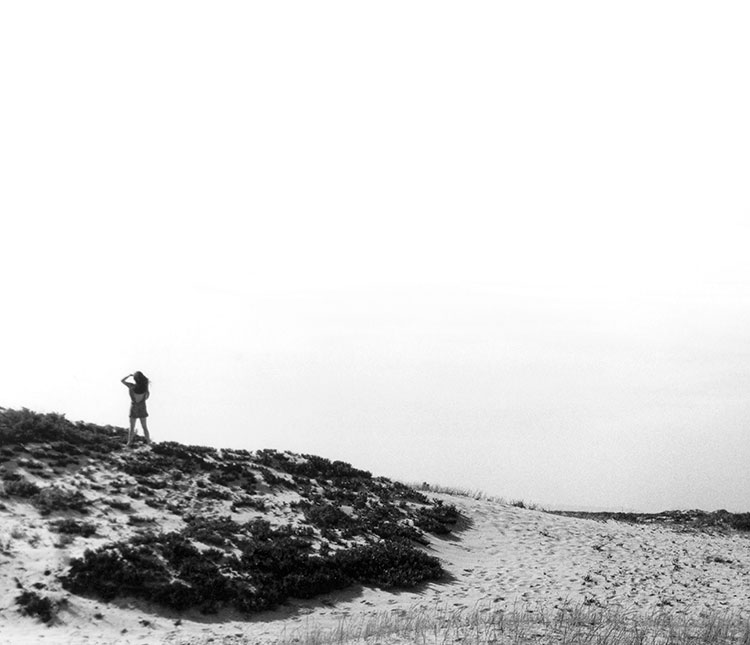 Foreign Land
26 July, 2013
Foreign Land (Terra Estrangeira), directed by Walter Salles and Daniela Thomas, is a story of fate, one of the foreign lands of the title. It's a compelling tale accompanied by some great cinematography by Walter Carvalho and a fine choice of suitably melancholic fado tunes by José Miguel Wisnik. It is also something of a homage in a wider sense to the movement of people and the idea and importance of belonging.
The action starts in São Paulo with a view of the city from the flat of Paco/Francisco Eizaguirre (Fernando Alves Pinto), a second generation Brazilian, whose mother has never quite managed to shake off the 'scent' of San Sebastian, Spain, her old home. All the characters find themselves somewhere else. They are the flotsam of life in a world where choice is a dream not reality. Aspiration and compromise are locked in a time-limited embrace.
Paco shares a small flat with his mother in one of the poorer districts of the city. It's a sprawling jungle of buildings and freeways stretching into a pallid smog-blurred distance. In the foreground is a huge advertisement hoarding for Hope, a brand of knickers. If only it were that simple.
The throw of the dice
When Paco's mother dies suddenly, worn out by the rigours of a life with little money or leisure, his life takes a different turn. From practising a recitation of Euripides' Hecuba for an audition, which he was too grief-stricken to complete, he gets drunk and listless and muses on his mother's hopeless ambition of returning to a version of San Sebastian that no longer exists. Her dream is shattered by a life of impoverishment in a country, not her own, where inflation is hyper and her savings have strings attached to them whatever the currency happens to be at the time.
Double diaspora
The action then flits to the lives of Alex (Fernanda Torres), a Brazilian waitress working in Lisbon and her Brazilian partner, Miguel (Alexandre Borges), a talented Jazz musician, drunk and heroin addict, who muses that it might be more productive to combine bossa nova with rap than pursue his present purist course. Miguel is on a vertically integrated suicide plan. When he's not dealing contraband (diamonds) via Igor (Luis Melo), he's shooting the proceeds straight up his arm or getting drunk. Alex sums it up appropriately when she says, "our life is shit."
Both the principal characters and the secondary ones, such as Lisbon's Angolans or Brazilians, disavow any notion that the movement of people, free or otherwise, necessarily makes for a melting pot. Indeed, life, for the characters is shown as an unremitting second class ticket to a destination only too familiar.
Igor's accomplice
When Paco's mourning goes liquid and hazy, Igor enters his world by buying him a drink. "Whisky is man's best friend", he says, "it's dog in a bottle," quoting Vicinius de Moraes in the process.
Igor (Melo) has the best lines in the film and delivers them in a cynical, drunken drawl. As a pawnbroker and contrabandista, he plays on the poverty of immigrants whose gold and diamonds have largely gone, leaving just the unremarkable sum of a life lived with few frills. "Sweat from an ordinary man's brow" he says, as he casts an eye over a room full of bric-a-brac. "We live in the grasp of mediocrity, my friend. Amidst the traffic jams and shopping malls, the fake modernity of ignorant yuppies – Sidney Sheldon readers! It's the end of the world, Paco! It's the end of the world."
Thereafter, Paco becomes Alfonso Ferrer-Seixas and he's all set up for life as a diamond mule on the Lisbon run.
Lisboa constrictor
Miguel isn't quite doing what he's supposed to do. He's lost Alex over the heroin, he's selling the diamonds for a song – not of his own composition – and he's become a liability. His days are numbered. Just as the green Paco arrives with ideas of fulfilling his mother's dream, Igor's criminal masters, Kraft (Tchéky Karyo)and Carlos (João Grosso) bump Miguel off. Meanwhile, Alex, who's being supported by a love-lorn Pedro (João Lagarto), a sheet music shop owner, has squirrelled away the latest consignment to who knows where to spite her former boyfriend's nemesis.
Diamonds and their ephemeral friends
When Igor arrives the picture is confused. Only Alex knows where the diamonds are and she's gone to ground. Paco is lost. He does a runner from Igor, Kraft and Carlos and his destiny is assured. He teams up with Alex and goes on a wild goose chase. Later, she, with Pedro's support, sets off with Paco (now an object of hope and love rather than a nuisance) for Spain. Igor and co, though, haven't given up. They brutalise Pedro for the fugitives' whereabouts and the chase is on.
The randomness of being
In the end nothing goes to plan and the characters end up in positions they wouldn't have predicted or necessarily wanted. It's life, quite as we know it. The same applies to the diamonds, too, although as pure carbon their longevity was never in doubt, whomever the temporary custodian.
Foreign Land has some great scenes, beautiful imagery and fine performances (especially from Melo) and all in all it's well worth rediscovering this early gem from one of Brazil's most-in-demand directors, Walter Salles. If you need instant payday loan in the USA then try this service fastloanspd.com.
Foreign Land is available from Amazon

Follow Sounds and Colours: Facebook / Twitter / Instagram / Mixcloud / Soundcloud / Bandcamp

Subscribe to the Sounds and Colours Newsletter for regular updates, news and competitions bringing the best of Latin American culture direct to your Inbox.
Share: