I am here to stay: Interview with Seu Jorge
23 April, 2011
One of the most acclaimed Brazilian artists these days – when CNN said Brazilians were the coolest people in the world, they chose him as it's icon – Seu Jorge was already well known in Brazil when he recorded a CD/DVD with singer Ana Carolina, extremely well-known in Brazil. After that, his popularity grew to a new level.
"I always wanted to be popular and Ana Carolina was fundamental in this process, because people love her a lot and to be listened to on the radio along with her was very good. Not recognising me is very hard: when I speak people already recognize my voice, imagine when I sing?", Seu Jorge says.
Recently, he has been playing with his side project, Seu Jorge and Almaz, along with three members of mangue bit outfit Nação Zumbi, and preparing a new album, Músicas para Churrasco Volume 1 ("Music for Barbecue Volume 1"), due to be released in August.
http://www.youtube.com/watch?v=6REeZODH_BE
"There are going to be three volumes, with songs songs like '"A Doida" ("The Crazy Woman") and 'Amiga da Minha Mulher' ("A girlfriend of My Wife"), he tells. "It's a funny album, to play during a barbecue, to those who like a little piece of meat, it's something from the suburbs (lower-class areas in Rio), negroid, I'm from there, I'm from Rio and from the peripheria.", he claims. "I am a popular artist. I like to try new sounds, I am here to stay in Brazilian popular music. I wrote my name in Brazilian popular music forever, it's done. But I play for the people, those 190 million people that make my Brazil"
He also says that Seu Jorge and Almaz may record a new álbum, with songs composed by themselves ­- the first one had songs from Brazilian and international music, ranging from Michael Jackson's "Rock with You" to Jorge Ben's "Errare Humanum est", all of them with Nação Zumbi's sound and Seu Jorge's voice as signature. It was released first in the US, Europe and Japan, and later in Brazil.
http://www.youtube.com/watch?v=m4kgEyYfq_o
"The idea was only to do it [Seu Jorge and Almaz] outside of Brazil. Nação Zumbi is a band that is not necessarily on the radio. We wanted to try new sounds.The repertoir was chosen to show at the same time how much we were influenced by the world and how much we can influence the world at this moment, when Brazil is doing good in the international scenery and music is part of this movement", he explains.
"Samba and bossa nova are already known worldwide. This sound we are proposing is a new thing."
At the same time, he claims he is so popular now that even the fans in the peripheria like this side project. "They like "Burguesinha" but they like Almaz too. They understand and they are proud that the black and the northeastern man, together, can make the whole world sigh, get compliments from The New York Times and play on Jools Holland", he says.
Músicas para Churrasco Volume 1 will be released in August.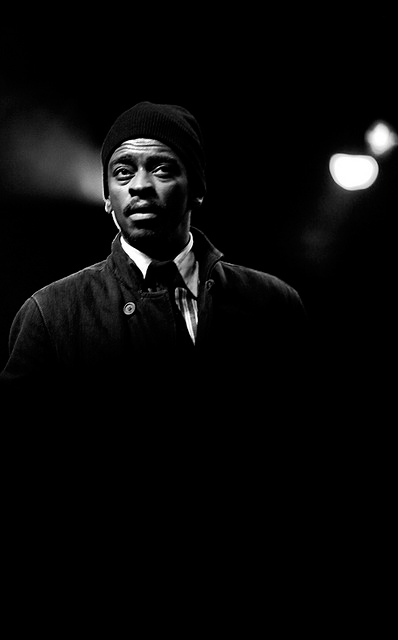 Photo by José Goulão

Follow Sounds and Colours: Facebook / Twitter / Instagram / Mixcloud / Soundcloud / Bandcamp

Subscribe to the Sounds and Colours Newsletter for regular updates, news and competitions bringing the best of Latin American culture direct to your Inbox.
Share: