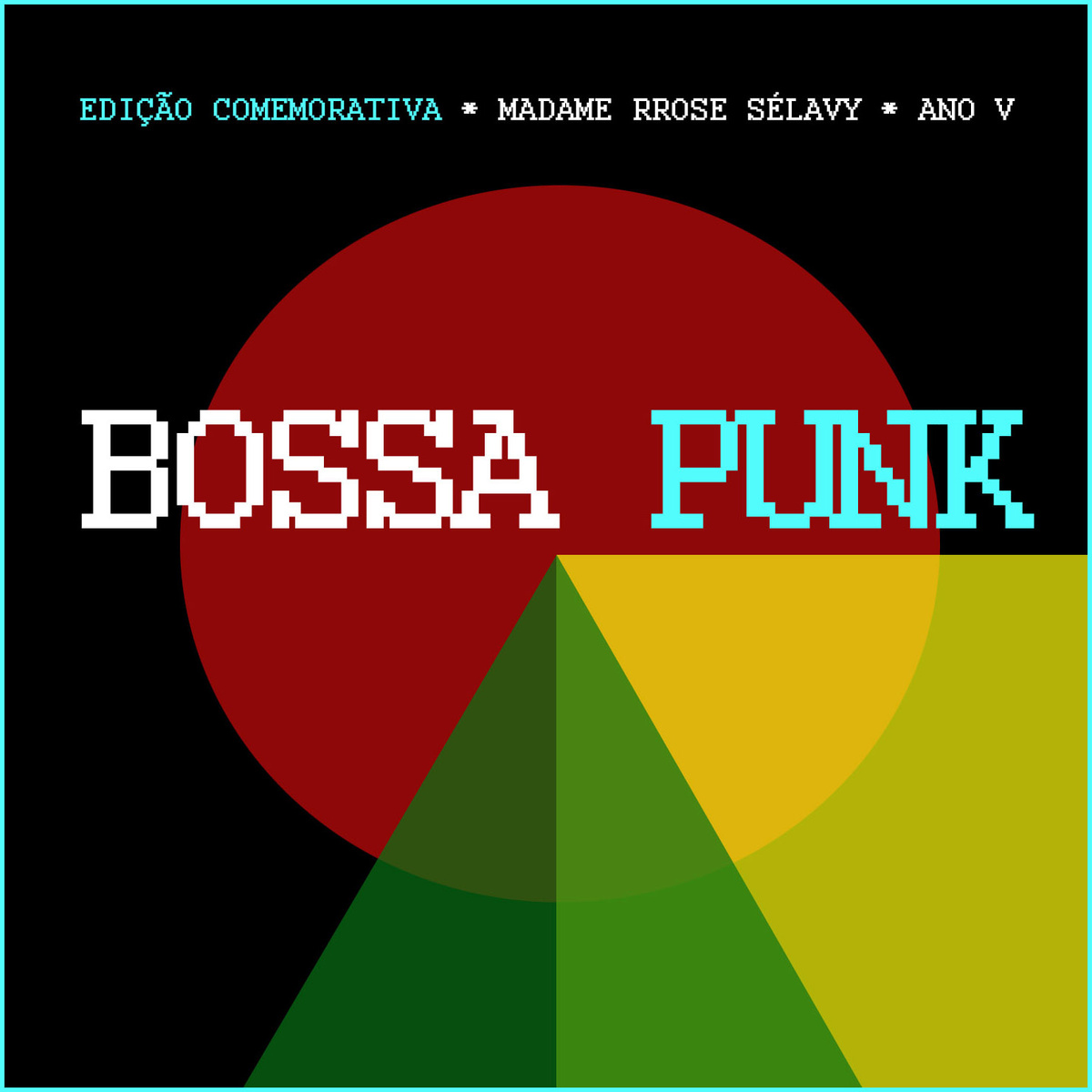 Review
Madame Rrose Sélavy – Bossa Punk
It's hard to think of a better title than Bossa Punk for this recent compilation from Madame Rrose Sélavy. It's the eighth release from this Belo Horizonte band and is the perfect bookend to the first chapter in the band's history (as well as an indication of what is to come). Over their previous releases the group fused elements of bossa nova, rock, frevo, electronica and punk to create an always-challenging, often raw, sound. For Bossa Punk they decided to strip down their songs to just guitars and vocals. The results are really quite stunning.
The most obvious comparison to make to this record is Tribalistas, the 00s supergroup featuring Arnaldo Antunes, Marisa Monte and Carlinhos Brown. One of the most striking features on that record was the way in which Arnaldo Antunes' deep, throaty voice would harmonise alongside Monte's sweeter tones, despite being octaves apart. It's a trick repeated here, though instead of Carlinhos Brown's layered percussion and rhythmic pulse behind the vocals, Madame Rrose Sélavy strip things back to just acoustic guitar and subtle bass playing. This technique lets the lyrics and melodies do the talking.
It's no surprise that Mais Um Discos chose "Só Um Beijo" for their Rolê: New Sounds of Brazil compilation. It's one of the album's major highlights, a simple guitar motif backed by glittering FX and the two vocals layered together on top. As with many great pop songs, it's the simple things that work and in this song's bare elements they hit perfection. "Bem Vindo", "Só Você Não Vê" and "Vida Açucarina" all come close to repeating the trick. It feels that after all the years of playing together the group have finally found a winning formula, languishing in the beauty of their layered vocals with languid guitar-work, and saying goodbye to the thrashing guitars and electro beats that were often prominent in their earlier albums. It means that the album can drag sometimes with so many of the songs treading the same path, hoping that the lyrics and melodies will be enough to ensure each track stands on its own. In truth, they almost have enough great melodies to pull it off. Considering there are 16 tracks this is quite some feat.
Since the group released this album at the start of 2014 they have already released another album, a live collection called Bootleg ArteSônica which sees the group return to a live band formula with electric guitar, bass and drums, indicating that this is a band that will not be sitting still for too long.
Since they began Madame Rrose Sélavy have often used "bossa" and "punk" to describe their sound. Bossa Punk is their first release to perfectly encapsulate the meaning of those two words together, the simplicity, melodicism and serenity of bossa nova with the attitude and DIY approach of punk. As an introduction to Madame Rrose Sélavy and their five years and eight albums as a band, it couldn't really be any better.
You can listen/download Bossa Punk from Bandcamp:

Follow Sounds and Colours: Facebook / Twitter / Instagram / Mixcloud / Soundcloud / Bandcamp

Subscribe to the Sounds and Colours Newsletter for regular updates, news and competitions bringing the best of Latin American culture direct to your Inbox.
Share: