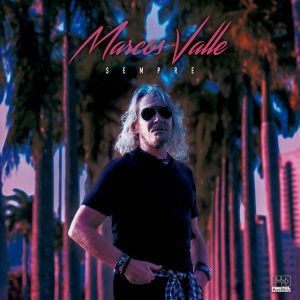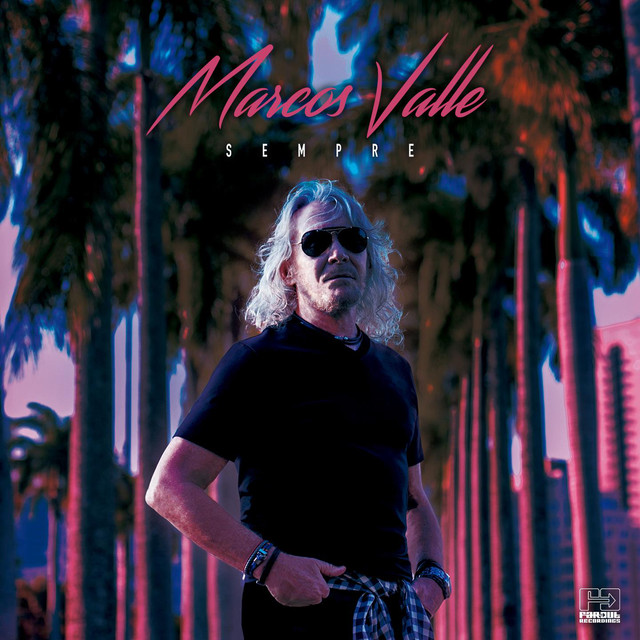 Review
Marcos Valle – Sempre
Love him or leave him, there's surely no denying that the sun-kissed beach boy from Rio has a felicitous way with a toon. Like Burt Bacharach and Paul McCartney, melody must be in his DNA. Purists might disapprove of the way that he has embraced elements of pop and synthesised sounds throughout an exceedingly long career (the new album included), but I defy anyone to resist a grin in response, say, to the mad interplanetary sounds that Azymuth's José Roberto Bertrami coaxes from the Mini-Moog in Valle's "Não Tem Nada Não" from 1973.
Longevity certainly has its place, career-wise. Back in the mid '60s he was writing songs of the quality of "Summer Samba (So Nice)" and "Os Grilos" ("Crickets Sing for Anamaria") as a key figure, along with the likes of Eumir Deodato, in the second wave of Brazil's new wave. Nova bossa or bossa nova pop, perhaps. In the years since, Valle – often with lyrics by his older brother, Paulo Sergio – has written for countless albums of his own and for soap operas, adverts and stars of the magnitude of Chicago and Sarah Vaughan. Even with a little girth and a fair bit of facial hair added to the fresh-faced youth that stares from the cover of 1966's Braziliance!, the septuagenarian manages to keep young and creatively focused.
After a hiatus of 13 years, Marcos Valle hooked up with the Far Out label in 1999 for the recently re-released Nova Bossa Nova album. The relationship culminated, artistically speaking, in 2010's Estática. Musically, it was just that and arguably the nearest thing to an out-and-out masterpiece he has recorded during his second coming. With Azymuth's bass player, Alex Malheiros, percussionista Armando Marcal and a horn section with the immaculate punch of Earth Wind & Fire's Phenix Horns all in the fold, the new album is a return to the groove-orientated aesthetic of Estática's immediate predecessors.
Anyone with fully functioning feet will find it hard to resist the majority of the 11 new tracks. Only "Distancia", built around a simple synth refrain and ethereal wordless vocals, offers much in the way of breathing space. With its blistering brass arrangement, the opening "Olha Quem Tá Chegando" starts like a Chic song and doesn't let up. The final track is an instrumental version of the second number, "Minha Romã". Both suggest a mid '70s Larry-Mizell-produced Donald Byrd feel while hinting at the classic "Estrela" from Valle's back catalogue, one of the biggest of all Brazilian disco hits. Like three quarters of the tracks here, they come in at around the six-minute mark: the 12″ single template and the ideal time to get into the groove and stay there. The classy four-minute "Vou Amahã Saber" is the album's 7″ Earth Wind & Fire single, so to speak: melodically, a cross between "September", say, and "Boogie Wonderland". Best of all, though, are the vocal and instrumental versions of the initial single, the silky, sunny "Alma", and the intoxicating nine-minute melodic funk of "Odisséia". Driven by yet another mesmeric Alex Malheiros bass line and coloured by the keyboards of Valle himself and the album's producer, Daniel Maunick, it sets up the kind of late-night groove that cannot be ignored.
Estática aside, the new album represents probably the most satisfying of all Marcos Valle's Far Out releases. It feels both retro and contemporary. The Brazilian magician has a rare ability to assimilate unloved, outmoded elements like synthesisers, disco beats and jazz-funk motifs, and refresh them as key components of his sound palette. For anyone given to dancing to indelible melodic hooks with a beatific grin, Sempre offers "all killer, no filler".
Sempre will be released by Far Out Recordings on vinyl, CD and digitally on June 28, 2019.

Follow Sounds and Colours: Facebook / Twitter / Instagram / Mixcloud / Soundcloud / Bandcamp

Subscribe to the Sounds and Colours Newsletter for regular updates, news and competitions bringing the best of Latin American culture direct to your Inbox.
Share: