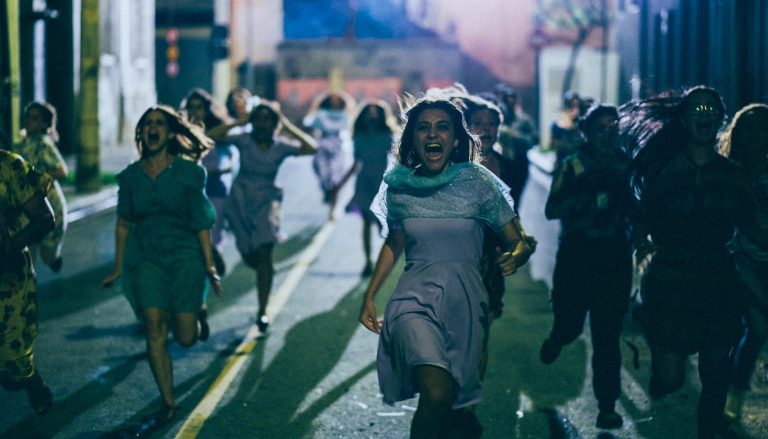 Women take to the streets in Anita Rocha da Silveira's 'Medusa'
'Medusa' Makes a Political Statement with Horror and Humour
22 November, 2021
Medusa (Medusa, Brazil 2021) is a dystopian satire of how right-wing politics in Brazil – with its extremism and patent misogyny – can affect society. Like Kleber Mendonça Filho's excellent Bacurau (2019), Anita Rocha da Silveira invigorating second feature (following the thriller Kill Me Now, 2015) is a refreshing departure from Brazilian films which frequently seem inspired by Italian neorealism in their approach to handling politically charged subjects.

The film opens with a gang of masked women attacking a young woman who they accuse of being promiscuous. These women are members of a religion – better described as a cult – that uses physical and psychological violence to repress people in an attempt to abolish temptation.

The leader of the gang is Mariana (Mari Oliveira, also previously cast in da Silveira's debut feature). Mariana is obsessed with the performer Melissa Garcia (Bruna Linzmeyer), who, according to local legend, went missing after her face was set on fire in response to her supposedly liberal attitudes. Mariana's obsession intensifies after having her own face scarred in one of the attacks she leads. She is consequently fired from her job in a plastic surgery clinic, and finding Melissa becomes her main goal.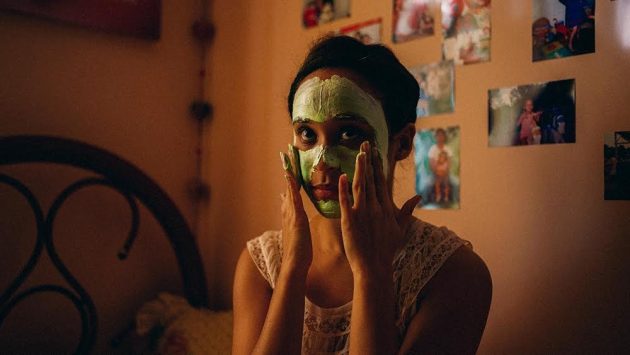 Mariana finds work in a hospital and eventually comes across a disfigured patient who she believes to be Melissa. In an unexpected turn of events her attitude shifts, and aspects of life which she had previously ignored come to her attention: the hurt caused by domestic violence, the silence brought by oppression, the corruption and fascism used as modus operandi by the church she is a member of, as well as the joys of the flesh.

The scream of a young woman finally awakens all the others, who join Mariana. They take over the streets with a guttural group howl that sweeps the city away like a hurricane. Mariana had indeed found Melissa, who turned out to be their Medusa.

The strength of Medusa lies in the use of horror and humour to convey a political statement. With a runtime of 127 minutes the film feels a little too long but makes up for it with it's ironic social commentary and kitsch aesthetics. The all-female church choir singing a parody of 'Sonho de Amor' (Michael Sullivan/Paulo Massadas), originally performed by Brazilian teen idol Patricia Marx, was an indisputable joy.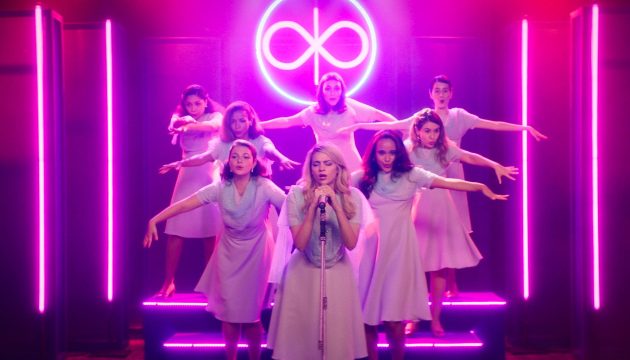 It's nothing short of a miracle that this film got made during the government of Jair Bolsonaro, which has slashed public funding for the arts and represents much of what Medusa criticises.

Medusa was the Closing Film at the recent Raindance Film Festival in London, which ran from 27 October to 6 November 2021, where it was awarded as 'Best International Feature'.


Follow Sounds and Colours: Facebook / Twitter / Instagram / Mixcloud / Soundcloud / Bandcamp

Subscribe to the Sounds and Colours Newsletter for regular updates, news and competitions bringing the best of Latin American culture direct to your Inbox.
Share: