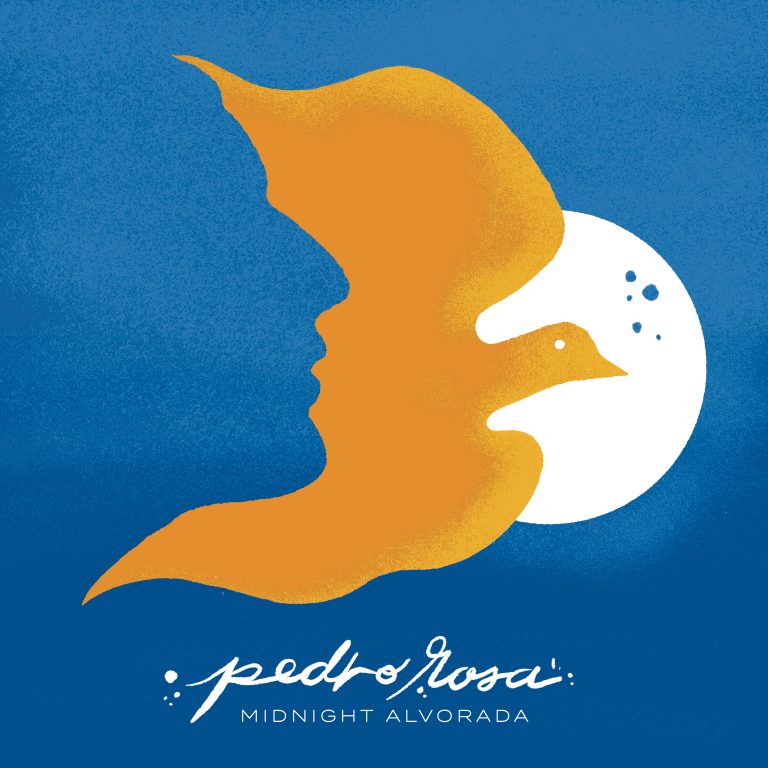 Nunca Tarde – Album round-up (Anibal Velasquez, Caixa Cubo, Coro Qom Chelaalapi & Lagartijeando, Plena Libre and more)
15 April, 2023
Gabriel and I have been struggling to keep up with all the noteworthy new album releases and re-releases during the last couple of months while holding down a day job – or in my case integrating my domestic and dog-walking duties. Here are some of the brightest-shining albums. If they haven't been given a full review, it's not for lack of merit on their part or want of trying on ours. More a matter of time – the final frontier.
---
Anibal Velasquez: En Tremenda Salsa
Munster Records
Among the customary clutch of releases from Vampisoul and its sister label, Munster Records, this gem stood out. The Colombian accordionist and band leader recorded for Discos Fuentes a long time ago. It's salsa, Jim, but not as we know it. This particular track is a frantic boogaloo that could have come straight off the streets of the New York barrio, or at least until the leader solos on accordion as a reminder that this is "salsa con accordeón" from Colombia and not from the Fania studios. Marvellous stuff. (Mark Sampson)
---
Coro Qom Chelaalapi & Lagartijeando: Campo del Cielo
Shika Shika
Transporting ourselves now to Chaco in Northern Argentina, known for its nature reserves, wildlife and the Campo del Cielo (Field of the Sky) where approximately 4000 years ago a meteor shower struck the region. The mythology surrounding those rocks serves as inspiration for the second collaborative outing for producer Lagartijeando with Coro Qom Chelaalapi, an indigenous choir from the area who are celebrating their 60th anniversary as a group. It's a really intriguing listen, with Lagartijeando deftly weaving traditional sounds into an electronic context, alongside 3 original unedited recordings of Coro Qom Chelaalapi. (Gabriel Francis)
---
Adriana Calcanhotto: Errante
Modern Recordings/BMG
It's maybe not even worth highlighting Adriana's 13th album in the light of Oleno Netto's recent extensive interview with the singer-songwriter (and many other things besides), but I found the album a revelation and wouldn't want it to go astray. The song "Nômade" here is indicative of the kind of beguiling arrangements and potent vocals you can expect to find in an album that wriggles its seductive way into your grey matter. (Mark Sampson)
---
Caixa Cubo: Agôra
Jazz and Milk
While on the subject of Brazil, here's a dreamlike album filtered through the urban sensibilities of São Paulo and Berlin. The only thing wrong with it as far as I'm concerned is it's far too short at 25 minutes. I could lose myself for hours in its mesmerising mix of Afro-Brazilian percussion and vocals and the kind of spacey (electric) piano-trio jazz that summons up Herbie Hancock's Headhunters and Azymuth, with a dash of Roy Ayers thrown in for good measure. (Mark Sampson)
---
Dj Babatr: The Tribe (Baila) (EP)
ACA
Last month saw the release of a new collection of music from Venezuelan DJ and pioneer of the raptor house sound, DJ Babatr, who has been enjoying somewhat of a renaissance in recent years. The EP is a compilation of music produced by Baba between 2001-2005, at the peak of the raptor house scene, as well as a remix from a lynchpin of today's Latin bass scene, Nick León. Combining influences from house and techno with Afro-Venezuelan percussion and Caribbean dance music, it showcases a fierce and potent form of dance music that still feels right at home in the clubs today. It's also the first time you can grab his music on vinyl, if you're so inclined. (Gabriel Francis)
---
Polibio Mayorga: Ecuatoriana – El Universal Paralelo de Polibio Mayorga 1969-1981
Analog Africa
Those German connoisseurs of the truly obscure are at it again. After their recent excursion into the turbo-charged "cumbian" world of the Peruvian Amazon, Analog Africa have turned their attention to Ecuador. For their 37th compilation and our delectation, ladies and gentlemen, they bring us the mysterious, synthesised sounds of one Polibio Mayorga, who – in a bewildering variety of guises – created a quirky hybrid of cumbia rhythms and traditional sounds eerily transformed by Robert Moog's invention and other cheesy keyboards into the sonic equivalent sometimes of a 1950s American sci-fi B-movie. Needless to say that the booklet is fascinating and the music is both surprisingly varied and gloriously weird. (Mark Sampson)
---
Plena Libre: Cuatras Esquinas
All major streaming platforms
It's a long and more traditional way from raptor house, but it's just as relentlessly danceable in its way. Plena Libre's take on the traditional plena and bomba rhythms of Puerto Rica is infectious to the max. On this, their 16th album, the 12-piece outfit that can boast almost three decades in the business, in one form or another, give it their all. If you want horny horns, pounding percussion and virtuoso vocals tied up in a package that will make you dance with a smile as wide as the Caribbean, look no further than this winner. (Mark Sampson)
---
Various Artists: Cumbiaton Total
NTS
London-based online radio station NTS enlisted the help of Mexican DJ Rosa Pistola for a dive into the sound of Mexico City's underground, specifically the fusion of cumbia and reggaeton, on a new compilation called Cumbiaton Total. It's a unique and playful take on the reggaeton sound emerging from the capital's suburban neighbourhoods, and comes with a great mini-documentary meeting some of the names behind the tracks in their hometown. Tracks from Riko Mix and Nath Vega are standouts for me but the whole thing should have you perreando from start to finish. (Gabriel Francis)
---
Various Artists: Tudo Ben
Mr. Bongo
Here's a great idea from Mr. Bongo: a compilation devoted to the music of Jorge Ben as interpreted by other artists on the Brighton label's roster – such as Wilson Simonal, Osmar Milito and the late lamented Elza Soares. It's a welcome way of putting a slightly new slant on some of your favourite JB songs while staying solidly in a familiar samba-funk groove. Sister volumes for the music of Gilberto Gil and Marcos Valle would also be much appreciated in this household. (Mark Sampson)
---
Zuco 103: Telenova
Zuco Sound Records
I first heard this trio of so-called "Brazilectro" pioneers over a decade ago on a compilation of Latin dance music. I was very taken with "Mayfly" and what I took to be a new band on the block. In fact, they've been around since 1999, in the name originally of Rec.a. Their ninth album, Telenova, confirms that the two Stefans (on keyboards and drums) and expatriate Brazilian singer Lilian Vieira have still got what it takes to make contagious dance music. It's a bubbling brew of drum'n'bass, samba-funk, jazz and EDM infused with pronounced flavours of Brazil. The title track will give you a good idea of what to expect.
---
Pedro Rosa: Midnight Alvorada
ajabu!
Just room for one more. Now domiciled in Barcelona, Pedro Rosa is a Brazilian singer-songwriter from São Paulo and now based in Palma de Mallorca; and the discerning Swedish label ajabu! has picked up on his debut album. Distinguished expatriates like percussionist Zé Luis Nascimento have been recruited to flesh out the ten lovely songs on an album that exudes class and sensitivity.
---

Follow Sounds and Colours: Facebook / Twitter / Instagram / Mixcloud / Soundcloud / Bandcamp

Subscribe to the Sounds and Colours Newsletter for regular updates, news and competitions bringing the best of Latin American culture direct to your Inbox.
Share: