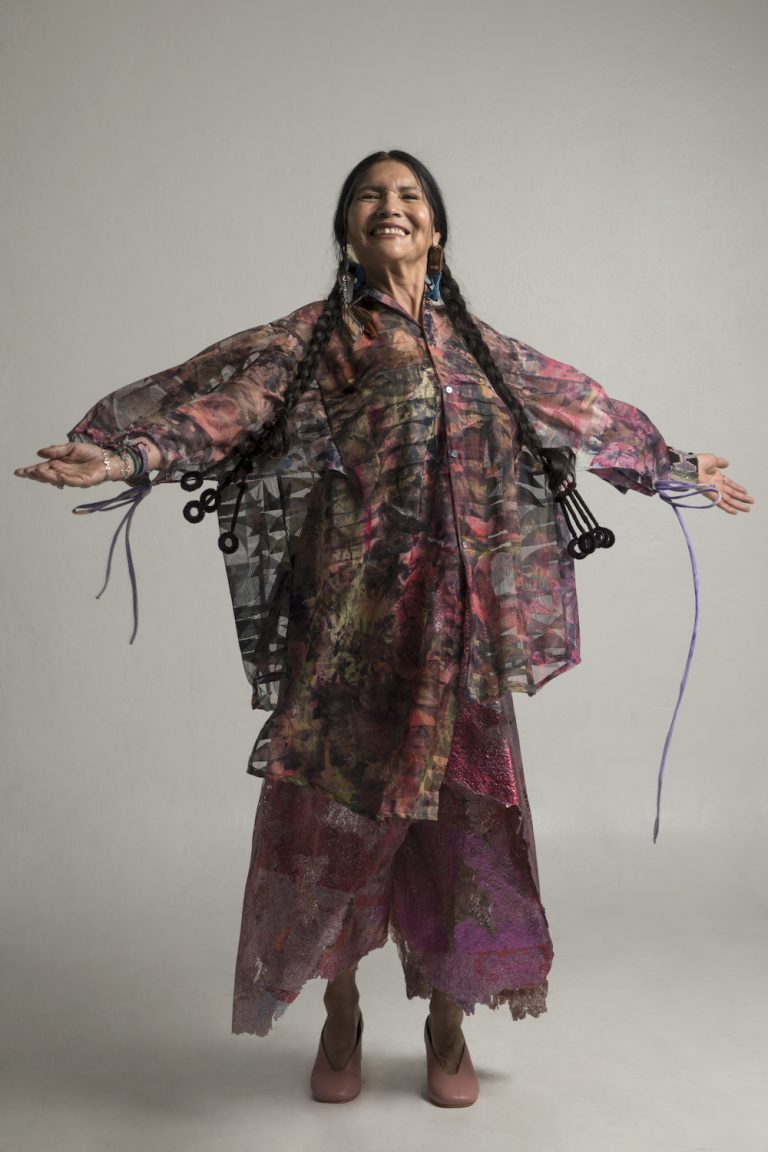 Nunca Tarde – Album round-up (Jorge López Ruiz, Ana Frango Elétrico, Battle of Santiago, Luzmila Carpio and more)
28 October, 2023
Another month, another batch of stimulating new releases. Where does the time go? Before you know it, they'll be turning the clocks back. Here are my nominations for the current Best of Batch.
Jorge López Ruiz: Un Hombre de Buenos Aires (Altercat Records)
Berlin's Altercat is fast becoming one of my favourite boutique labels. Its current speciality seems to be obscurities from the Argentina of yesteryear. This particular hombre – arranger, composer, pianist and bass player, who had played the big fiddle in Lalo Schifrin's late '50s quintet that featured Gato Barbieri on tenor sax – fashioned this here little gem back in 1978. American jazz giants like Duke Ellington and Donald Byrd and Duke Pearson of Blue Note had already dabbled in using choral voices to colour their music, but there's nothing derivative about López's take on what was for a time suspiciously voguish.
Hitched to a line-up of bandoneon, bass, drums and percussion, and allied to the artist's atmospheric orchestrations, the Buenos Aires 8 vocal group as they called themselves may not create quite the frisson of, say, Byrd's 'Cristo Redentor', but they form an integral part of this five-part suite written in honour of Ruiz's beloved city . It's sultry and cinematic in a noir-ish way, not a million miles away from his compatriot Gato Barbieri's soundtrack for Last Tango in Paris – and probably just as good. Certainly good enough to make you wonder why the name Jorge López Ruiz isn't spoken of in the same breath as Barbieri and Lalo Schifrin outside their native Argentina.
---
Ana Frango Elétrico: Me Chama de Gato Que Eu Sou Sua (Mr. Bongo)
Back in the 21st century… I may be betraying my age or my prejudices or both, but I never thought that someone calling herself "Elétrico" could produce something as seriously good as this album is. It's a joy from start to finish: an exhilarating blend of disco and funk (as on "Electric Fish" here), samba, MPB and just good old-fashioned pop music at its best. "Camelo Azul" could even be a homage to the torch singers of the 1950s, as arranged by Nelson Riddle. I'm even prepared to overlook the Auto-Tune in the smooth and funky "Dr. Sabe Tudo". As for the first single, "Insista em Mim", don't get me started. It's all delicious and delirious. This is the Rio artist's third album, and if it represents the Brazilian new wave, give me more, more, more. And then some.
---
Estrella Acosta: Tierra: Songs by Cuban Women (eStar)
Something else now on the distaff side of things that's every bit as good, but completely different. Based currently in the Netherlands, this is the Cuban-born singer's sixth album and it has just been nominated for a Grammy in the category of "Best Traditional Tropical Album". Quite rightly so. It's the third album recorded with Estrella Acosta's multinational quintet Esquina 25, and they sound natural and totally comfortable in each other's company. "I pay tribute to the rich musical heritage of Cuban country music," the singer explains, "and especially to the talented women who have given us the gift of their songs." She offers her own gift of three compositions, including a poem penned by her mother. All in all, it's a seamless blend of top-notch jazz, warm Caribbean vocals and Latin rhythms. You can't go far wrong; it might even win that Grammy award. Here's a clip of singer and band performing live in Amsterdam one of those songs by Cuban women to give you an idea of the chemistry at work and what to expect from this classy album.
---
Minas: Num Dia Azul (Mr. Bongo)
Minas is what one might call a married couple's lovechild. (Classical) guitarist Orlando Haddad, a native of Minas Gerais in Brazil, and pianist Patricia King Haddad, a lover of Brazilian music who grew up in small-town America, met at the North Carolina School of the Arts in Winston-Salem when Patricia approached Orlando with a song she'd written. It would become the title track of the first of many albums that they have made together as Minas. Its re-release by Mr. Bongo highlights a convoluted and rather extraordinary story. Influenced by artists like Milton Nascimento, Flora Purim and Airto Moreira, and particularly Sergio Mendes, and following a trip to Brazil together, they recorded Num Dia Azul back in Carolina and gave it a (very) limited release on their own Blueazul Records imprint for the Brazilian market. Hundreds of copies were then destroyed in a fire and the album was consigned to obscurity.
However… in response to enquiries and demands for copies from DJs and collectors around the globe, the couple launched a successful Kickstarter campaign in 2016 to re-master the original tapes and re-press the album. Mr. Bongo have tried to keep this reissue as close as possible to the original 1983 version. It's well worth the effort. It may not be a world-beater, but it's an endearing fusion of MPB and jazzy bossa that exudes a youthful panache. Patricia's lovely voice, too, conveys more than a hint of Joyce Moreno. Talking of her love for Brazilian music, she points to its "upbeat" quality, its "undercurrent of rhythm, "that lift in it" and "the complexities of the harmonies and melodies." She could actually be talking about their own music. Here's that romantically momentous title track; so see what you think.
---
Mário Castro Neves & Samba S.A.: Mário Castro Neves & Samba S.A. (Mr. Bongo)
What is this, Mr. Bongo Month? We'll make this the last re-release for this time, promise, but we might as well go the whole hog. Originally released in Brazil in 1967 on the RCA Victor label, tracks like "Vem Balançar", the wonderful "Naña" and "Candomblé" have been sampled and/or compiled, which probably explains the sense of familiarity I felt on listening to the album the first time. Then again, it covers familiar territory for anyone whose ears are in any way tuned to the sounds of Brazil: it treads the same kind of well-worn path of samba, jazz and bossa nova (that occasionally strays off towards easy listening territory) as Sergio Mendes did, for one, before the future superstar found fame and fortune in the U.S. The vocals – by Biba and Thaís Do Amaral – are splendid, and pianist and composer Neves and his band play with unbridled brio. As a point of note, bass player Novelli appears on the album, he who teamed up with Nelson Angelo and Naná Vasconcelos to produce their delicious eponymous album that came out earlier this year courtesy of Altercat Records.
---
Battle of Santiago: Los Santos y Pecadores (Unfit Records)
The two recent singles sent me scuttling back to the Toronto band's latest release, which came out at the back end of September. I somehow managed to miss it, even though I've been following their career since La Migra appeared on the scene in 2017. It was nominated for Canada's prestigious Juno award, no doubt in recognition of the eight-piece band's mission to push the boundaries of contemporary Afro-Latin music. As founding member Michael Owen suggested at the time, "the band has both a Latino section and a non-Latino section, and that dynamic can create a really exciting creative tension." Personally speaking, the clash of styles made me rather tense: I struggled with the screeching guitar and heavy metal elements. Its follow-up Queen & Judgement was brief but much more coherent, perhaps as a result of jettisoning the second drum kit and stripping down to a basic quintet that emphasised the more natural-sounding Cuban elements of their music.
I'm still testing the waters of the new album, but really like what I've heard so far. There's plenty of variety over the dozen tracks, which range from the sweetness of "Blossom", to the reggae-influenced "Nina Linda" and "Echale Azucar" and exhilarating Afro-centric numbers like "Camino", while establishing an increasingly recognisable "house style".
---
Bixiga 70: Vapor (Glitterbeat)
It's big, brassy, urban, funky, supersonic and… it's Bixiga 70. One outfit that's never had any difficulty in cementing its style is São Paulo's finest 10-piece band. So don't expect anything wildly different in this their fifth album, their first in four years, even if baritone-saxophonist Cuca Ferreira suggests that "it's really different. It's a reset, like re-founding the band. With new people, we had to get to know them and create music together." Yes, new keyboard player Pedro Regada brings new influences from his native north-east Brazil to make for a heavier, dirtier keyboard sound, and yes, acclaimed artist and percussionist Simone Sou adds contributions coloured by her work with other artists like Chico Cesar, but their essential signature sound remains. Take a look at this or any other stock video to accompany the album's seven numbers of traffic racing past urban housing developments under mesmerising, refracted street lighting and it's not fanciful to suggest that their music is the product of living in one of the world's mega cities. I loved their early albums, but as the lure of the big city diminishes over time, I find their music now almost too much for my delicate sensibilities. It's brilliant and it cannot be ignored, no doubt about that, but it's relentless.
---
Luzmila Carpio: Inti Watana: El Retorno del Sol (ZZK)
By way of complete contrast, we'll finish by zipping up those Bolivian boots and going back to some mountainous roots. Luzmila Carpio's roots. Here's a trailer for a full-length documentary that accompanied the release of her umpteenth album, again back at the end of last month. A career that would establish her as "one of the most prolific indigenous singers of South America" in the words of Rolling Stone began in the late '60s. In the decades since, she has become a beacon for indigenous communities throughout Latin America.
On the new album, she has hitched the kind of traditional Bolivian music for which she's known to the Argentinean producer Leonardo Martinelli, or Tremor for short, who has dedicated his professional career to finding the common ground between Latin American folk rhythms and modern electronics. At times, the result can be extraordinary. On "Chakana Sagrada", for example, her distinctive high-pitched and birdlike vocal contrasts strikingly with the heavy percussion and electronic effects. Even with those effects, though, it very much remains an evocative music that conjures up what must be an incredible Intermontane landscape.
---
Keep taking the pills! At least until next month…

Follow Sounds and Colours: Facebook / Twitter / Instagram / Mixcloud / Soundcloud / Bandcamp

Subscribe to the Sounds and Colours Newsletter for regular updates, news and competitions bringing the best of Latin American culture direct to your Inbox.
Share: