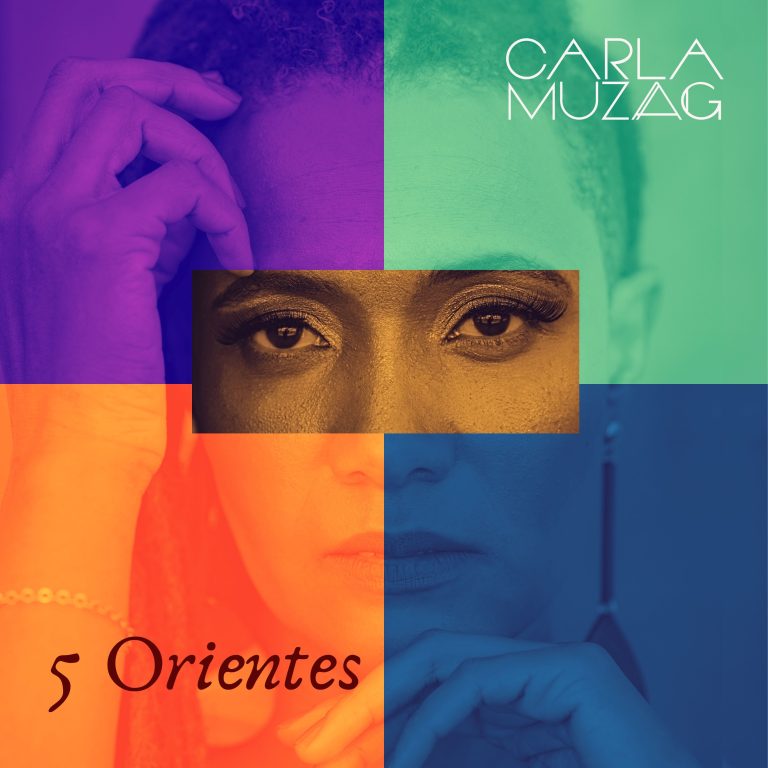 Nunca Tarde – Album round-up (Xis, Harold López Nussa, Valeria Matzner, Almanaque and more)
11 September, 2023
Summer traditionally starts to fade out come early September, but no one seems to have told the weather deities. When the thermometer goes way up, it's a good excuse to don the headphones and catch up on some of those high-summer releases. Here are seven leaping beauties that have registered lately on my Richter scale.
Harold López Nussa: Timba à la Americana (Blue Note)
The Cuban pianist, who was part of Gilles Peterson's Havana Cultura project, has been recording music in France for a number of years (El Comité's Y qué!? (So What) springs to mind). His first album for Blue Note Records, produced by Snarky Puppy's Michael League is also his first since he and his family moved full-time to the country. The Cuban expatriate is on top form throughout, whether on acoustic piano or on some of the electronic equipment that League brought with him to the show. The leader describes how he felt "like a little kid with a brand new toy."
Label president Don Was, who never knowingly curbs his enthusiasm, bless his 10-gallon hat, suggests that the album is "a visionary ground-breaking definition of Latin jazz." He instructed the label's new boy just to go out and have some fun while making the album. That's exactly what comes across – in spades, even if the beautiful "Mal du Pays" evokes the melancholic homesickness of a new expatriate. López Nussa is aided and abetted by a crack band that includes his brother on drums and arguably the star of the show, harmonica virtuoso Grégoire Maret.
---
Mafalda Minnozzi: Natural Impression (MPI Records)
The Milan-born and São Paulo-based songstress is fast becoming one of my favourite contemporary jazz singers. It's not only her delicious voice on her latest album, but it's the choice of repertoire, with the majority of the numbers given over to Brazilian classics such as Jobim's "Aguas De Marco" and Marcos Valle's evergreen "Samba de Verão". With guitarist Paul Ricci producing and directing the music and other regular contributors augmented by guests such as Roberto Menescal, who duets with the singer on his previously unrecorded "Bruma"; clarinettist Don Byron (featured on Jacques Brel's "Ne Me Quitte Pas"); and vibraphonist Joe Locke, who appears on "Manha da Carnaval", it all adds up to an album that should make an impression on listeners familiar or unfamiliar with this engaging singer's talents.
---
Valeria Matzner: Tamborilero (self-released?)
OK, enough already with all that jazz. Let's turn instead towards Toronto, where the expatriate Uruguayan singer-songwriter Valeria Matzner has come up with a terrific new album. While actually still well within her own jazzy realm, it's full of the sound and fury of her native tambores de candombe. Tamborilero, she says, "pays homage to the people who started this music, the Uruguayans of African descent, and to this amazing musical gift from the people of the African diaspora to Uruguayan culture… It could be compared to the Blues music in American culture in terms of how embedded it is in our national identity." Rarely have the drums, the tamboriles of the title, sounded quite so dextrous yet thunderous at the same time. Far from overpowering her pleasing but not particularly potent vocals, they give the music the mark of distinction it might otherwise have lacked. The singer's debut album, Anima, was reviewed on this site by Carolina Amoruso back in 2018. An artist evolves…
---
Ritmo Machine: Experience (Nacional Records)
Cypress Hill's percussionist, Eric Bobo, is the son of one of the Hall of Fame percussionists of yesteryear, the legendary Willie Bobo. He teamed up with the Chilean DJ Bitman to form Ritmo Machine – and damn fine they are, too. If you like your hip hop with an old-school twist of rhythm, Experience is the album for you. Its variety of styles – from the '70s funk of "XXXL" and "CC's Groove", and the lazy, jazzy grooves of "Psychedelic" and "Malibu" to the reggae riddims of "Isla del Ritmo" and the Latin rhythms of "Fuerza" – all seem to cohere so naturally, tied together with the kind of deceptively effortless drumming that reminds one of Sly Dunbar in his pomp. The ten three-minute tracks add up to more than just a half hour's music.
---
Xis: Invisível Azul (Manos da Musica)
Staying with hip hop and its diverse offsprings, the Brazilian MC from São Paulo has assembled a collection of compositions that celebrate aspects of the Black diaspora – and perhaps, in the process, a half century of the genre itself. Xis has collaborated in the past with artists embracing jazz, rock, MPB, house, techno and other styles, so it's hardly surprising that this album offers such a variety of musical fare. Altogether, it's big on beats and refreshingly low on bombast, and the result is one of the most compelling global hip hop releases that I've heard since the demise of Tumi and the Volume.
---
Carla Muzag: 5 Orientes (Koro Koro)
Having been well and truly smitten by the single, "Essencial", I naturally checked out the album. 5 Orientes consists of seven songs and a total of 27 minutes' music – more than an extended play but less than many a long player, so an MP perhaps, a medium player. But hey… music this good renders nit-picking pointless. The actress, singer and songwriter from Belo Horizonte explains that the album's title refers to "an orientation for your existence, using your senses, ancestry and the elements of nature as guidance to feel good." Co-produced by the singers, composers and percussionists Sérgio Pererê, from Minas Gerais, and Jam da Silva, from Recife, her second album is a marriage of Muzag's lovely voice with the Afro-Brazilian percussion and instrumental imprint associated with the country's North-East. There's more than a hint of an updated Gal Costa, and you can't say much fairer than that.
---
Almanaque: Nada Para O Carnaval (Ubuntu Music)
We'll wind up as we started, on a jazzy note. Almanaque is actually a European band, but, backed by a Brazilian bass, drum and percussion trio, the focus of this highly engaging album is the music of Brazil. There is, for example, a lovely version of Milton Nascimento's "Lilia", sung by guest vocalist, Camille Bertault, who also sings on two spritely chorinhos. Nascimento has been a particular influence on the group, and Italian guitarist and composer, Luca Boscagin, was inspired during a recent trip to Brazil by witnessing the inclusive joy and exuberance of a rehearsal for Carnival. "Nothing stops the Carnival," he proclaims. "Let us keep the passion for beauty alive in our hearts, and always find something to celebrate and appreciate in this world." This celebratory album confirms that "the beauty of Brazilian culture and its music is something that never fails to inspire and uplift" the soul.

Follow Sounds and Colours: Facebook / Twitter / Instagram / Mixcloud / Soundcloud / Bandcamp

Subscribe to the Sounds and Colours Newsletter for regular updates, news and competitions bringing the best of Latin American culture direct to your Inbox.
Share: