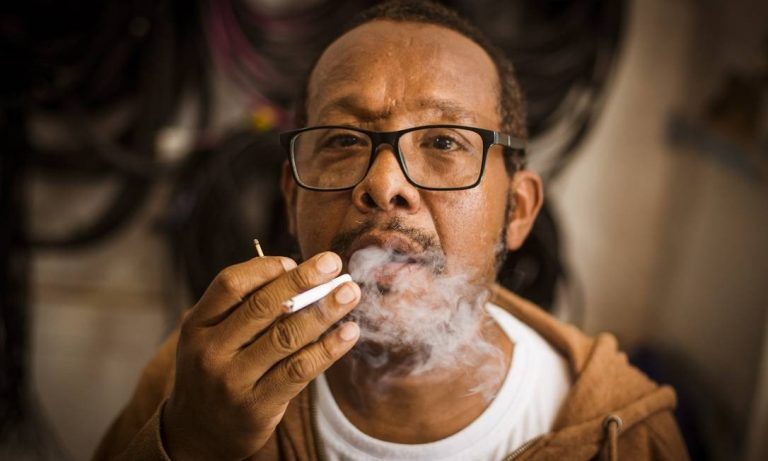 On The Margins – Brazilian Music Round-Up (Bemônio, Iara Rennó, Boogarins, Priscilla Ermel, Edu K, Tantão e os Fita and more)
26 August, 2020
The pandemic rages on and each day I (figuratively) open the newspaper in the morning and feel increasingly frustrated at our ongoing "atraso moral", but then I sit down to write this column and see a lovely community of beautiful people weathering the storm to produce a fascinating selection of projects, whether they are creating visually stunning multi-media experiments, testing your patience with outright noise or starting up brand new labels to get you dancing, all life can be found here!
Priscilla Ermel – Origens da Luz (Music from Memory)
This was released back in February, but has not yet been featured in these pages and is well worth investigating. This is a selection of 1986 to 1994 recordings by Brazilian composer and multi-instrumentalist Priscilla Ermel, who spent extended periods living with indigenous populations in Brazil, collecting instruments that she would later combine with synthesizers and her field recordings. I've been living with this album for a few months now, and it's quite beguiling, its meditative feel becoming part of the furniture as I move around my house. The warm low tone of the cello, which she learnt as a child and forms part of her classical background, dominates tracks like "Campo de Sonhos" and "Meditação", while worlds collide through the arrangements and layering on "Corpo do Vento". There's a mystical language in this music where analogue sound technology in all its forms combine to create something altogether charming.
Bemônio – Luz Azul (QTV)
This "Doom jazz" duo of Paulo Caetano and Eduardo Manso combine elements of industrial and noise music with a strong influence of free improvisation and metal. On these tracks the pair are joined by Bernardo Oliveira who brings his instruments of pandeiro, tantan and chocalho to add samba flavours to this mix of experimental improv and occasional grinding noise.
Paulinho Bicolor's manic cuíca features on the opening track "Roda esse corpo, processe a dor", evoking Nurse with Wound running around lost in the middle of a samba school.
Negro Leo – Desejo de Lacrar (QTV/ YB Brasil)
This has been covered elsewhere in these pages recently, and in far more prosaic terms than I can certainly manage. It is certainly striking and its complexity and structure pushes Brazilian pop into new areas. The mad time signatures remind of the more mad end of the 80s avant-MPB releases, like Arrigo Barnabé, just as twisted, but up-to-date after having been reconfigured through the "jungle of pixels" referred to in the track "Makes e Fakes".
Respect must be given to the label QTV from Rio, who have been releasing amazing material during the pandemic, including the acclaimed Cadu Tenório album from last month. An absolute top label for experimental hyper-modern digital madness, go support them on Bandcamp.
Vermes do Limbo – Vem Ver Me Nos (Brava)
Brava records, like QTV, are very much into releasing challenging material at times, and this release by Vermes do Limbo with participation from Kiko Dinucci, currently at the top of his game, could cruelly be classified as that. However, it's spiky, rattling post-punk reminds me of the more experimental end of C86, of long forgotten groups like Stitched-Back Foot Airman and, god forbid, Bogshed, and then it goes all droney and Can like. Kiko Dinucci provides the guitar and is clearly having a ball on tracks like stomp-along "Hiphopgrindpop", whereas "Fofoca" sounds like The Residents in a canning factory.
Tantão e os Fita – Dois Leões (MAMBA rec)
The MAMBA rec label is the musical offshoot to the Mamba Negra parties, which are the closest thing I've seen to the late 80s/early 90s anything-goes squat parties that permeated underground London before its all-out-gentrification. Tantão is originally from Black Future, Rio's response to post-punk from the eighties, and who will forever go down in history as the producers of "Eu Sou o Rio", a classic mix of samba and punk-funk that can still get any alternative dance floor going. This, however, sounds like a psychotic mindfuck, "Dois Leões" starts off with a drone and the sound of a man losing his marbles, junglist breakbeats come in bursts while electronics fry your brain. "Ich Bin Der Fluss" has traces of baile funk amid the pounding synths, but really does sound like someone at the end of their tether. Tantão is truly a singular talent in Rio, and the fact that he is still making music as confrontational as this is to be celebrated.
Mnth – Mnth (Desmonta)
This month's obligatory release that features Mauricio Takara, providing drums and electronics to this group of organic improvisers from São Paulo and produced by rootsy digital knob-twiddler Psilosamples. "Tamanduatei" hypnotically grooves along, driving its sound of distorted electronics with a multiplicity of textures but anchored by the always fascinating drumming of Takara. The release slyly mentions Moondog drinking beer in Botafogo and ending up in Parque Cecap in Guarulhos, "Habitante" certainly sounds like a tupiniquim version of Moondog but maybe lost in the old centre of São Paulo and then stumbling into the El Rocha studio to knock up a dirge or two.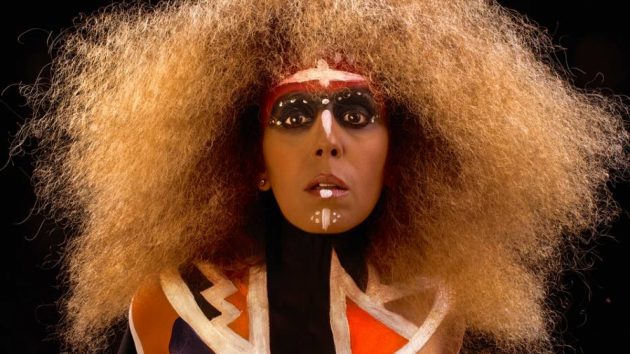 Iara Rennó – AfrodisíaA (Macunaópera Produções)
This page is too small for the phenomenal talent that is Iara Rennó [pictured above], singer, instrumentalist, producer, performer, actor and poet, who has worked with everyone from Elza Soares to Ney Matagrosso to Virginia Rodrigues.
AfrodisíaA is a project that combines music, poetry, photography, video art and gastronomy(!). In this series of three EPs, that will eventually become an album, erotic sound poetry converges with brashly sexual spoken word which flow into psychedelic tropicália jams of the highest order. Iara interprets "Tara" (Negro Leo), sounding like she's backed by the Big Brother Holding Company, and "A Não Ser Que Me Ame" (Rodrigo Campos and Rômulo Froes) where she follows Alice down the rabbit hole. The erotic poems, from Iara's book Língua Brasa Carne Flor are interpreted by such illustrious names as Ava Rocha, Elza Soares, Tulipa Ruiz, Arrigo Barnabé, Arnaldo Antunes, Alice Ruiz, and Anelis Assumpção who voice this operetta about the different forms of pleasure and the many ways to love. Highly recommended.
Tintapreta – Bonita (Tintapreta)
A new musical release from visual artist/singer Liana Padilha is always something to be celebrated, her work with electro outfit No Porn and her portrayal of the night-time LGBT community is long overdue a career overview. With Tintapreta she works with Cassius Augusto and Lucas Freire to produce art, poetry and music where every release is unpredictable. 2018 single "Intro" was a captivating work of layered voices and weird nightclub jazz, and just the title of "São Paulo Cospe Fogo" (São Paulo spits fire) should pique your interest.
This new release is almost conventional in comparison, and is a smooth accessible piece of lounge electronica, going down easily, with the sublime intimate lyrics delivered in Liana's cooler-than-thou manner. "Bonita" lives up to its title as this is music to close your eyes to and imagine yourself gliding through São Paulo late at night, drunk in the back of a taxi, as the blurry neon goes by.
Boogarins – Inocência (OAR)
Ace psychedelic Goianians have a new single, which is taken from a forthcoming two volume release of demos and out-takes made while they spent three years recording in Austin, Texas. "Inocência" is a great slice of dream-pop indie, with skittering drum machine anchoring it to the 21st century while the kalimba adds a texture that recalls the harmonic minimalism of Steve Reich. Such an inventive mixture that proudly shows the interior is way more than sertanejo.
Humberto Effe – A Vontade e o Medo (Backing Stars)
25 years after his solo album, Humberto Effe, vocalist of the seminal band Picassos Falsos, who along with Black Future opened the way for the new wave movement in 80s Rio de Janeiro, releases a new single. Produced by Jr Tostoi, the sprightly guitar on this track is inspired by the north-eastern strings and Brazilian folklore of seventies group Quinteto Violado, and, as per the title, this relaxed carioca is still walking the line between partying and despair.
Edu K – Pussycat (with MC GI) / Stiletto (with Keila) / Mad Bank (Mad Bank)
Absolute Gaucho rock legend Edu K will never take things lying down and so during the pandemic has started his own label. I guess a logical progression after being an ambassador for the baile funk/rock crossover, reality TV judge, DJ and lord knows what else. "Pussycat" is a throbbing Ibiza dance-floor number with baile funk vocals about taking your pussy for a walk, hmm… "Stilletto" is an unabashedly energetic handbag banger and "Mad Bank" is minimal fidget house made in Porto Alegre.
Honorable mentions: Hot & Oreia / Black Alien – Papaia (MALAB); Daniel Haaksman / Coco Maria – Por que te vas (Man Recordings); Alfamor – Sábado sangue (YB Brasil); Arthur Joly – Arthur Joly e Convidados (Reco-Head); Ventura Profana & Podeserdesligado – Traquejos Pentecostais para Mata o Senhor.

Follow Sounds and Colours: Facebook / Twitter / Instagram / Mixcloud / Soundcloud / Bandcamp

Subscribe to the Sounds and Colours Newsletter for regular updates, news and competitions bringing the best of Latin American culture direct to your Inbox.
Share: