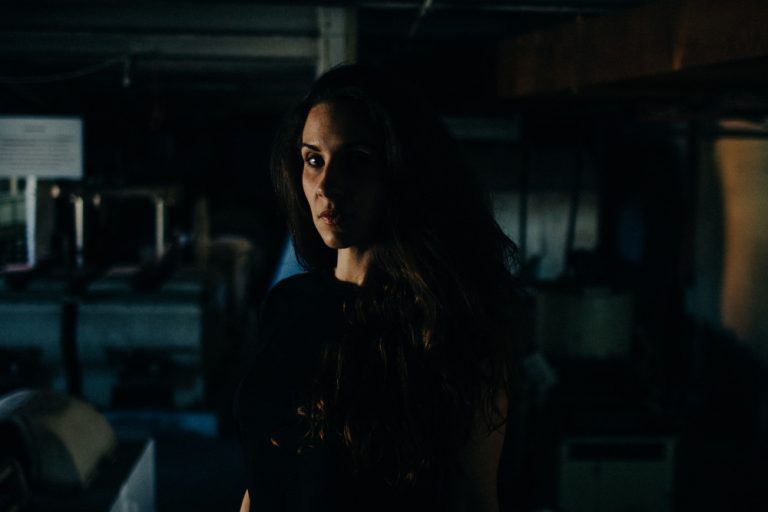 On The Margins – Brazilian Music Round-Up (M. Takara, Response Pirituba, Ananda, DeafKids, R. Mutt and more)
10 December, 2020
This year, due to obvious circumstances, I have had the chance to listen to more music than maybe ever before, and even now approaching the end of the year I am constantly hearing things that blow me away. With that in mind, the raison d'être of this column is to point the reader in different directions, there's amazing things tucked away for the curious, for example the Mexo and the Response Pirituba releases featured this month. However, interest in these things can be difficult to stimulate, while watching online streaming festivals I see that the numbers are not great, maybe it's online fatigue or, more likely, the sound is so niche that it only attracts a small audience. There's no lack of music criticism online, it's as abundant as the music, but how much of it is talking about the same thing? How adventurous are we as listeners? Happy Christmas.
M. Takara – Chuvas / Calmo Incômodo / Mundo Tigre Vol. 4 (Self-Released)
Talking of abundance. If you're a musician at home with no more live scene to depend on to make a basic living does that mean releasing your every passing idea onto the many digital platforms, does the pandemic give us a glut of music that maybe wouldn't have been released, or would have been further worked on in a live environment until it was in a more coherent and cohesive form (see the DEAFKIDS release below)? 
Mauricio Takara, not content with being regularly involved with at least one project that has appeared in this column, as well as being the drummer for Hurtmold, Rakta and São Paulo Underground amongst others, releases three albums at once on his Bandcamp page. Mind you, they're only $2 each.
Chuvas is recorded just using kitchen utensils and has a certain systems music charm about it. There's a strong gamelan influence and its gentle, percussive, chiming tones are soothing balm for the soul if you're in the mood. 
Mundo Tigre Vol. 4 is Takara's work with just electronics. It's short and sweet, but also intelligently abstract, minutely detailed and the abstract melodies enter your brain effortlessly in a process of seemingly unconscious assimilation.
Calmo Incômodo is based around electronics, trumpet and percussion and is perhaps the more interesting of the trio. Track #1 is improvisational, densely layered with drones and buzzes anchored round Takara's balmy trumpet blasts. Track #3 features the sprightly entrancing vibraphone of Vitor Vieira-Branco, and track #6, featuring the voice of Inés Terra, is a great mix of trance, Meredith Monk and Diamanda Galas warbles. 
Alphayatch Meets Dinho – The Suitcase Bob sessions (proprcs)
Collage bizness that jumps around genres, but grounded in lo-fi backpack hip-hop in a mixtape style. Stoned beats meet even more stoned samples, but also goes into ambient guitar moments, experimental electronics and São Paulo rap. It's always interesting and if your attention span is that of a fruitfly, you won't get bored. It's part of a series of similar mixes based around producer Bruno Abdala working with different collaborators, in this case, Dinho is Fernando Almeida from Goiânian psychsters Boogarins.
The snippets are all available as individual tracks along with all the tracks from the previous projects, but I prefer listening to them in their mixtape format as the genre jumps continually pique my interest.
Rafael de Toledo Pedroso – Lakkos Chromatinos (TQN-aut)
TQN-aut are a print fanzine working with sounds they believe in, producing tapes, CDs, etc., at a low cost seeking fair and considerate treatment of the artist. Looking at the fanzine it's an enthusiastic affair with an experimental focus. Look closer and I see a childhood friend of mine contributes with graphics, comics and writing. I mean how amazing is that! Sitting here writing this piece and this slice of out-there Brazilian electronics connects me and my stumpy chum through the cosmos. Rafael de Toledo Pedroso is from Paraná, and produces experimental hip-hop, weirdo electronics and wonky ballads. Lakkos Chromatinos consists of ten tracks that are the audio equivalent of the inside of James McAvoy's head from the film Split, lo-fi dirges jump to euro-dance to twisted R&B. It's all over the place, but in a good way.
Response Pirituba – Response Pirituba (Desmonta Records)
A limited 7 inch release of 200 copies which have probably sold out by now. I managed to find a copy at Locomotiva discos, a well-stocked store of Brazilian indie goodness in the old centre of São Paulo. This is an exciting and essential release from the El Rocha Studio. The A-side "boro" is a soaring piece of experimental post-rock with wonderful guitar dynamics, while B-side "j n willians" just grooves with a pounding big-beat and builds and builds into a climax that Primal Scream would kill for. I look forward to what comes next.
Mexo – fRrrrrrrag (Self-Released Mixtape)
I came across this while watching a version live-streamed online during this year Novas Frequências festival and was taken aback at the soundscapes that were produced. Even at this late stage it may become one of my favourite releases of the year. Mexo is the director of Art and Media at the University of Campina Grande in Paraíba, north-east Brazil, working with the confrontation of the digital world with the flesh and bone.
The sound in this mixtape is heavily-processed electronics, waves of sound which were once a millennia ago rave-based then put through the meat grinder until they come out the other side: scrambled, fucked up and quite beautiful. A breakbeat or a bass drum might fleetingly appear but buried amongst great clusters of orchestral sheets of sound that sound like stars exploding. To be listened to and ad/absorbed as a whole if possible. Highly recommended.
Rádio Diáspora – Meia Noite (Brava)
Top quality jazz improv from Radio Diáspora, formed by Wagner Ramos on drums and electronics and Romulo Alexis on the trumpet, flute, voice and effects. This is Afro-Brazilian spiritual music that with the use of drums and trumpet, seminal instruments of the Black tradition, galvanises the unconscious energy of the Africa diaspora. Previous releases have explored the Black experience using vocal samples. I particularly recommend the 2018 album with Bá Kimbuta, if you can find it. Here they use samples from "Festa de Umbanda", by samba legend Martinho da Vila. This track is a teaser for their forthcoming album and is full of inventive instrumentation that walks a precipice of free playing and abstract dancing patterns.
Ananda – Retratos de Comutação (Domina)
Cinematic techno with open vistas from this producer, DJ and co-founder of the Kode parties from Rio de Janeiro. This is a remarkably assured debut, from someone who is obviously an important part of the much smaller electronic scene in Rio, and looking online I can see that she genuinely feels that this scene is worth supporting and investing in. Opener "Séance" lets us know what we're in for, powerful drones and tones with beating tribal drums. A track like "Na Trilha Da Revolta" sounds like techno that could only be made in Rio, with a surdão beating heart laying ground for the percussive attack. The tracks are short and sweet, nothing outstays its welcome, no 8-minute techno odysseys here, these are compact and tight 3-4 minute numbers. "Sono REM" is sweaty basement techno while "Transmissão Pro Fim Do Mundo" with its sombre undertones could be an alternative soundtrack to oddball sci-fi-horror flick Event Horizon.
Various Artists – Split 2021 EP (Hominis Canidae Recs)
Interesting EP from the Hominis Canidae blog which runs its own virtual label. Four artists from the north/north-east of Brazil demonstrate their wares and willingness to fuck around with genres and suchlike. Hanni Palecter from Recife mixes electronics, rock and lo-fi trap into a noisy and intense two minutes. Dante Augusto is a producer from Natal whose piece is a dissonant holy racket of bleeps and free drum blasts. TORTO is a purely instrumental project from Recife with a calmer post-rock vibe and BIG JESI is a beatmaker from João Pessoa who finishes an 8-bit skanking number.
DEAFKIDS – Ritos de Colapso Vols. I and II (self-released)
I imagine if you're reading this, DEAFKIDS and their dubby take on noisy metal need no introduction, however, this set of pandemic-induced EPs are quite different from what you may normally expect from São Paulo's finest. These can best be described as electronic experiments, notes on works in progress that in no way compare to the full-on intense immersive experience that is "Metaprogramação". I'm guessing these releases are stop gaps to tide the band over until they can tour, opportunities for their fans to support them. "Nó Tático" from vol. 2 focuses on their percussive side, but feels like it's just the bare bones of something more interesting. "Teste de Ansiedade" sounds just like the title (test of anxiety), a clanging nervous piece of minimal instrumentation designed to make you uncomfortable, while the dissonant electronics of "Propaganda" sound like the early experiments of Morton Subotnick.
REISSUE: R. Mutt – Konkret Dance 1986-89 (Slum Dunk)
Is the seemingly bottomless treasure chest that is Brazilian post-punk really as deep as it seems? Brazil in UK ambassadors of all things out-there Tetine seem to think so as this release from their label Slum Dunk shows that outside the Rio-São Paulo axis the kids were just as groovy, getting down to the Tropical-goth beat.
Slam Dunk previously mined this seam with Colt 45: Underground Post-Punk, Tropical Tapes, Lo-Fi Electronics and other sounds from Brazil (1983-1993) which was a pretty deep dive into the Brazilian post-punk scene, even after the Não Wave and The Sexual Life of the Savages collections from the early noughties had cherry picked the minor classics.
However, being true crusaders to the cause they continue burrowing with this slice of Mineiro (from Minas) alternative rock featuring Bruno Verner from Tetine in his bright shining rosy-cheeked youth along with Karla Xavier (who recently tragically died in a bike accident), Bernardo Rennó, and a selection of bass players. R. Mutt were a key band in the Belo Horizonte punk scene and you can see here why, we have the classic post-punk sound of upfront bass, swishing, squelchy eighties synths and rattling biscuit tin drum machines that absorb all the usual European influences but you can also hear echos of bands like Danse Society, March Violets and Xmal-Deutschland. As with the re-release of Mumia this year, if you're a fan of dubby electronics and primitive sampling there's much to love here.

Follow Sounds and Colours: Facebook / Twitter / Instagram / Mixcloud / Soundcloud / Bandcamp

Subscribe to the Sounds and Colours Newsletter for regular updates, news and competitions bringing the best of Latin American culture direct to your Inbox.
Share: