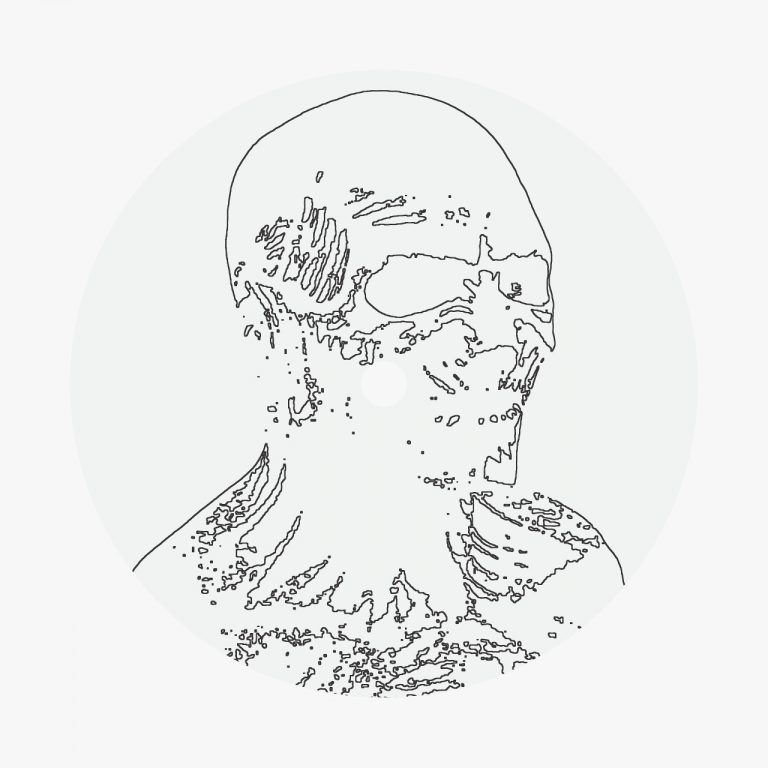 The MUMIA Returns: When An Obscure DIY São Paulo Cassette Comes Back To Life
30 July, 2020
A strange artifact has been unearthed from the tombs of the deepest, darkest, most obscure channels of Brazilian music possible: MUMIA (Portuguese for MUMMY). This album has never been officially released before, as it is a work that was originally a DIY cassette recording, and through the efforts of diligent enthusiasts is now seeing the light of day.
It combines idiosyncratic elements of electronic post-punk, industrial and ambient music, think early Cabaret Voltaire and the primitive electronics of The Legendary Pink Dots. Carpenteresque pulsing synth lines blend with disembodied voices and startling manipulated sounds jump out of the mix recently mastered by analogue wizard Arthur Joly, adding punch to its lo-fi aesthetic.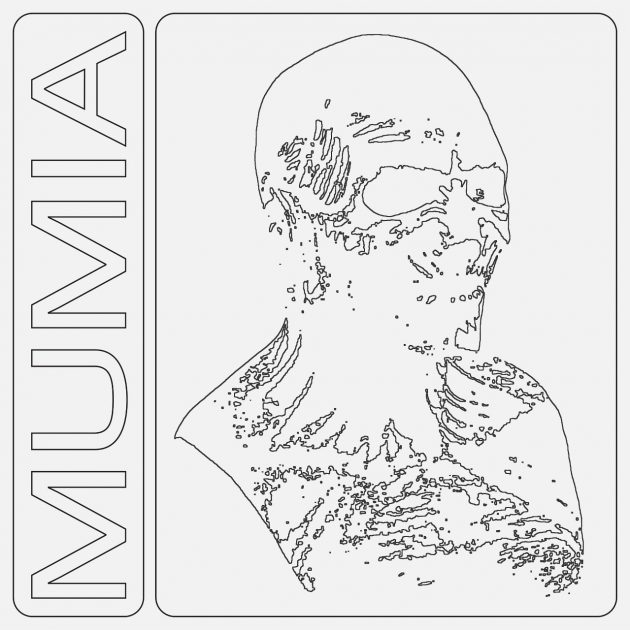 MUMIA are Kodiak Bachine and Celso Alves, who formed the ephemeral and eponymous duo in 1988. The partnership resulted in this single recording derived from improvised sessions using their minimal collection of electronic equipment, consisting of a Rhythm Composer, Casio Synthesizer, Boss Delay Pedal and captured on a Tascam Portastudio, while staying at Celso's country house, located in the interior of São Paulo.
Kodiak Bachine was an essential figure in the São Paulo underground. His most renowned project was the band Agentss from 1981, which counted amongst its members Miguel Barella and Eduardo Amarante, key players in the São Paulo post-punk scene. In its brief duration, the band released only two seminal seven inches: "Agentes / Angra" from 1982 and "Professor Digital / Cidade Industrial" from 1983. The first of these two rare records could be considered the "Spiral Scratch" of Brazilian post-punk in that it opened the doors for forward thinking independent releases in Brazil. The journalist Simon Reynolds opened with "Agentes" when playing a festival DJ set in São Paulo in 2005 and a double album of retrospective material is about to be released by NadaNada discos.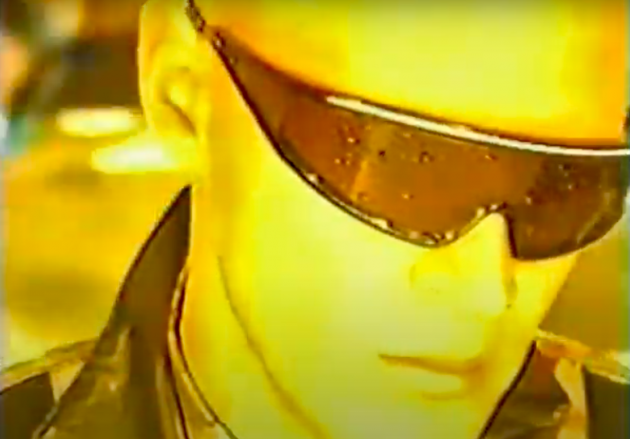 A true 80s innovator and pioneer Kodiak is notoriously reluctant to talk about his musical past but he kindly gave me a few words when I spoke to him through e-mail and asked him how they created MUMIA in 1988, he replies: "In a trance… that's how it was made", he goes on to describe the process, "besides transcendental rhythms, MUMIA's music is very focused on choosing carefully distinct timbres and exploiting the vocals, not necessarily the lyrics but the vocal effects as an essential and conducting part for the composition. These features permeate most of the tracks. And of course the production and mixing plays a paramount role as well. The whole process has to do much more with a state of being than to do with frivolous technicalities". This is confirmed in the dense hallucinogenic feel of the recording with the heavily treated vocals producing an intoxicating effect.
Was he curious about the modern day reaction to his album? "A bit curious about people's reaction…no expectation. Despite being very grateful to the people involved in promoting the recordings and a bit surprised by the late interest in these old tapes, I personally never cared much about recognition in this 3D universe", he replies enigmatically.
What's he up to musically at the moment? "(Working) as Alpa Kamashka… composing, playing and interpreting 'plain songs' ranging from 'strange and imaginary tales', to lunacy and romantic tacky ballads… at times punctuated by vigorous Latin 'shades' of pain and humor".
So, who is responsible for this release? Lugar Alto are a São Paulo-based boutique re-release label. João Visconde, who runs the label, is a young, energetic, experimental music enthusiast and he proceeds to fill me in, "The label started in 2018 after I came across Leonardo V. Boccia's album [Homenagem], the album moved me a lot and I thought I could re-release it. I talked to Leonardo, he was extremely amiable and provided the necessary impetus for the project to develop."
As soon as João released Homenagem, Honest Jon's, the label part run by Damon Albarn, who also have a London record shop, took an immediate interest. João explains: "Honest Jon's is our distributor. Also, they help us with the intermediation with the pressing factory, Pallas, in Germany. We released all three albums working with them, we were very lucky to meet them." He continues, "Our second project was Poema da Gota Serena by Zé Eduardo Nazário. I was already working closely with the Rádio Veneno group, and Rafa Toledo, who is the founder of the radio station, joined me in Lugar Alto."
The incredibly rare recording of MUMIA was first uncovered by Millos Kaiser, originally a DJ from the Selvagem DJ team, but who now runs the insanely hip Caracol Bar in downtown São Paulo. He then passed on the recording to João and the label. João tells me "Rafa and I have always listened to a lot of electronic, post-punk and industrial music and I think MUMIA was a perfect combination of all of this. Also, I have always been a big fan of Agentss and I thought about someday working with Kodiak. I think Millos' recommendation came at the perfect time." João tells me what was so special about it, "The album has a lot of character and dialogues with many aesthetics that we identify with."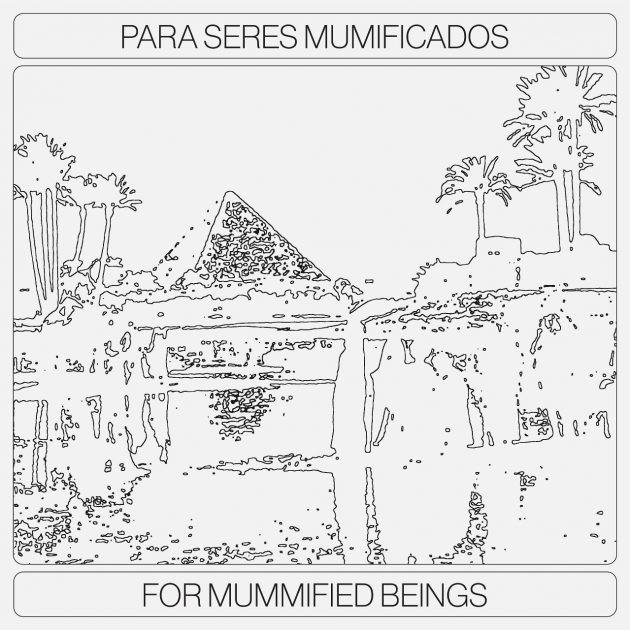 Their next release is another impossible-to-find buried treasure from the Brazilian diaspora: "We are 100% focused now on the launch of The Dreambird by Mitar Subotic and Goran Vejvoda". Mitar Subotic was of course Suba, who just a few days after releasing the groundbreaking mixture of samba and electronics on São Paulo Confessions, died in a fire in his studio in 1999. "It is an album of ambient music/new age with tracks that last 20 minutes. It's been really amazing to compile information from this record that was only released on CD in Brazil by the Catholic label COMEP."
Ah of course, Catholic new-age music would have to be the logical next step for this adventurous and inspiring new label.
More info on Lugar Alto at lugaralto.com

Follow Sounds and Colours: Facebook / Twitter / Instagram / Mixcloud / Soundcloud / Bandcamp

Subscribe to the Sounds and Colours Newsletter for regular updates, news and competitions bringing the best of Latin American culture direct to your Inbox.
Share: