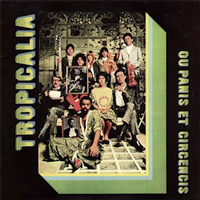 Os Mutantes – Album Guide
19 April, 2011
For many people Os Mutantes are their entrance into Brazilian music. It was something that happened to me after hearing a cover of "Minha Menina" and wondering who had written this perfect pop tune. I then got completely hooked on the psychedelic world of fiery riffs, playful vocals and their love of parody.
The idea of this article is to act as a brief introduction to the world of Os Mutantes. Obviously, the only way you will ever truly get to understand the world of Os Mutantes is by listening to their music. Here are a few good places to start.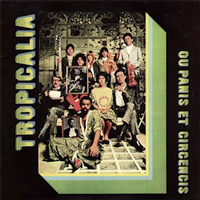 Various Artists – Tropicalia: Ou Panis et Circencis (1968)
(Produced by Rogerio Duprat)
Tropicalia starts with a bang. Caetano Veloso masterminds (this was more his idea than Gil's) an album of alternative pop music that would set the touch paper for the movement, and prove a great starting point for future generations. This album featues contributions from Veloso, Gilberto Gil, Tom Zé, Nara Leao, Gal Costa and Os Mutantes, as well as a fine baroque pop production from Rogerio Duprat. Os Mutantes star in the cut-up dreamworld of "Panis et Circenses". [Note that the title of the album differs from the song as Veloso failed to check his Latin grammar when coming up with the album's name].
Buy Tropicalia: Ou Panis Et Circencis.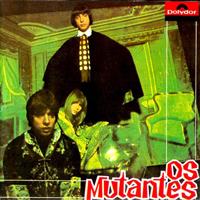 Os Mutantes – Os Mutantes (1968)
(Produced by Rogerio Duprat)
The first Os Mutantes album, and probably the best. Begins with "Panis et Circensis" before heading into "Minha Menina", quite simply one of the greatest pop songs ever written. Lively percussion, a ridiculously-loud fuzz guitar and a sing-along chorus of epic proportions makes it hard to resist. They repeat the trick of irresistibility on their version of "Bat Macumba", written by Veloso and Gil. Distortion is on full and the song's lyrical construction and de-construction does the rest. On other songs they work through a variety of style including avant-garde ("Adeus, Maria Fulô"), Velvet Underground & Nico-style pop ballads ("O Relógio"), French pop ("Le Premier Bonheur du Jour") and 60s exotica ("Senhor F"). It also features their first version of "Baby", originally performed by Veloso and Gal Costa on Tropicalia but here, Os Mutantes make it their own.
Buy Os Mutantes.
Rogerio Duprat – A Banda Tropicalista Do Rogerio Duprat (1968)
An album of 60s pop and exotica, with tropicalia's producer of choice Rogerio Duprat. Very hard to find but definitely worth it, especially for covers of "Cinderella, Rockafella" and "Rain, The Park and Other Things", both of which feature Os Mutantes.
Buy A Banda Tropicalista Do Duprat.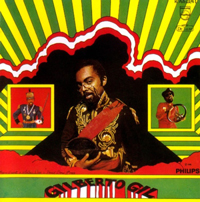 Gilberto Gil – Gilberto Gil (1968)
This album, the first self-titled album by Gil and so often known as Frevo Rasgado, needs a mention as it features the perfect tropicalia mix of Gil's vocals, Duprat's orchestral arrangements and the raw power of Os Mutantes. It is only possible to imagine the sheer amazement of songs like "Marginália 2", "Ele Falava Nisso Todo Dia" and "Domingo No Parque" when they were unleashed on a Brazil in 1968 brought up on the smooth samba of Dorival Caymmi and the emergent calm of bossa nova.
Buy Frevo Rasgado.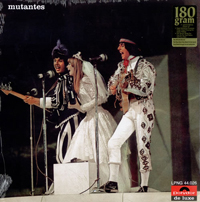 Os Mutantes – Mutantes (1969)
Mutantes marks the group's move into writing much of their own material. It also sees a move away from the production of Rogerio Duprat. Yes, he helps with a number of arrangements on the album but this is becoming less a 60s pop project, and more a 70s rock group. In fact, this point between the two styles seems to work perfectly for Os Mutantes. Rasping psych numbers like "Náo Vá Se Perder Por Ai" and "Dois Mil E Um" are as good as any the band have done, and the haunting ballads "Fuga No II" and "Dia 36" are well worth more attention. You really only need to listen to "Dia 36" once to understand the attraction Beck has to the group. The other-wordly bass sounds are years ahead of their time.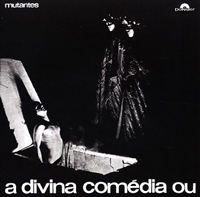 Os Mutantes – A Divina Comedia Ou Ando Desligado (1970)
(Produced by Arnaldo Sacomani, arranged by Os Mutantes & Rogerio Duprat)
A little bit of the band's versatility is lost on this album as influences of hard rock and prog rock seem to have more effect. The song's are especially meaty, with over-the-top organ work from Arnaldo Baptista, but the songwriting has lost a little of it's oomph and the vocal harmonies are nowhere near as effervescent as on their previous albums. That said, "Ando Meio Desligado" is a great way to start the album, a crackling rock song that slowly builds into a spasm of organ and guitar shredding. Similar frenzied crescendoes are reached on "Jogo De Calçada" and "Meu Refrigerador Nao Funciona" though it does get a little "In-A-Gadda-Vida"-style on far too many occasions. A little bit of the 60s feel-good pop does manifest itself on "Hey Boy" and "Desculpe, Baby."
Buy A Divina Comédia Ou Ando Meio Desligado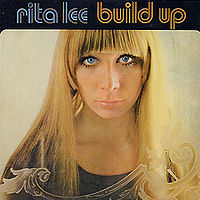 Rita Lee – Build Up (1970)
(Produced by Arnaldo Baptista & Rogerio Duprat)
Rita Lee went on to become one of Brazil's biggest stars in the 70s and 80s. She started plotting her solo success while still with the group. On Build Up she continues many of the themes that were so great about the first two Os Mutantes albums (and which the group were beginning to lose), most noticeably the ability to parody multiple genres, the string section and flamboyant vocal performances. One of the highlights is the opening track, "Sucesso, Aqui Vou Eu (Build Up)", Lee's paean to becoming a star. I'd also recommend "Calma" and "Eu Vou Me Salvar" both of which are very reminiscent of her later work with Tutti Frutti.
Buy Build Up.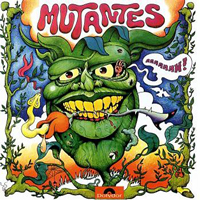 Os Mutantes – Jardim Eletrico (1971)
(Produced by Arnaldo Baptista, arranged by Os Mutantes & Rogerio Duprat)
First off, "Top Top", is one of the most-deranged, perfect pop songs I've ever heard. Elements of disco, garage rock are European kitsch are undercut by fat bass, full-on vocals and one of the tighest, funkiest performances the band ever put to tape. This album is notable for straying from what was a heavier sound on A Divina Comedia to something closer to pop, but also with a line in epic balladry and country music. Songs like "Virgínia" and "It's Very Nice Pra Xuxu" do a great job of parodying Western styles but can become a little grating after a while. I still have no idea how "El Justiciero" became one of their live staples. On any other album this would surely have been nothing more than a footnote.
Buy Jardim Eletrico.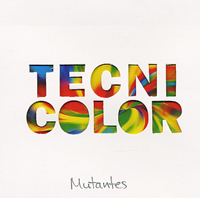 Os Mutantes – Tecnicolor (1970/2000)
(Produced by Carlos Olmes)
Os Mutantes' lost classic. This album of English, and French, versions of their songs was recorded in 1970 but not released until 2000. What is really remarkable about this album is how good the group are at singing in English. Honestly put this on the background and it would be hard to tell they are from Brazil. The songs featured span their first four albums and offer a good introduction for anyone scared off by their portuguese lyrics or wanting to understand those lyrics better. The only criticism would be that the production on tracks from 1968 suffers a little, though when the material is this good it doesn't matter too much.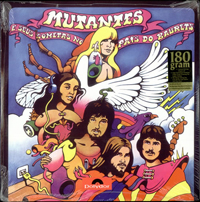 Os Mutantes – Mutantes E Seus Cometas No Pais Do Baurets (1972)
(Produced by Arnaldo Baptista)
This is the last Os Mutantes album to feature the original line-up of Rita Lee, Arnaldo Baptista and Sergio Dias. It's truly the definition of a mixed-bag, veering from the goofy Carlos Santana of "Cantor de Mambo" to the rock 'n' roll lite of "Posso Perder Minha Mulher" to the legendary "Balada do Louco", a song that has the perfect mix of tragedy and comedy. Unfortunately the group's first full-on prog song appears on this album, in the shape of the almost 10 minute long title track.
Buy Mutantes E Seus Cometas No Pais Do Baurets.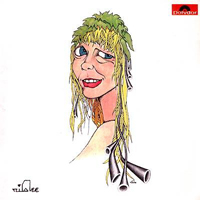 Rita Lee – Hoje E Primero Dia Do Resto De Sua Vida (1972)
(Produced by Arnaldo Baptista)
This would have been an Os Mutantes album if not for a legal dispute. In the end it was released under Rita Lee's name which is probably fair as she does sing on many of the song's featured. For some reason her singing has begun to change on this album and she often adds far too much attitude to the vocals, something that great singers should never really have to do. There are some good moments here, such as "Frique Comigo" and "De Novo Aqui Meu Bom José" but the greatest thing about this album is that it's one of the group's last pop records, before heading off for an over-indulging prog-filled 70s.
Buy Hoje O Primeiro Dia Do Resto Da Sua Vida.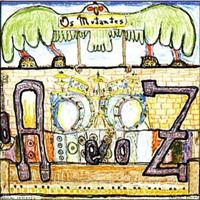 Os Mutantes – O A E O Z (1973)
(Produced by Peninha Schimidt, Allan Watts and Os Mutantes)
Rita Lee had left the group by this point, leaving just Arnaldo Baptista and Sergio Dias to indulge their prog-rock side. This is ultimately the point where Os Mutantes start to become far less interesting. You can only imagine that this music was better suited for live concerts than in the studio as this is quite a disappointing record.
Buy O A E O Z.
Os Mutantes – Haih Or Amortecedor (2009)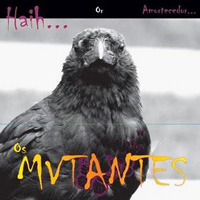 Os Mutantes returned in 2009, though in a very different form. Sergio Dias was the only original member, casting by his side a number of new collaborators. Two of these, in Tom Zé and Jorge Ben, were composers who had collaborated with the group in the 60s. They helped add a bit of much-needed vibrancy to the album despite the group almost sounding like a parody of it's former self. This is unfortunate as one of the main gripes with this album is the modern production. For some reason clean distortion simply doesn't suit Os Mutantes as well. The other gripe obviously is the fact that the songwriting lacks the quality of their earlier work, though songs such as "Teclar" and "O Mensageiro" do at least offer the chance for a good ol' sing-along and some of Tom Zé's manic energy comes across nicely on "2000 E Agarrum". Not a classic album, but definitely not a bad effort.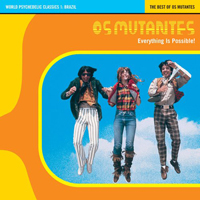 Os Mutantes – World Psychedelic Classics Vol. 1: Os Mutantes — Everything is Possible! (1999)
This Best Of, released by Luaka Bop in 1999, is the best collection on the market for the group and offers a very concise look at the group's career. Condensing Os Mutantes' career onto one CD is not an easy task but this has essentially been achieved here. A good place to start understanding the genius of Os Mutantes, though you will soon move onto buying the rest of their catalogue. This is inevitable!
Buy World Psychedelic Classics Vol.1: Everything Is Possible – the Best of Os Mutantes
After Arnaldo Baptista left the group following O A E O Z Sergio Dias kept the group's name going, recording the albums Tudo Foi Feito Pelo Sol in 1974 and Ao Vivo in 1976. These are only recommended if you really like mellow prog rock and stadium pop.
The group reunited in 2006. Well, Arnaldo Baptista and Sergio Dias reunited anyway, with Zelia Duncan in the Rita Lee role. As a result they recorded the 2-CD Live At The Barbican Theatre: 2006 which isn't actually a bad record.

Follow Sounds and Colours: Facebook / Twitter / Instagram / Mixcloud / Soundcloud / Bandcamp

Subscribe to the Sounds and Colours Newsletter for regular updates, news and competitions bringing the best of Latin American culture direct to your Inbox.
Share: