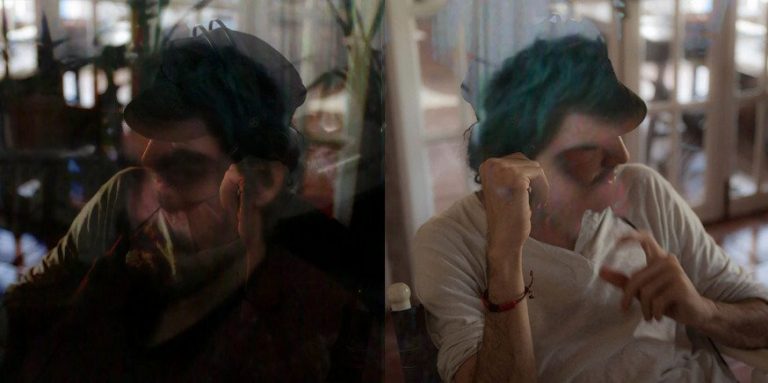 Pedroso & Pedrosa: Searching For A New Language
30 October, 2020
"We came up with the name back in high school. One day we said, 'we're going to be a duo and call ourselves Pedroso & Pedrosa and we're going to make silly tracks'." Rafael de Toledo Pedroso is explaining how he and, schoolmate-turned-bandmate, Pedro Pedrosa came to release their first joint musical venture this October. "Me and Pedro became friends back then because of music – we were big fans of progressive rock and a lot of different stuff at high school. I just remember he listened to a lot of Jethro Tull and he played the recorder really well… It was just a natural progression I would say."
A natural progression it may have felt, but it took thirteen years for Pedroso & Pedrosa to materialise. "We went in different directions later in life. Pedro went into theatre and performance art; I went into film." And, what's more, when they finally adopted the name Pedroso & Pedrosa , there was little "silly" about the music the two schoolmates made. Skyping me from Ponto Grosso (Rafael) and Rio de Janeiro (Pedro), the duo are talking about their debut album: an experimental folk-electronic project called Procuram Quati ("Searching For Coati"). It is a captivating album: a fusion of folk song-structures, sweeps of cinematic textures and juddering, digitised beats which are hauled together, often incongruously – but always intriguingly. Atop, electronic burblings lie like vellum-paper scribblings, wrapping the album's modest 25 minutes in a grainy patina of samples and scratches.
On Procuram, little remains of Rafael's and Pedro's early prog-rock devotion – save for their appetites for indulgent experimentation. It is something that much of our early conversation centres on.
We get onto the topic of experimental music via an explanation of the album's title – an explanation that Pedro proffers through fits of laughter. "I'm trying to find the least weird way of saying this – but I have a very strong passion for this animal, the coati. Since I can recall, I have always loved it. But I never have seen one [even though] it's an animal we can find in many places in Brazil.
"So, when Rafael and I began to reconnect, I would spend most of the time – poor Rafael – just talking about coatis. Covid had just began to start and I was thinking 'Oh my god, I could die tomorrow and I haven't met a coati in my life so, you know, I should stop everything and go out looking for a coati!' It became a strange obsession!"
Rafael adds, keenly, "I think it was interesting because, in a way, the album was a search – the coati becomes a nice symbol of that search because it's not a very noble animal; it lives among trash. But it's very Brazilian – I don't think there's coatis outside of Brazil."

"Only in Paraguay!" Pedro clarifies.
I ask the two to expound upon Rafael's observation: how is their album a search? Pedro explains: "It might sound a little bit naïve but, when I think about experimental music, more than just the descriptive tag, I think about the process of trying. Trying and sometimes failing, and sometimes achieving success. Rafael and I are producing from different cities and we're trying and searching for a new genre or language… Some common ground upon which we can create, a construction we can build on together."
"Experimental music falls into such clichés – such predetermined methods. We find a lot of joy in the search for new methods"
The two see eye to eye. "The album really represents what we can do together. As much as it is a search, it is a celebratory search – we're happily searching for this coati – we find a lot of joy in the search," Rafael declares. "Experimental music falls into such cliches – such predetermined techniques and methods – that it ceases to be experimental. And we really just wanted to have some fun – to enjoy the search. This is one of the most fun experiences I've had producing and making an album. Even if it dealt with tragic, melancholic feelings at times – because of the state of the world and Covid and everything else. It was still very pleasurable and it was discovering new ground – which was so fun to do."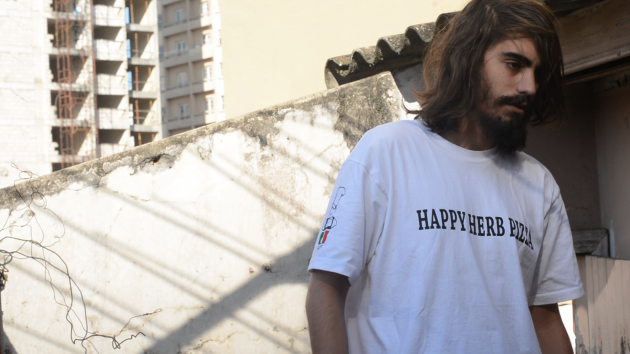 Pedroso & Pedrosa's search, which resulted in Procuram Quati, began at the start of the year, "before Covid and everything." For Pedro, it was something he'd always wanted to do: "I was very open to partnerships and really wanted to start something new [at the time]."

Rafael, meanwhile, was convinced after Pedro sent him a soundtrack he'd been working on. "It was nothing I could have expected and as soon as I heard it I was like 'please, let's collaborate'. His soundtrack was insane." Rafael is fulsome in his praise of Pedro. "I was already a fan of Pedro's voice as well – his father is a musician and Pedro sings in a few tracks on some albums. So, it was a pleasure to collaborate in that sense, too."
I ask Pedro what the soundtrack was for? "It was a play called "Amanheceu e aquela árvore continua em brasas", and told the story of a tragedy that happened in Rio Grande Do Sul a few years ago. A fire occurred at Kiss Nightclub in Santa Maria and many, many people died. The play was concerned with the memories of people that were there on that date. So it's a story that is very non-linear – the play had a lot of chronological displacement so the soundtrack was almost like catching many fragments of memories and stitching it all together. It was a work of constructing images towards sound."
Pedro is evidently delighted by his first forays into music. "It had always been something I loved, but I hadn't actively worked on music. In theatre, I'd always be like, 'oh no, no – you make the soundtrack because it's something you like'. [In theatre,] music was always something of an accessory of building something bigger. But then last year I was like 'no – I want to make music a choice'. I was seeing Rafael – really working with music, not just playing or experimenting – and I also wanted to work with it seriously."
Rafael explains that he has been releasing hip hop, since 2011, under the nom de plume Heche. "I've been in the local rap scene since 2015 and am kinda leaving it now. I also do noise music, but that's more in the performance sense. But yeah, mostly experimental stuff because my hip-hop output is not very…" He roots around for a suitable adjective. "…normal. It's very eccentric, to say the least.
"Here in Brazil the hip-hop scene has always been behind, sonically, so it is always fun to be able to listen to influences from other countries and really bring that in – now we have Brazilian grime music," he exclaims, laughing.
Well-practiced in hip-hop experimentation, it is Rafael who handles the majority of Pedroso & Pedrosa's electronics and production. I ask him what he does to ensure Pedroso & Pedrosa's music is always experimental. How did they sidestep clichés, on Procuram Quati, that they identify in other experimental music?
"Each one of the album's eight tracks was produced using a completely different method. It was part of this search to always try and do something new. I don't want to call any other experimental musician lazy but there are addictions and vices that we all follow – us included. But we try and give space for both me and Pedro to do everything we could on the album. So, there are moment where he sings and plays, I play and rap, moments when I write a track and when he writes a track… We wanted to experiment with new methods and see what might come out. Sometimes the result is not that leftfield, or weird, but the process of making it would have been completely experimental."
"Personally, 'experimental' is not one genre – it's many." Pedro weighs in. "It has to do with 'how you do it' and not the end product, nor the style. I think we didn't go on to compose any song thinking, 'oh we want to reach that style'. No, we want to find out what our style is – it's not preconceived. So, there are many kinds of sounds in the album. We get some Brazilian aspects of songs and production – and those elements are generally not that related to electronic songs. So when you mix those things with electronics, without going for a samba-house thing, you get something not that alien or out of the world, but something not very common."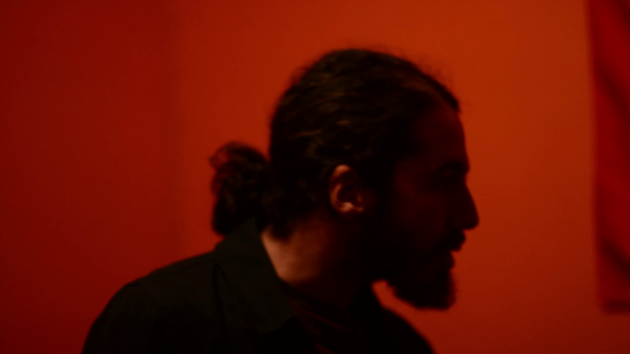 Pedro's conclusion is a perfect appraisal of lead single and album opener "Maus Lençóis" ("Deep Water"). I remark that its bar-song melody, sung in drunken group-vocals, is instantly familiar, not remotely alien – the tune sounds like it's been around since the invention of the pub.
"It was very intentional to get this feeling. My greatest inspiration was traditional songs and lullabies. I actually sing a traditional Brazilian lullaby in the intro very quietly, mixed with other elements. But yeah, it's inspired by those – and drunk songs.
"It was a song I wrote at the beginning of the year. It was funny because before Covid started out I was already kind of quarantining myself for no reason – I just didn't want to go out. And every time it got to Friday, I'd have an uncontrollable desire to go out and get drunk and do something really crazy and get out of my head. But I never managed to really go out, so I'd end up drinking home alone and the results were never good!
"But there was one day when I was completely drunk by myself alone and this song came out. The lyrics speak about a desire for bohemian adventure, while already knowing of its failure. Like, I wanted to go and get wasted but I already know it will be no good at the end, so what's the point of getting wasted and crazy…
"I recorded it on Friday 13th [March], the first day of quarantine in Brazil and it's become quite symbolic, for me. Since I wrote this song about getting out and drinking, I haven't been able to do this – it's like a curse!"

"Or a blessing," Rafael interjects.
The album opener's festive tone belies its gruesome lyrics. On Bandcamp, the English translation of Pedro's lyrics begin: "So it's Friday night/ And I just want to hang myself". Further down the webpage, Procuram Quati's liner notes deem the album full of "tales of blind optimism". I point out this incongruity.
Rafael rejoins. "Yeah but that's the thing – the album has a loose concept of night and day inverted, where we start at the peak of night and through the album we go towards the more sunny side… But it does start on a very violent note."
"We love creating atmospheres. The ending is almost cinematographic, constructing a narrative inside sound."
"I think the blind optimism shows through almost laughing at tragedy – trying to keep things light and easy even when they aren't." Pedro contributes, pausing to take a minute over his words. "This song, although it ends with a car crash, it's about drinking and getting wasted – 'let's try and forget about the troubles'. But the troubles are always there. They always kind of come back and appear in the sound."
Rafael's electronic experimentation throughout "Maus Lençóis" climaxes in an arresting coda. He explains: "we both love bringing all kinds of sounds into our music and making narratives or dramatic moments. Like the car crash [sound effects] at the end of 'Maus Lençóis'."
"We love creating atmospheres," Pedro concurs. "At the ending, it is almost cinematographic – constructing a narrative inside sound. When [songs are] almost ready, we ask ourselves, 'how can this turn into a story?'"
The layers of whirring electronics, bursts of strident orchestration and warbled speech samples bring the album opener to a disorienting close. Laced through the melange of sound is a North American narrator, recounting a night on the town: "A lotta people outside, drinking, chilling, music playing outside, dancing outside – a great environment…" The story is interrupted by the aforementioned car crash.
"It's something very specific to Rio De Janeiro," Pedro explains when I ask why these North American spoken samples were chosen. "We say that 'Rio is a heaven for everyone who doesn't live here.' If you're visiting, it's a heaven – if you're living it, not really. The bohemian side of Rio is very attractive to tourists. So, there was one character [that I had to include]: the tourist, who is only here to enjoy himself, just lost, thinking 'oh my god, it's so beautiful, I want to be here forever'."
The theatrical electronics at the close of "Maus Lençóis" are heard through much of the album – but always in stark contexts. "Luar", for instance, is a rolling electronic soundscape, while "Seis Badaladas" is a trip-hop-inflected skit that might be an offcut from Primal Scream's Vanishing Point. Between the two is "Três Anos" – a stripped-back track rooted in MPB tradition. I ask why the duo wanted to build their album around such a fragmented, fluctuating framework.
"If you want to portray reality, then you've got to be crazy. This year has proven that things don't continue along a straight line forever."
"It's a personal thing, but I always think that if you want to portray reality as it is, then you've got to be crazy. Reality is crazy – it jumps all over the place. I don't think it's necessarily our ultimate intention to portray reality, but this year has proven that things don't continue along a straight line forever. It's also something that I like researching a lot – trying to create a narrative that you can change and displace and suggest various things through and see what people mount up on their minds."
Rafael interrupts, suggesting that such an enigmatic approach to making an album has left some listeners in the dark. "It was a hurdle that we knew we were going to face when showing the album to a lot of people. At the beginning, we got a lot of divisive answers from people who liked more of the electronic style or the traditional song-structures. Those jumps threw a lot of people off." He adds, tentatively, "but in the end it kind of worked in favour of the album, in our opinion. We wanted to navigate different atmospheres and moods."
I ask Rafael about "Três Anos", "the only song that Rafael wrote the lyrics to". "It's somewhat a cliché break-up song. I wrote it three years after breaking up with a long-term partner. It's just a small reflection. But, the melody, we wanted to keep simple. It was one of the last songs we produced for the album and by that time we had a lot of noise already – we wanted something that would slow it down and bring a bit of calm."
I remark that it's the most overtly Brazilian-sounding track on the album.
"Well, I'm always listening to different stuff. As far as relating to any current scene here… Brazil is such a big country and its scenes are very closed off here. So, sometimes it becomes really hard to even find out about experimental musicians here. But, then, the ones we do find out about… I appreciate their craft but it's not something I recurrently listen to.
"Within Brazilian music both me and Pedro have influences from the past decades: Itamara Assumpção, Arrigo Barnabé… But I try to not listen to current experimental artists. I'm very easily influenced by what I listen to, so sometimes I try to keep my ears closed so I don't try to subconsciously repeat something that I really like!"
Pedro agrees. "When I went to harmonise the lyrics that Rafael sent me, I said to myself I want to focus on what he gave me and I tried to blank my head in terms of 'don't copy anything that's already existing'."
As for Pedro's Brazilian influences: "There is a Brazilian experimental artist that is kind of from the 70s, 80s that I like very much – Fernando Falcão. It's a guy that I love very much because he has a very solid album of which 75% is made of ambience and instrumentals. And he created his own instruments made of water and plastic!"
I tell Pedro that I'm lucky enough to own the album he's talking about – Memória das Águas. It was re-pressed last year by Selva Discos and gifted to me by label boss Trepanado while touring together – on the same Friday 13th that Brazil went into lockdown and Pedro recorded "Maus Lençóis".
"I'm amazed… It's very strange that there are these kind of Brazilian artists that are never successful here but always successful outside."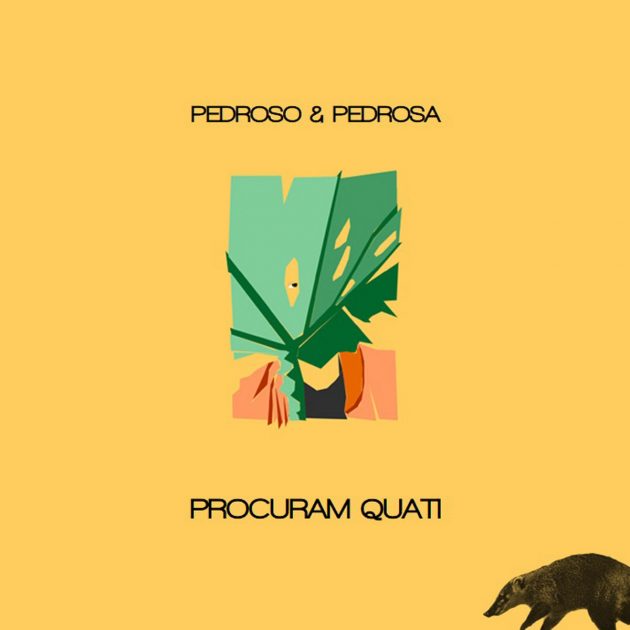 Procuram Quati has gone the right way about becoming such a successful album; the experimental project was released on the distinguished US label Grimalkin – a music and zine collective, and LGBTQ-centered record label that actively supports social injustice and civil rights organisations worldwide. It seems like a very distant thing for a Brazilian band to be involved in – how did the collaboration happen?
"Yeah, I kinda ask myself that every day. It began as simply discovering new songs and labels and thinking, 'let's see what's going on in terms of experimental songs'. It's a label that really supports different genres and styles. I was like, 'they're not going to accept us are they?' But their answer was really crazy – really receptive!"
Rafael opens up about a more personal affiliation to the label. "I knew about Grimalkin for a while and really liked their goals and how they went on about marginalised and queer and non-binary artists because, within the hip-hop scene here, it was always really hard doing anything that had a queer focus without getting really boycotted and having people turn their backs on you. So it was a place that seemed to align with everything that, at least myself as a musician, was looking for."
"They've shown nothing but love to us – and to our release, they've showed the same." Pedro professes, "it's very important for us – producing with little money in Brazil over such a great distance… It's an opportunity that means a lot to us."
Aligning with Grimalkin's policies, all proceeds from Procuram Quati's tape sales are going to a grassroots organisation of their choice. They elected Agência de Notícias das Favelas, their Bandcamp explaining the choice: "ANF is an independent news vehicle that was turned into an NGO that produces newspapers, events and other cultural products made exclusively by people that live in favelas. The people who live there rely mainly on their weekly newspaper A Voz da Favela (the Voice of the Favela), which is sold on the streets by an open price (you can pay what you want)."
Pedro gives more information about A Voz Da Favela. "Well, Grimalkin have a strong social involvement, so I thought about A Voz Da Favela because it's a newspaper that really gets in contact with everyday life here in Rio. It's a very important organisation nowadays because media here in Brazil is really, really, really conservative and really linked to established powers and old people with old mentalities. People see news in the papers and on the television, and everyday they're telling lies about their lives.
"And, of course," Pedro emphasises. "Like many things here, during Covid, [A Voz Da Favela] is something that's in real need of money because it's falling apart…"
"The president looks at his numbers and decides it's better if people die. That's their maths…"
Pedro's mention of the C-word hastens the customary coronavirus conversation. "It's a disaster, a total disaster. If I get too emotional or too violent, Rafael, please cut me off! I get worked up talking about these things, but I mean our government is a real disaster. Sometimes we talk so badly about it that people begin to doubt us, saying, 'it can't be that bad'. No, it is that bad… And it's worse. It's mainly about that the president looking at numbers and deciding it's better if people die – not for the people, but for government. It's better to let people die – that's their maths…"
"It's very Catholic – using Darwinist solutions to the problem," Rafael adds.
"Exactly – a Darwinist solution. Almost like a Malthusianic solution."
The duo's album was started and finished during this period of international crisis. I wonder at what point during the crisis they finished the album, and whether they foresaw what its magnitude would be by the time their album was released.
"I would say the album seemed optimistic… for the time," Rafael considers. "And now it seems even more optimistic… Way more. It would be a lot darker in mood right now. Our political crisis has been going on for far longer than Covid. But Covid really has worsened the situation. We have not seen it this ugly before.
"We were in the process of recording a video for the final track called 'Sorrindo' – which means smiling. And now everyone wears a mask so we can't even see the people smiling anymore! So there's also little things like that [which we didn't foresee]."
"It's already a very ironic song," Pedro clarifies. "It's about destruction and everything falling apart – 'everything's being destroyed and we're smiling while it's happening!' It asks, 'what is the price of smiling?' People may disagree but, to me, today, smiling in Brazil is almost like a lie, naturally," he laughs, somewhat despairingly. "'Why are you smiling? We should be sad!' There's something ironic in that… It was composed at the beginning of quarantine before we knew the length of this…
"But, I think that everything that we create is influenced by this negative feeling of having a lunatic in the presidency. Everything is indirectly inspired by it even if we're not addressing politics explicitly."
Rafael interjects: "Yeah, we need to say that culture in Brazil has been systematically dismantled in the last years. We had a fire in one of our main museums and no one has done anything to recover what was lost. And, since then, lots of institutions have been closed. The main film institute has been left to the flies; they are really dismantling any kind of cultural support. And there was very little to begin with."
To me, there are many parallels to the censorship of the military dictatorship, which plagued Brazilian arts and music from 1964 to 1985. This suggestion is met with cries of agreement.
"I always think about that famous sentence," Pedro begins. "'History happens first as a tragedy and second as a farce.' I think we're having the parody of that dictatorship – it's like the goofy version. Because I think, what they had at that time, which [Bolsonaro] doesn't have now, is external influence. I think the Brazilian dictatorship in the sixties was really recognised worldwide. But this one is recognised as a mess. I think if Bolsonaro had a more aggressive and successful propaganda machine, we would be worse off – they could be passing a great image to the outside world. But we're not because it is total chaos."
"Sometimes the stupidness of our president saves us from a worse fate," Rafael sighs. "It's a tragic paradox…"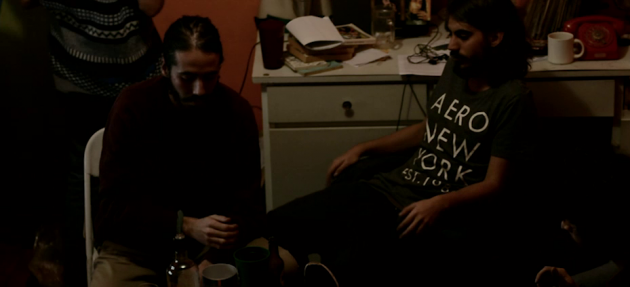 Changing the topic, I ask the pair what's next for Pedroso & Pedrosa. Rafael's despondency disappears, replaced by a buoyant, determined energy. "Our next plan is to try to produce an album in person. We are still producing from a distance because we're both workaholics. But we've planned to get together for a few months, to really be able to bring an album together." It's a big deal; the two school friends haven't seen each other in person for six or seven years – an unbelievable fact, considering the boundary-breaking scope of their musical ventures. "We have a lot of music done already which we want to put out once Quati is released," Rafael announces.
I ask them whether what it sounds like? Similar to Procuram Quati? The two experimental artists laugh in unison. It was a foolish question. "Not really, no." 
Procuram Quati by Pedroso & Pedrosa is out now on Grimalkin:

Follow Sounds and Colours: Facebook / Twitter / Instagram / Mixcloud / Soundcloud / Bandcamp

Subscribe to the Sounds and Colours Newsletter for regular updates, news and competitions bringing the best of Latin American culture direct to your Inbox.
Share: