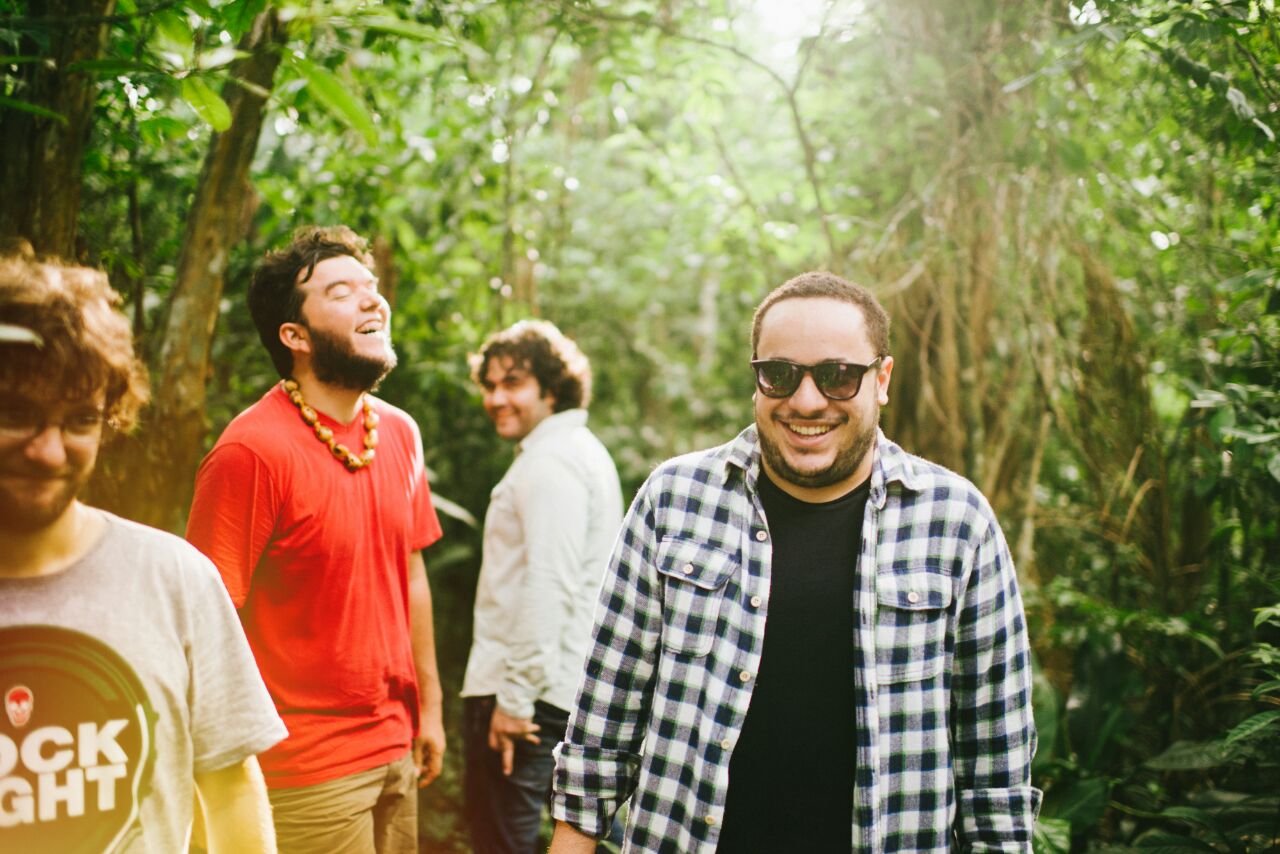 PREMIÈRE: Os Descordantes Address Struggles of Brazil's LGBT Community in Latest Video "Hoje de Manhã"
04 December, 2015
Musically speaking, Brazil's Amazon region has a reputation for its musicians "leaving for the big city", as they say of people moving to São Paulo or Rio de Janeiro in pursuit of a career. However, there are some that stay, and one of those groups is Os Descordantes. Hailing from Rio Branco, the capital of the state of Acre, the group not only stayed but have organised festivals in their home town and regularly sing of their origins making Acre a constant influence in their songwriting.
Their hope is to make Acre just as much a part of the Brazilian pop/rock scene as São Paulo, Rio de Janeiro and Goiânia. On their debut Espera a Chuva Passar they mix influences from brega culture (i.e. Da Costa, Tião Natureza, Pia Villa, Geraldo Leite, Jorge Cardoso and Mão de Onça) with passionate lyrics, elements of Pink Floyd and The Beatles, as well as other names from Brazil's extensive pop and rock history.
On "Hoje de Manhã", which we are hugely proud to be premièring on Sounds and Colours you can hear the voice of special guest brega rock crooner Bruno Souto, and a video that that tells a simple love triangle story, at the same time that it references the current urban struggles between fundamentalist sectors of society and the LGBT community in Brazil. Here's what singer/guitarist Diego Torres de Mello has to say about the video:
"The video was based on a short story of a friend of ours that was, on the other side, based on the song. It had initially no political content in the story, but the band decided to add that to the video. In the end, the idea was to portrait a love that is so strong it overcomes social paradigms and religious doctrines."
You can listen to Os Descordantes' debut album Espera a Chuva Passar in its entirety on Soundcloud
Here's the video for "Hoje de Manhã":


Follow Sounds and Colours: Facebook / Twitter / Instagram / Mixcloud / Soundcloud / Bandcamp

Subscribe to the Sounds and Colours Newsletter for regular updates, news and competitions bringing the best of Latin American culture direct to your Inbox.
Share: