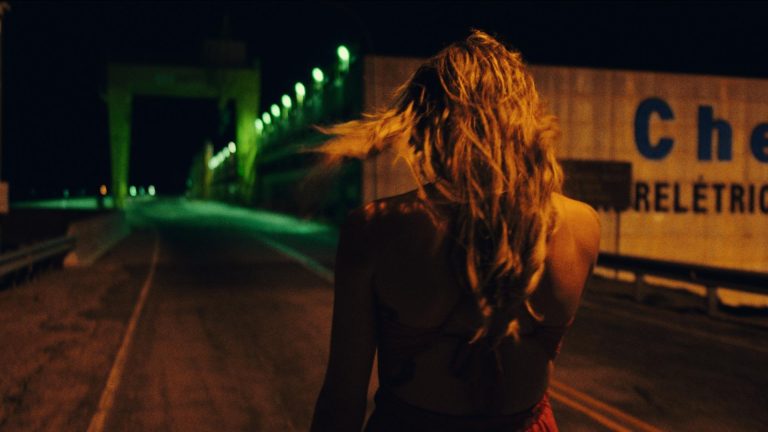 Cinemaeuropa
'Private Desert': An Antidote for Contemporary Hate Speech
16 March, 2022
In T. S. Eliot's poem, The Waste Land, a modern knight crosses a lifeless land in search of the Holy Grail in order to cure his ailing King. If he asks the right questions and overcomes a number of obstacles, the knight will not only heal the King, but also restores life to the barren land.
The poem came to my mind when watching Aly Muritiba's cinematic ode Private Desert. It tells the story of Daniel (played masterfully by the Franco-Brazilian actor Antonio Saboia), an exemplary police officer who ends up making a serious mistake that jeopardizes his career.
t's a "mistake" that causes a public stir with his boss demanding that he and his partner undergo psychiatric treatment before being reincorporated into the force. While out of work, Daniel is forced to take care of his father who has Alzheimer's disease, as, without his job, he is no longer able to pay for his father's care. Theirs is an affectionate relationship, his father's short-term memory gone, but not his pride for the medals and awards he won during his military career.

Daniel's heart is set on the non-binary person he met on the internet, Sara (in a touching performance by Brazilian actor Pedro Fasanaro). So when Sara suddenly ghosts him, the ensuing bewilderment this provokes serves as a trigger for a scenic road trip that takes Daniel from Curitiba, in the south of Brazil, to Sobradinho, a modest municipality of 23,000 people in the state of Bahia.
Sara is essentially Daniel's muse, his anima, the feminine unlike all others, who makes him feel loved as a man. Paradoxically, Sara is the one who will ask the sharp questions of the injured Daniel. And the questions, as we know from the legend of the Grail, have a curative effect, for they can make the individual go beyond representations of him or herself.
In Private Desert, Brazilian film-maker Muritiba lends his unique and original vision to a production that surpasses his previous work, showcasing expressive aesthetic choices that reveal the rich inner conflict of the dense – and very well psychologically constructed – characters.
I confess that I watched the movie and then went to sleep feeling sorry that it ended. When I woke up, I couldn't help but think that it would be very interesting to have someone like Sara and Daniel to chat with. Despite their differences, they are always open to dialogue.
Private Desert received a 10-minute standing ovation at the Venice Film Festival in 2021, where it won the Audience Award. Selected by the Academia Brasileira de Cinema to be the representative in the International Film category at the 2022 Oscars, however it was not nominated for one of the final spots. 
It is a pity that the film did not enter the international competition, as its themes would be surely welcome in current times, where fake news woven around oneself, others and the world excels. generating hate speech that contaminates relationships, and stops lives from being lived fully. The film shows, that through its creative friction people can discover their true nature.
Private Desert will be screening as part of the BFI Flare LGBTQIA+ Film Festival running 16-27 March.

Follow Sounds and Colours: Facebook / Twitter / Instagram / Mixcloud / Soundcloud / Bandcamp

Subscribe to the Sounds and Colours Newsletter for regular updates, news and competitions bringing the best of Latin American culture direct to your Inbox.
Share: