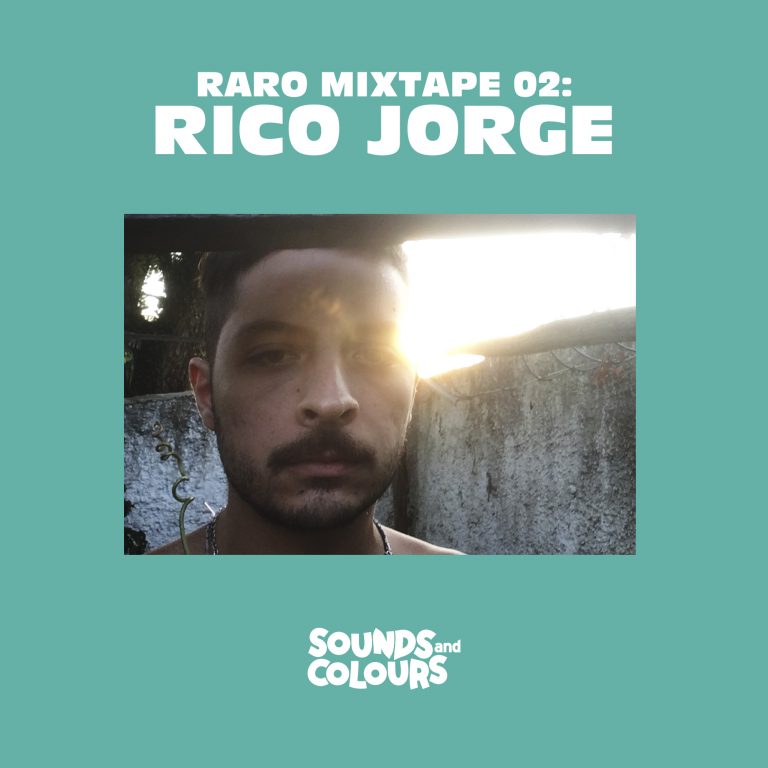 RARO 02: Rico Jorge
25 September, 2020
São Paulo based composer, producer and multi-instrumentalist, Rico Jorge, is one of Brazilian dance music's foremost creative minds. Following 2018's vivid, instrumentally rich EP Mitos Poréns, Jorge has ploughed his furrow of colourful song-structured electronic compositions to much aplomb. His compositions have featured most recently on Gop Tun's V.Acina Vol.2 and TORMENTA's C LACRAIA ESTIVESSE VIVA, and we're lucky enough to host him for a Raro Mixtape which includes his two latest, currently unreleased tracks.
Jorge explains his mix:
"I made this mix thinking about the artists around what I experience and the peaks of scene that I am part of here. They are new, real things and full of contemporary Brazilian thinking. I always think about my mixes like a whole song structure, I try to create moments of tension and drastic changes to get you involved. It's a collective and lonely experience at the same time. There are subtle vocals that I record to say that's me coordinating songs, voices and bodies to demonstrate our actual Brazilian environment."
Tracklisting
M. Takara – a luz e a poluição
Rose Juam – Cabidelo
MNTH – Sábio Sapo
Brasileiro Garantido – BDQ006
Mauricio Avila – Quem (unreleased)
Rico Jorge – Uniqdaururu (unreleased)
Kid From Amazon (II) – Mark 4
Cainã Bomilcar – Montagem do yt pt.6 deixa o baile rolar
Jup do Bairro – O Corre
Posada – Caramujo
Xiao Quan – Half Moon Kick
Rico Jorge – Paranoia (unreleased)
NOG4YRA – Associação Livre
Ellen Milgrau, Stroka – Vattene (TYV Influenza Remix)
Brookyn – Eyes
Dronedeus- eu não sei o que quero
Mari Hezer – Tensão Respiro
Lucas Vidal – Fugiu Pelo Ar
Thiago Nassif – Pele de Leopardo
This mix series plays on the Hispanic and Lusophone homonym, "Raro". "Raro" holds two meanings in Spanish and Portuguese: "rare" and also "strange". Sounds & Colours' Raro Series is a crate-diggers' mix series which embraces both meanings. Over the course of on hour, our guest DJ will delve into Latin America's unknown, underappreciated and unbelievable music and reveal its hidden gems.

Follow Sounds and Colours: Facebook / Twitter / Instagram / Mixcloud / Soundcloud / Bandcamp

Subscribe to the Sounds and Colours Newsletter for regular updates, news and competitions bringing the best of Latin American culture direct to your Inbox.
Share: