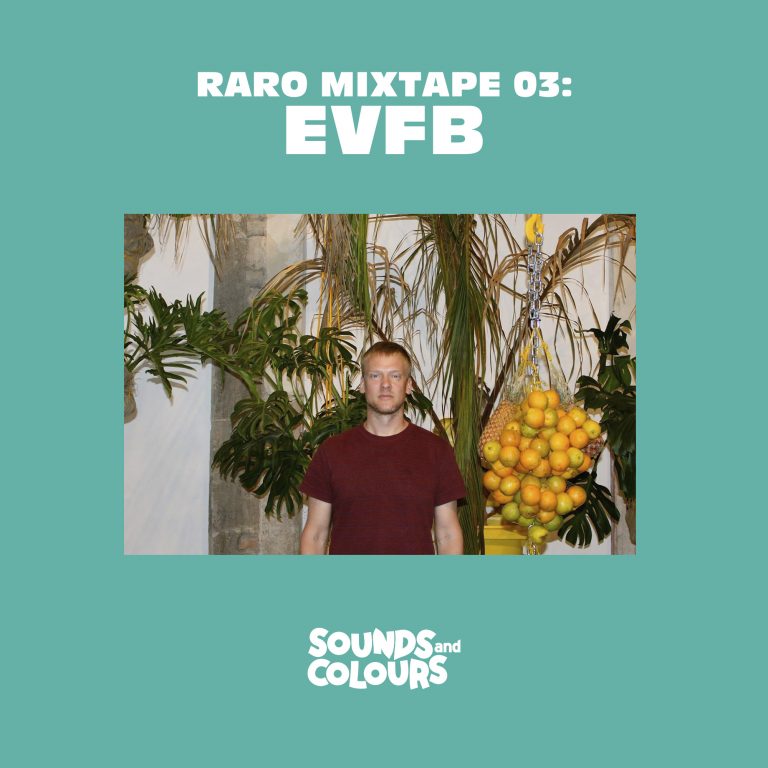 RARO 03: Batukizer (Live from Kunsten Museum of Modern Art Aalborg)
09 October, 2020
The Copenhagen musicologist, Rasmus Schack, has become internationally revered as one of the authorities on Brazilian twentieth-century music since Batukizer, originally named Epic Vinyls From Brazil, began seven years ago. Having DJ'd acid jazz and latin varieties since the last millennium, Schack's musical interests drew focus, following two formative periods spent in Brazil. In 2000, Schack met his wife and EVFB co-founder, Dona Clara – who just happened to be Jorge Ben's backing vocalist for two years. And, more than just newfound love, Schack returned to Denmark with a polychrome collection of Brazilian records. Later, having returned from a trip in 2013 and, by then, collected about 600 rare records, Schack began researching, labelling and cleaning up his unearthed gems. Since 2014, the prolific mix-maker and owner of an unparalleled wealth of Brazilian rarities, has toured Europe and Brazil, collaborated with Bento Araújo on his Lindo Sonho Delirante book launch, and supported Brazilian music's most celebrated artists such as Jorge Ben, Marcos Valle, Azymuth, Liniker e Os Caramelows and Emicida. It's an honour to have him in for a special vinyl-only Raro Mixtape recorded at the Kunsten Museum of Modern Art in Aalborg. Epic Vinyls From Brazil has now undergone an evolution, becoming Batukizer.
Schack let us know more about his inimitable mix:
"This is a selection of some current favorite tracks from Brazilian LPs.
"They were all released between 1976 and 1985. The span of 10 years forms the base of this musical journey, touching upon master musicians as Djalma Corrêa, Tom Zé and Antonio Adolfo with excursions into folkloric themes and soundscapes on the way. There's just one exception: The trippy final track is a newer track from German XiqueXique sampling a Brazilian vocal describing an expedition into the Amazon.
"The opening track is Bene Fonteles spectacular "Aves e Frutas (Birds and Fruits)" featuring the bird songstress Tetê. Tetê grew up on the countryside learning to sing with the birds and enter into a line of Brazilian musicians that holds nature as a main source of inspiration – people like Hermeto Pascoal, Joao Donato and Clara Nunes.
"Some independent label jazz records are flowing into the mix, with a track from Antonio Adolfo's standout 1977 "Made at Home" album, and moving on to contributions from the amazing MPBC album series and artists like Guilherme Vergueiro, Nilson Chaves and Quintaessencia – three still very overlooked albums.
"The mix stretches the boundaries between jazz and regional music, independent and major artists and the geographical journey goes from São Paulo to Bahia and further North. For further excursions into the great Brazilian musical adventure, check out our mixtapes called Four Cornes of Brazil: FCOB-1 and FCOB-2.
"Enjoy!"
Tracklisting
Bene Fonteles feat Tete Espindola – Aves e Frutas (1983)
Nelson Ayres – Cidade Encantada (1979)
Djalma Correâ – Homenagem A Um Índio Conhecido (1978)
Nelson Ayres – Muito Tempo (1979)
Guilherme Vergueiro – Dentro De Voce (Inside Of You) (1980)
Gal Costa – O Vento (1976)
Antonio Adolfo – Aonde Você Vai? (1977)
Hyldon – Boiadeiro (1976)
Dudu Moraes – Eloiá (1985)
Caetano Veloso – Depois Que O Ilê Passar (1987)
Catia De França – Ponta Dos Seixas (1980)
Quintaessencia – Cravo E Canela (1984)
Edo Lobo feat. Joyce & Viva Voz – Rei Morto, Rei Posto (1980)
Nilson Chaves – Graviola (1981)
Trio Mocoto – Não Adianta (1977)
Tom Zé – A Felicidade (1976)
Xique-Xique – Rio Negro (2016)
This mix series plays on the Hispanic and Lusophone homonym, "Raro". "Raro" holds two meanings in Spanish and Portuguese: "rare" and also "strange". Sounds & Colours' Raro Series is a crate-diggers' mix series which embraces both meanings. Over the course of on hour, our guest DJ will delve into Latin America's unknown, underappreciated and unbelievable music and reveal its hidden gems.


Follow Sounds and Colours: Facebook / Twitter / Instagram / Mixcloud / Soundcloud / Bandcamp

Subscribe to the Sounds and Colours Newsletter for regular updates, news and competitions bringing the best of Latin American culture direct to your Inbox.
Share: