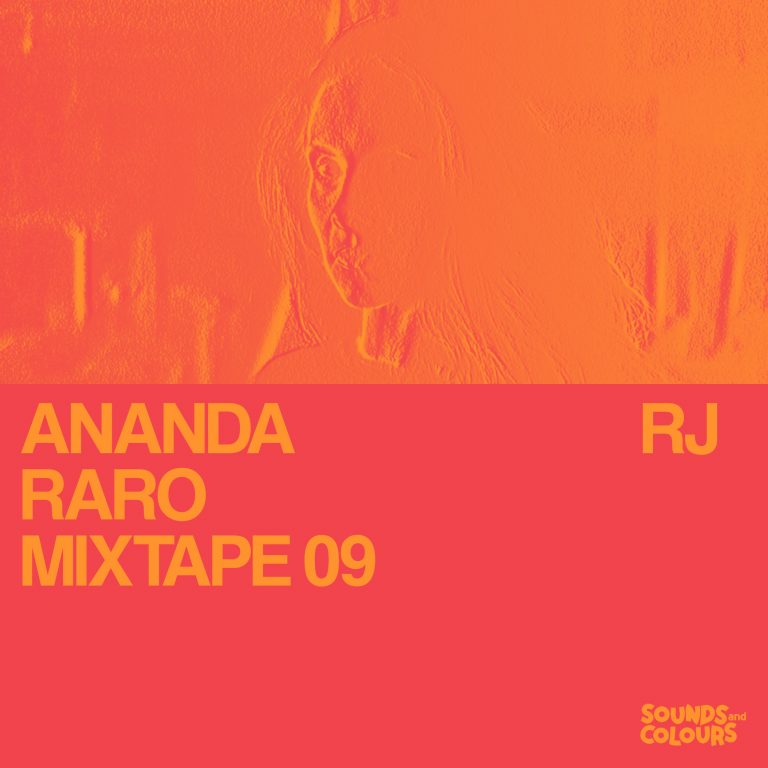 RARO 09: Ananda
15 January, 2021
Linchpin of her local scene, Rio de Janeiro's veritable rave queen, Ananda has found her musical home in the Carioca warehouses and parking lots where she holds fort at her four-year strong queer party, KODE. There, the producer and DJ hosts Brazil's finest; Gezender, Amanda Mussi, WHITE PRATA and RHR have all been known to jostle jogwheels at the celebrated techno-oriented events. But Ananda's impact on Brazilian club music far outstretches the RDJ limits. Indeed, she regularly frequents São Paulo's revered parties Mamba Negra, ODD and Carlos Capslock; and, she's even guested at Berlin's incomparable Pornceptual and Buttons events. As a producer, Ananda's style is dark and intense, yet never overbearing. Her compositions feel spacious and intricate; delicate layers, tonal curios and startling timbre changes intrigue and tug at the ear, transforming tracks that begin in the four-to-the-floor techno idiom, into something altogether more atmospheric. Building on features with Gop Tun, TORMENTA and A-Mig, Ananda's debut album Retratos De Comutação, which came out via Domina last month, sees the Carioca in abundantly creative mood. Over the course of the 7 tracks, which span everything from industrial to leftfield ambient, with layers of native flute and percussion, Ananda takes the listener on a wholly immersive journey. It's an honour to have her sit in for this week's Raro Mixtape.
"This mix features tracks by Latin American producers only, most of them Brazilian. There's also a couple tracks from my debut album that came out earlier this year. The mix covers a lot of different electronic music genres from club to ambient and a large tempo range, but the overall vibe is dark and energetic with some cinematic moments."
Tracklisting
Castiel Vitorino y Nãovenhasemrosto – Exu matou um pássaro ontem, com uma pedra que só jogou hoje
Kakubo e Malka –  Miração  
Ananda –  Seance
DJ PAI  – Medellin 3000
Bitter babe  – Como me miras
THNGMJX – And Then She Realized The True Extent Of Her Animal Passion
Lila Tirando a Violeta feat. Nick Leon, PRJCTN – Maldoror
Gym mix  –  For your consideration
Bitter Babe x Nick Leon  –   SMS 299_305
Poderdesligado – Como vim parar aqui
Crazzed (BR) – Delirio Coletivo
Kakubo – Drol-Ma (Jaguar)  
[NOG4YRA] – Exocoetidae ft Bella Pereira
Verraco – E.M.R.I. | The Last Alliance
ICG – Encriptos
White Prata – Poliandria (DJ Tools)
Lila Tirando la Violeta – Ritual For Rusting Metals
MC JESSI – AQFFE (LAZA EDIT)
AKIN DECKARD – RUDEBOY
Ananda –  Na Trilha da revolta
This mix series plays on the Hispanic and Lusophone homonym, "Raro". "Raro" holds two meanings in Spanish and Portuguese: "rare" and also "strange". Sounds & Colours' Raro Series is a crate-diggers' mix series which embraces both meanings. Over the course of on hour, our guest DJ will delve into Latin America's unknown, underappreciated and unbelievable music and reveal its hidden gems.

Follow Sounds and Colours: Facebook / Twitter / Instagram / Mixcloud / Soundcloud / Bandcamp

Subscribe to the Sounds and Colours Newsletter for regular updates, news and competitions bringing the best of Latin American culture direct to your Inbox.
Share: