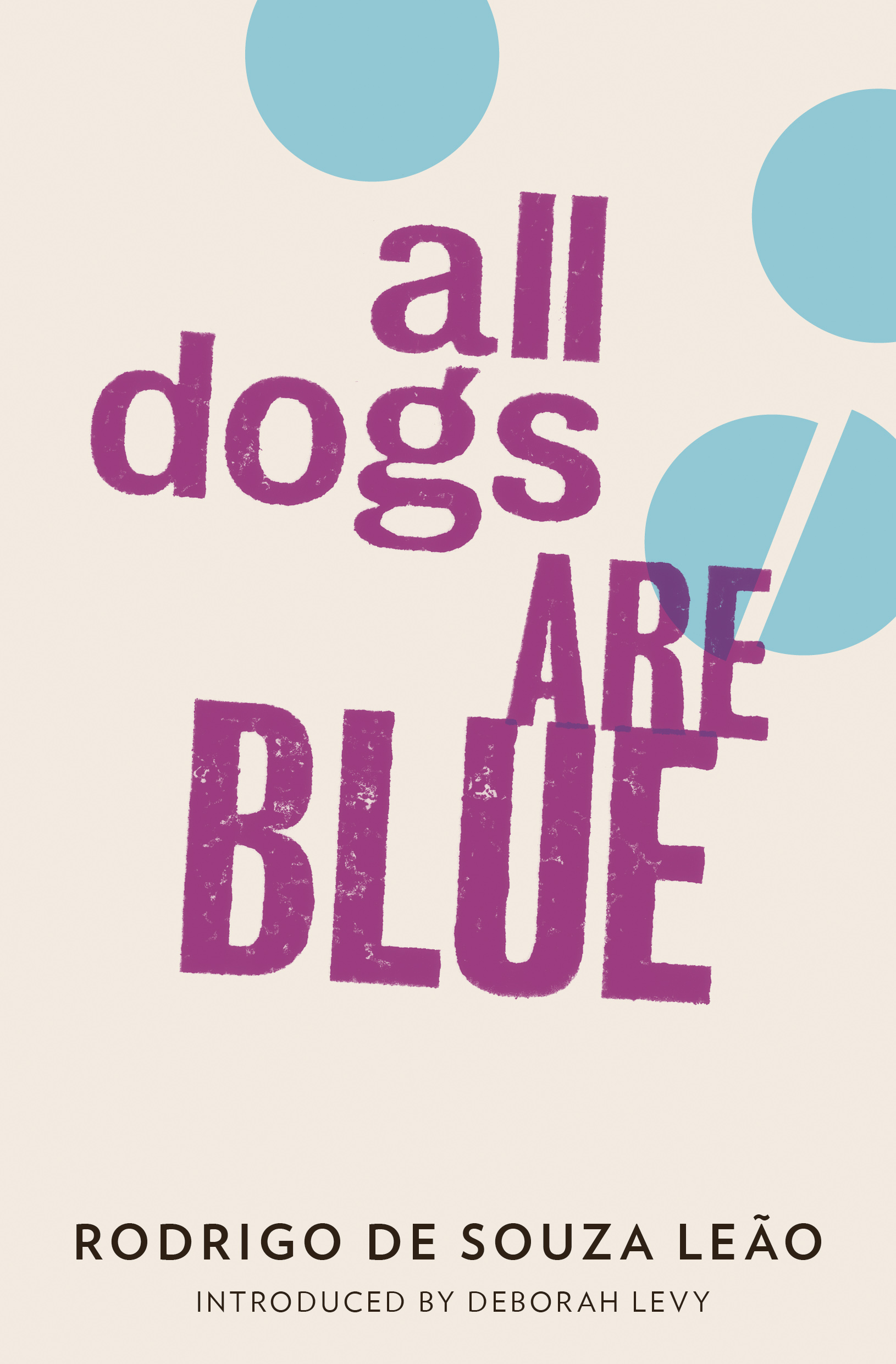 Rodrigo de Souza Leão – All Dogs Are Blue
22 April, 2014
All Dogs are Blue resides on the singular premise that madness is elucidating, allowing the so-called insane the privileged position of observing the masses from the margins. And this is no idea plucked from thin air. The author, Rodrigo Leão Souza, draws from his experience of being locked away in a mental asylum, alchemises it and turns it into something quite extraordinary.
The novella reads as a roller-coaster stream of consciousness, weaving his experiences of the stone cold regime of the asylum into fragments of his earlier life: the comedy of adolescence, the silent suffering of his parents. The result is a work of extreme poetry and delightful quirkiness, hilarious at times and tragic at others. Yet never is madness romanticised; the days are repetitive, the staff bigoted and the mad are stigmatised, shut away out of sight with the poor and their vulgar music. Nor does insanity categorically provide the answer to all of our questions. "Once, when I drank some mushroom tea, I ended up by the water tanks, having a philosophical chat with myself. The worst of it was that I found answers. I didn't even know there was a higher me." The narrator states. It is indeed an extremely lonely and scary state, awash with demons, I's and egos, including his two imagined companions, Baudelaire and Rimbaud.
They serve as an added reminder of the creativity drugs can induce, and the narrator is no exception. He is constantly 'bayoneted' with medicine, forcing us to reflect on the West's bizarre reliance on chemicals to cure altered states of the mind. And that is where the power of the novella lies. Via the lucidity and lyricism of the narrator, the reader is invited to critique the established hierarchical structures which form our society, things you see more clearly perhaps, from 'the other side'.
All Dogs Are Blue is a moving and extremely humanising account of the marginalised insane, funny and humble. The quirky charisma of the narrator and his lateral poetry suck you into the riptide of his journey and you enjoy it while it lasts, but it doesn't linger in the mind.
All Dogs Are Blue is published by And Other Stories and is available from Amazon

Follow Sounds and Colours: Facebook / Twitter / Instagram / Mixcloud / Soundcloud / Bandcamp

Subscribe to the Sounds and Colours Newsletter for regular updates, news and competitions bringing the best of Latin American culture direct to your Inbox.
Share: