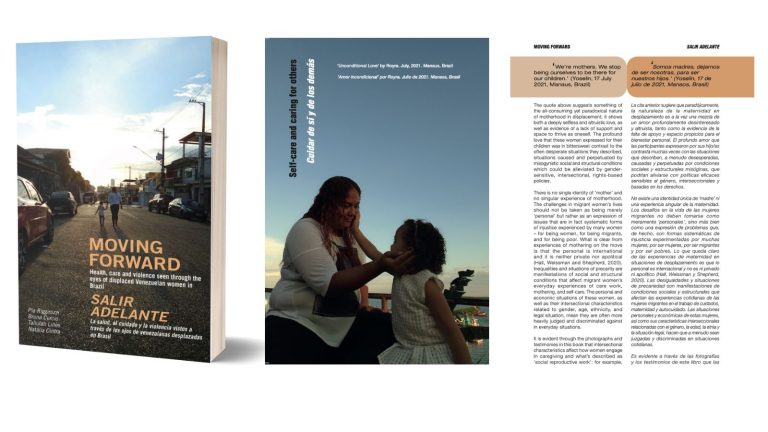 Seguir Adelante, a spotlight on the plight of women migrants fleeing Venezuela
17 July, 2023
'We're mothers. We stop being ourselves to be there for our children.' 
Imagine having to leave your country where there is inescapable poverty. Then imagine you are a woman, caring for your children or pregnant. Imagine you're fleeing physical abuse back home, that you are a victim of violence on your journey to a new place. Then factor in the emotional and psychological trauma these experiences have burdened you with. This sadly is not a hypothetical situation; it is the experience of hundreds of thousands of Venezuelan women who have been forced to flee their homeland in the wake of one of the most severe economic crises in the history of Latin America. 
Whilst a great deal of media attention is rightly given to the migrant crisis in Europe, many people would learn with surprise that over 7 million Venezuelans have fled the country amid political and economic turmoil. What was once the richest country in South America, has experienced complete economic collapse, with the economy contracting by 65 per cent between 2014 and 2020. This scale of decline is the most in any country outside of war in 45 years.
The photobook Seguir Adelante/Moving Forward documents the experiences of female Venezuelan refugees who have crossed the border into Brazil. This group is unsurprisingly harmed much more than their male counterparts by the perilous journey. 
When we read about migrants, they are often made out to be one homogenous group of people. The term refugee or migrant is politically loaded, it anonymises these people and often undermines the individual ordeals they have been through. What is enlightening about this book is that it tells real, personal and specific stories. Through testimonies and photos from Venezuelan women migrants, the book presents first-hand accounts of the horrors of forced migration; we can put a face to the impersonal newspaper headline thereby allowing us to understand the individual tragedies experienced by Venezuelan migrants. By giving these people a platform, the researchers prioritise their right to a voice which is often denied.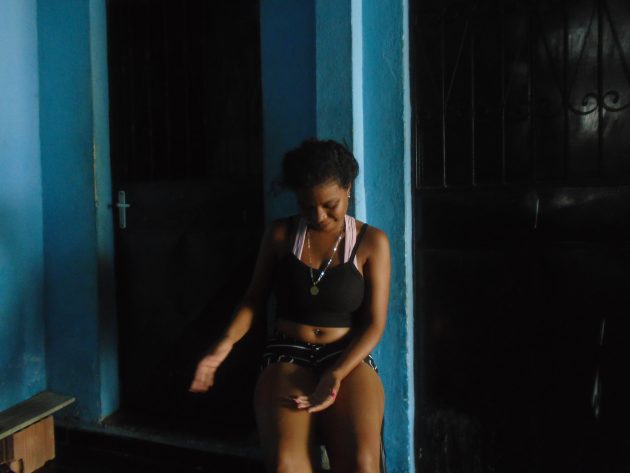 The atrocities experienced by these women are countless and accompany them at every stage of their journey. The book details many of them. Among them is the treatment at the hand of 'trocheros', the illegal smuggling groups which demand money in return for 'safe' passage out of Venezuela. One woman, Yuritza, detailed how 'Travelling [by trochas] was very risky. There were criminals on those trochas who abused, mistreated, and even raped women.' With no support groups, and in an already precarious position as illegal migrants, these women have at stages no choice but to endure humiliating and psychologically degrading treatment. It's the only way they can 'seguir adelante' (move forward) for a better future for their family and themselves.
In other cases, the book describes how Indigenous women of the Warao minority are not supplied with culturally appropriate food. In one testimony, a Warao woman called Florencia describes the lack of appropriate food provided to them in a retention centre, which led to 'dolor de la madre' ("mothers' pain"), which eliminated her ability to produce breast milk for her baby.
"And my breasts? I don't have breasts, they're dry now from eating nothing but dry, dry marmita. And milk? I don't make that either. The child is going to die. And where am I going to get money to buy milk? Is anyone going to help me?" she says.
Yuritza and Florencia are just two of the many women whose painful experiences are front and centre of Seguir Adelante. What's striking, though, is that this book only features a tiny proportion of the women forced to leave Venezuela. Their pain is excruciating, and the scale of this crisis is staggering.
The book is part of a larger project: 'Redressing Gendered Health Inequalities of Displaced Women and Girls in Contexts of Crisis in Central and South America' (ReGHID). The authors Pía Riggirozzi, Bruna Curcio, Tallulah Lines, Natália Cintra hope that in publishing the photo testimonies and their proposals for better women-specific migration policies, they will contribute to improving the experiences of many migrants now and in the years to come.  
Salir Adelante, published by the Latin America Bureau and Practical Action Publishing, is available to read and download for free, in its English/Spanish version, or its Portuguese/Spanish version.
The team have also made a short documentary, produced by Bruna Curcio, which is currently showing at film festivals and events. Get in touch to organise a screening.

Follow Sounds and Colours: Facebook / Twitter / Instagram / Mixcloud / Soundcloud / Bandcamp

Subscribe to the Sounds and Colours Newsletter for regular updates, news and competitions bringing the best of Latin American culture direct to your Inbox.
Share: