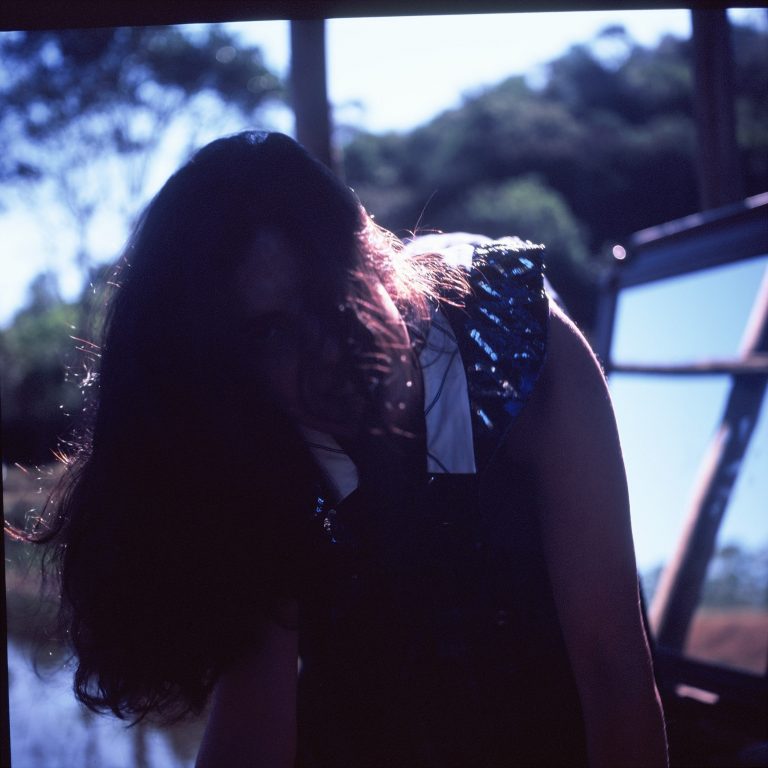 Take Five: Celeste Moreau Antunes
09 December, 2020
Published poet, writer and, now, musician Celeste Moreau Antunes released her delicate debut album last month alongside João Marcondes. A web of gossamer-thin textures and feather-light vocals, Rio Manso Vol. 1 is a quiet yet powerful statement of intent from the 29-year-old Paulista. Dialoguing with Brazilian tradition and minimalism, each song is an elegant entry into the MPB canon, draping Antunes' crooned lyric-poems in lissom and lightweight violão accompaniment. It's a pleasure to invite Antunes to partake in this week's Take Five.
Song
Since Caetano Veloso announced his Christmas livestream, and, he and Paula, his wife, pronounced via Instagram, in the Christmas spirit, that we could request music for his setlist, a verse of his won't let go of me. It isn't even a verse of the song that I requested (which was "Quero Ser Justo"). It's the lines, "Cantar é mais do que lembrar, é mais do que ter tido aquilo então, mais do que viver, do que sonhar, é ter o coração daquilo" ["To sing is more than to remember, it is more than 'to have had that then', more than to live, more than to dream, it is to have the heart of that"], from "Genipapo Absoluto". The other day I read a quote, on José Saramago's Instagram (a vice of quarantine): "Gostar é provavelmente a melhor maneira de ter…" ["Liking is probably the best way of having…"]. For me it concords with Caetano's verses. It is about having in your heart, or having "the heart of" [something in you]. And singing puts me in this place. I feel, in the middle of the chest, a belonging that has nothing to do with ownership. I went to a square with a friend and quoted these same verses to her. She told me that her grandmother, now with Alzheimer's, re-grasps life when she sings; a feeling of belonging returns, a strange charm, and it's so simple: everyone has a voice to lull themselves to sleep.
TV Show
I usually cry when I watch "The Handmaid's Tale", but it is never the cry of a victim. It's that kind of crying which makes you feel strong, capable, and identified with the fortress of the main character "June" – and at the same time of the actress "Elisabeth Moss". There's something in that melting pot that the actress does beautifully – something in her womanhood, in the role she plays, in the very well-written lines, that touches me deeply. And that deepness comes from my experience as a woman. I read a survey that said that women in Brazil are much more harassed in the street between the ages of 10 and 18, than from 18 to 30. We don't need to live in a crazy theocracy to feel the weight of oppression and humiliation. It's so beautiful the amount of times (hundreds?) that June gets back on her feet ["reergue"] in a single day, reborn from her own ashes. And how beautiful and precise the word "reergue" is, to speak of a woman.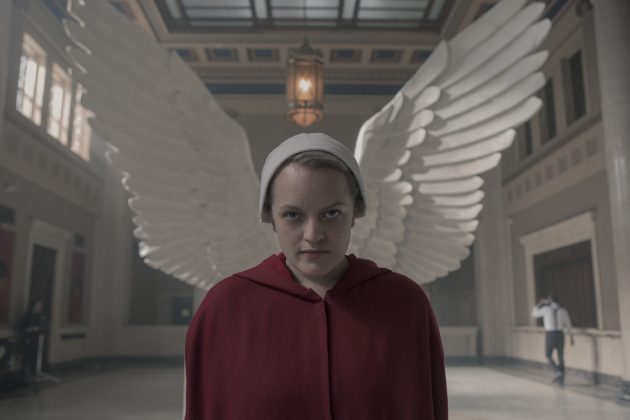 Book
Today my mother came into my room asking me for my most loved Jonathan Franzen novel to read on holiday. And I felt pleasure just thinking about them – mentally revising each one of them, remembering their magnificent characters and plots… Franzen makes me like humans and their flaws more, his writing always points out the beauty of our flaws. It's very difficult to choose one of his novels, but in the end I've gone for Purity, the same book I quote in the song "Tudo Que Lembrei Que Já Soube Amar Além De Você." "Purity" is the name of the young character in the book, and around her a thousand threads of stories unfold. And I, who am not even American, feel that I am all the characters, I fall in love and suffer with them, I resent them and forgive them, I pass with them through the whirlwind of emotions that sprout from the leaves, as if it were skin instead of paper.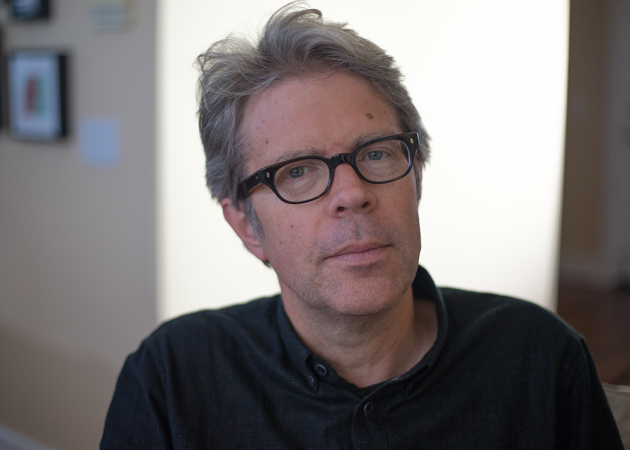 Person
Now I will talk about Milton Nascimento. It's been a relatively short time since I got hooked on Milton's work. It was on a trip to Minas, I remember hearing Milton (the first song from his album "Minas") while I was on the bus and I thought: "That doesn't sound like a person, it sounds like a little bird". A powerful and happy bird, which offers us its simple joy. And I had the joy, on this trip, of seeing Milton perform as part of his recent tour remembering the "Clube da Esquina", in Tiradentes. If you walk through Tiradentes, the historical city of Minas, you'll unquestionably hear some musician in some bar singing one of Milton's songs, with real heart and even a sense of ownership. Milton is Minas, and the sounds of Minas carry Milton in its wings, so that he is always flying there – in the songs of the wind, in the ox cars, in the boléiasof the trucks, in the roads that give themselves to the sunlight. Now another lyric comes to me about singing, from Milton: "Singing I fall apart and I don't get tired of living, nor of singing."
Place or Memory
My grandmother, and her house in Bahia on the beach, where we will go once again – me, my mother and Franzen's novel. Every time I go there, the cashew tree in front of the house has grown more. If you enter from the cashew tree, it looks like a country of its own, inhabited by banana-like monkeys. When I'm lucky, I might see a mico cub on its mother's back. If it's a very lucky day, I might see a cardinal from the northeast, with his blood-coloured head – or a couple of them. When my grandmother is present, more seem to appear. Now I find myself with a memory from there: me, my grandmother and my mother, in that order, going hand-in-hand into the sea. We were going to help my grandmother in the waves, but really, it was me who felt helped. The power to hold their hands and live that experience together – the power of helping and being helped – that is the memory I choose.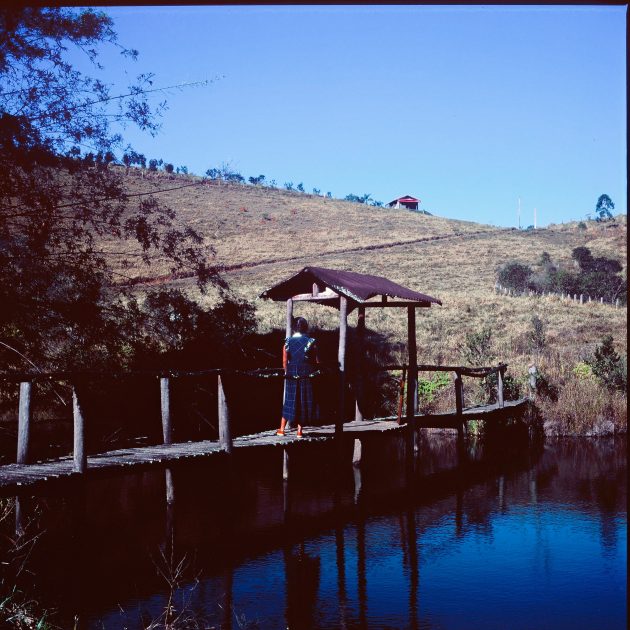 Rio Manso Vol. 1 by Celeste Moreau Antunes & João Marcondes is out now via Rosa Celeste:

Follow Sounds and Colours: Facebook / Twitter / Instagram / Mixcloud / Soundcloud / Bandcamp

Subscribe to the Sounds and Colours Newsletter for regular updates, news and competitions bringing the best of Latin American culture direct to your Inbox.
Share: