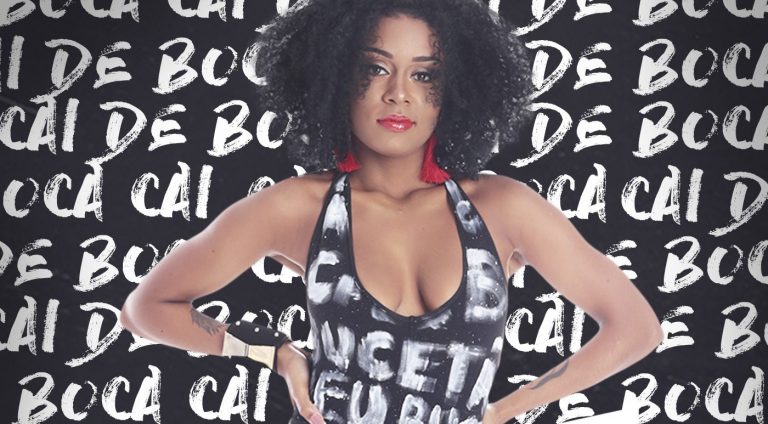 The Best Brazilian Funk Songs by Female MCs
16 October, 2019
As a product of Brazil's African diaspora and wildly affiliated with the slums, funk carioca, a throbbing syncopated party music, began to appear in Rio de Janeiro in the early 1990s with original songs waxing lyrical about the violence, poverty and marginalization faced in the favelas. In its early years, women had a restricted role, where they were largely on the sidelines – seeing them dance provocatively behind the scenes during male MC's performances. But in the early 2000s, female fans began to fight back: making a name for themselves as MCs themselves. While they kept the fiery lyrics so characteristic of the genre, they had a new message for their funk carioca fans: "My pussy is power", in other words, I can do whatever the f*** I want with my body.
And there, feminist funk was born, influencing and inspiring a whole generation of women in the slums. Indeed, they had a different tone and often a political one at that. They often denounced oppression and sexual violence, celebrated sexual freedom but also sung about typical funk carioca topics such as drugs, fame and power, as well as the difficulties of not just being black, but also a woman. 
The rising female funk stars spoke to women in the favelas who struggle with similar issues and about female pleasure without taboos, giving them the strength and voice to retaliate against the patriarchal society they live in, largely ruled by strong conservative Christian values where women are generally expected to be submissive. 
Not these MCs. Here, we've rounded up the best songs by the spiciest women that Brazil has to offer, who each in their own way are on a mission to send their own unique, raunchy personal experiences from their own neighbourhoods to anyone who dares listen.
Valesca Popozuda – Agora Virei Puta
First up is Valesca Popozuda, hailed as the queen of female Brazilian funk. Born and raised in the notorious Cidade de Deus (City of God) favela, she has become an icon of grassroots feminism for speaking out against prejudice in all forms. Her hit "Agora Virei Puta", (the most popular funk song in the country), makes reference to an abusive boyfriend who "so me dava porrada! E partia para farra!" (beat the shit out of her and left for a party), leaving her alone – "Thank you very much, now I am a whore". When Valesca sung this live to her fans in Rio de Janeiro and called herself a "slut", the women in the crowd went wild.
MC Deize Tigrona – Sex-o-matic
Valesca's natural predecessor is none other than MC Deize Tigrona. Much like Valesca, Tigrona is also from the City of God slum and is another female MC whose work and bold lyrics have reached an international audience. Born in the São Conrado neighbourhood, Tigrona made her way as a house cleaner before making it big as an MC. She is largely renowned for her proudly explicit lyrics about sexual desires and experiences. Interestingly, "Sex-o-matic" was released by Man Recordings and is only available in a lyrics version – proof that woman's talents extend far beyond their sexy dancing and physique.
MC Deize Tigrona – Injeção
If you were curious about what MC Deize Tigrona likes to do behind closed doors, she leaves little to the imagination in her explosive hit "Injeção" (Injection). The shot she gets at the doctor "that stings, but I can take it" makes a naughty reference to anal sex. Owing to the track's success, it was used as the basis for one of M.I.A's songs "Bucky Done Gun". Tigrona has recently performed live with M.I.A and another Brazilian funk queen, Tati Quebra Barraco.
Tati Quebra Barraco – Boladona
Another City of God resident, around the same time, Tati Quebra Barraco also found fame by rapping about being black, about female pleasure from a woman's viewpoint, as well as about Brazilian beauty standards. Together, her and Deize created what is today known as feminist funk. In "Boladona", she screams out to her critics by calling herself a cachorra (dog) and gatinha (cat), also known to mean a hot girl in Brazilian Portuguese.
Tati Quebra Barraco & MC Carol – Mamãe da Putaria
If one female MC wasn't already influential, two are a storm. In "Mamãe da Putaria", Tati pairs up with MC Carol for one of the coolest funk tunes and best music videos on our list. The track is one of the first tracks by the duo singing putaria, a subgenre of proibidão about sex [proibidão is itself a subgenre of funk, the name given to raw funk made in Rio that was frequently shut down by the police when performed live due to its explicit lyrics and the close relationship between the events and drug gangs]. Mamãe da Putaria is frankly feminist with lyrics that include "if I send, you suck, you will suck, If I send, put it all!". The music video reverses typical gender roles where the men in the video experience cat calls and are seen dancing around the car wash half naked.
MC Carol – 100% Feminista
As you might have guessed, MC Carol's mission is not to make the style less rude, but to offer funk from a female perspective. The hit "100% Feminista" is another of her tracks that has a strong feminist tone. In her lyrics, she raps about her own experience with domestic violence and about the expectation of women to stay in the kitchen: "I was five but I already understood / that a woman gets hit if she doesn't make food."
MC Dandara – Rap da Benedita
MC Dandara's hit "Rap de Benedita" saw her breakout with her highly-politicised old-school rap. An exception on our list, Dandara was the queen of political funk. So much so that even her stage name was political, making reference to Dandara, the warrior woman who was one of the leaders of Brazil's Quilombo das Palmares [a clandestine community established by runaway slaves]. Here, she lashes out against the mainstream Brazilian press who treated black favela resident Benedita da Silva with massive prejudice after being elected as a Worker's Party Representative.
MC Dandara – Pode me Chamar de Boa
But even MC Dandara hasn't escaped the scrutiny of online trolls on social media. In "Pode me Chamar de Boa" (Call Me Good), one comment states that " she has a good body, but ugly face" completely disregarding all of her talents. On the track she raps about the pleasure of having one night stands: "I am queen of the Catiguria, I can no longer believe myself. I like it, I don't know it (all night long), But it's a guy with no name (all night), I don't know, I don't know (all night)."
MC Pocah – Não Sou Obrigada
Following the feminist streak of feeling empowered to do what they want and don't want in the bedroom is MC Pocha's "Não Sou Obrigada", which appears on Spotify's Global Viral 50 List. In the music video, MC Pocha chides her boyfriend for ordering her around in both sexual and general terms.
MC Rebecca – Cai de Boca
If you don't know what "Cai de boca que 'ta muito bom, Cai de boca que 'ta muito bom, ah ao. Ela olha para cara do Didi, E vai com o rabetao no chao" means in MC Rebecca's catchy chorus, you'll probably guess by the video which provides a cue to her orgasming – both with men and women. She's known for her controversial messages both on stage and online that often cry out against the aggressive, conservative agenda that President Bolsonaro promotes. On Twitter, she came out as bisexual and rapped herself in a rainbow flag in another of her music videos.
Valesca Popozuda – Sou Gay
Another of Valesca Popozuda's tunes also sings about pervasive social issues and the trials and tribulations of not just being a woman but also gay in a highly conservative country. In "Sou Gay" she raps about how she "sweated, kissed, liked and enjoyed" sex with a woman, as well as how she's "bi, free, tri and gay" which is a massive hit within her country – proof that funk is bringing out the harsh realities of these women's worlds to a large fanbase.
Anitta – Vai Malandra
Hailed as a Brazilian Beyonce and Rihanna equivalent for flaunting her sexual empowerment, it's thanks to stars like Valesca Popozuda and Anitta that rising female funk MCs are gaining global appeal. Starting out in a church choir before making her name with funk in Rio, she has since amassed a whopping 37m following. "Vai Malandra" is the first Portuguese-language song to reach Spotify's Global Top 50 list. In her video (which has been viewed 352m times on YouTube), she refused to airbrush out the cellulite on her thighs.

Follow Sounds and Colours: Facebook / Twitter / Instagram / Mixcloud / Soundcloud / Bandcamp

Subscribe to the Sounds and Colours Newsletter for regular updates, news and competitions bringing the best of Latin American culture direct to your Inbox.
Share: