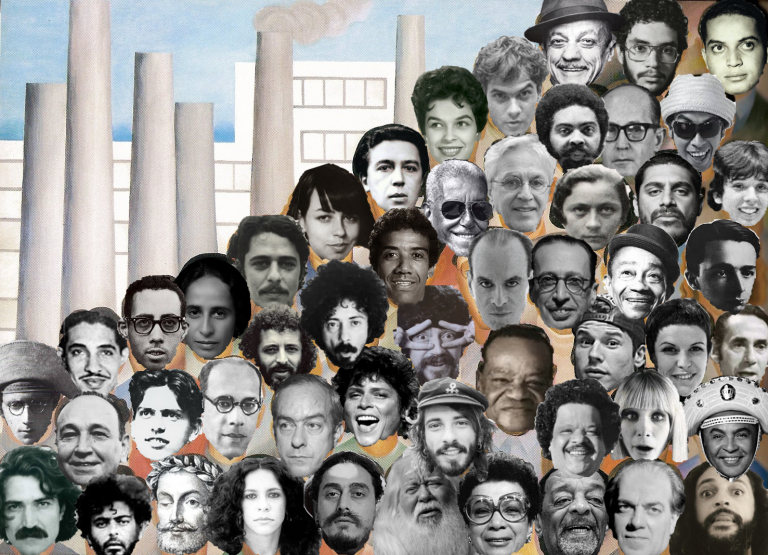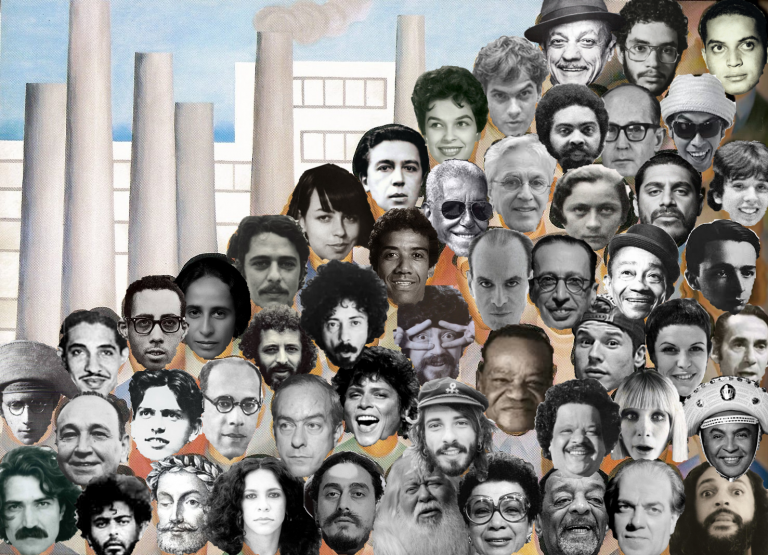 Zenoção's Independência ou Morte Mixtape
24 July, 2018
Brazilian music really does make a mockery of the label "diversity". Many countries and artists may lay claim to having diverse influences, but nothing ever seems quite as varied and exciting as it does in Brazil. And this new mixtape from Brazilian DJ Marcelo Zenoção seems set out to prove that.
From Jorge Ben's samba funk to Itamar Assumpção's avant reggae to Quinteto Violado's free folk-jazz to Virginia Rodrigues' Brazilian pop and on to the north-eastern folk music of Maciel Salu and Mestres da Embolada, there are glimpses of culture from Africa, indigenous Brazil, Western Europe, the US, Asia and across Latin America. In the cases of newer electronic acts like ElPeche and Sistema Criolina the influences seem even harder to pinpoint, years of exposure to all manner of electronic and non-electronic music being filtered through the artists' own searches into their identity. It's a convoluted cauldron.
On Independência ou Morte Zenoção mixes 26 tracks from across Brazil to show this broad and seemingly frame-less picture that is Brazilian music.
Listen to more mixes and tracks from Zenoção, as well as upcoming events, at zenocao.com
1 – Hino Nacional Brasileiro
2 – Mestres da Embolada – Que País é Esse
3 – Los Indios Tabajaras – Favela
4 – Avá Canoeiro – Alguém Cantando
5 – Virginia Rodrigues – Uma Historia De Ifá Babalawo (MoM remix)
6 – Chico Cesar – Mama Africa (Lagartijeando Edit)
7 – Afterclapp – Capitão De Areia
8 – Gravações de Umbanda – Candomble Obaluaê (Zenoção re-touch)
9 – ElPeche – Emoriô (ElPeche Edit)
10 – Ponto BR – Forró Arrochado
11 – Xavier do Sax – Mistura de Carimbó com Ciranda (Spaniol Remix)
12 – Maurício Tizumba – Balainho de Fulô
13 – Jorge Ben – O homem da Gravata Florida (Fgon rework)
14 – Gal Costa – Tuareg (dîP Edit)
15 – Sistema Criolina – Eu Sou a Mosca + Praieira
16 – Itamar Assumpção – Sampa Midnight (Shaka Remix)
17 – Tim Maia – Rational culture (Bruno E remix)
18 – Forro Red Light – Bobo da Corte (Remix)
19 – Ohxalá – Lá Lauê – Roda Maravilhosa (Ohxalá edit)
20 – Arnaud Rodrigues – O Som do Paulinho (tabu Od remix)
21 – Baiano & Os Novos Caetanos – Dendalei (drz shorty edit)
22 – Otacilio Batista e Oliveira de Panelas – Galope à beira mar
23 – Maciel Salu – Na Luz do Carbureto
24 – Quinteto Violado – Lamento Sertanejo (Psycho Tropiques Edit)
25 – R Vincenzo – Cabras no Elevado Quilombola
26 – Catadoras de Mangaba – Adeus Corina

Follow Sounds and Colours: Facebook / Twitter / Instagram / Mixcloud / Soundcloud / Bandcamp

Subscribe to the Sounds and Colours Newsletter for regular updates, news and competitions bringing the best of Latin American culture direct to your Inbox.
Share: