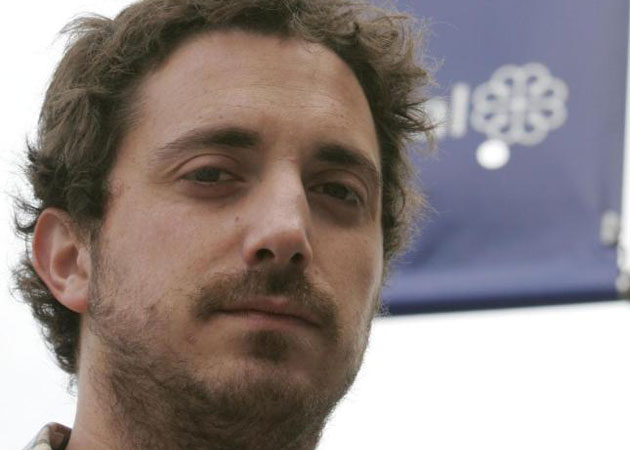 All Of It Is True: An Interview With Pablo Larrain
08 February, 2013
"There was something very interesting and subversive about telling the story from the point of view of the advertising executive who created the campaign to oust Pinochet." Oscar-nominated Pablo Larrain, talking about his latest film, NO.
With his black comedies Tony Manero and Post Mortem film-maker Pablo Larrain has quickly established himself as the dynamic new voice of Chilean cinema. His third film NO concludes the dictatorship trilogy, and like the earlier films delves into an aspect of Chile's recent past through the eyes of a male protagonist. However NO, unlike the other two films, is not driven by an eccentric main character: in this case René Savedra (played by Mexico's Gael García Bernal) is a successful advertising executive who is persuaded by opposition groups to create an advertising campaign to promote the country's forthcoming referendum (plebiscito) in which the country must vote YES or NO to keep the dictator, Augusto Pinochet, in power.
NO is the Chilean candidate for Best Foreign Film at this year's Academy Awards and was recently shortlisted amongst the final 5 films competing for the Oscar which will be announced later this month.
Sofia Serbin de Skalon caught up with the filmmaker during last year's London Film Festival where NO had its UK première.
What's the reaction been like so far to your film?
It's been fascinating. I'm not the kind of director that wants to have his films hidden away in a closet. I want them to be shown and for them to travel, and for people to see them and to like them. The film has worked, and it's had pretty good distribution in many countries so that's been very satisfying.
Has NO been released in Chile?
It came out last August. A lot of people came to see it. Everybody had an opinion and it was interesting to see how something like a national debate sprang up around the film, it was great. I think indifference is the worst thing that can happen to a film.
I read that Tony Manero was inspired by a photograph, and Post Mortem by an article you read in a newspaper, as well as Allende's autopsy report. Where did the idea come from for NO?
The idea came from a play by the Chilean writer Antonio Skármeta.
The thing about this particular story is that it can be told from many different angles: from the point of view of the people in the YES campaign, from the people on the street, the police and so on. But there was something very interesting and subversive about telling the story from the point of view of the advertising executive who created the NO campaign to oust Pinochet.
Are all the characters in the film based on real people?
The NO campaign was carried out by a lot of people. In the case [of Rene], the character played by Gael, he's an amalgamation of two men: Enrique García and José Manuel Salsedo. They're both in the film but playing characters that are part of the YES campaign – that was our little joke.
Alfredo [Castro]'s character Lucho Guzmán (Rene's partner in the agency and the creative working for the YES campaign) is fictional. What happened was that we had a lot of access to the people in the NO campaign, but the people in the YES campaign don't exist. Nobody knows who they are. Dictators have a lot of generals but you don't know anything about the normal people working for them. And this idea of the two men from opposing groups working together in the agency actually came from the original play.
How much of the story is real?
Everything. The concept, the jingles, the commercials, the slogans. All of it is true.
What had to be adapted was that many of the characters had to be condensed into fewer people because we couldn't include every single one of those people and have a cast of 100. Also, something that became a point of discussion in Chile afterwards was that the film shows one point of view, and doesn't show the reality and the importance that the political world had, which was very significant. It doesn't show the contribution of the people on the street, who played a very important part in what happened and succeeded in mobilising a country.
The character of René (García Bernal) is very different from the protagonists of Tony Manero and Post Mortem, both of whom are so distinct because of their unique take on life. René is more of an 'Everyman', but he's also a winner.
True. But these three characters share a belief that the political reality doesn't affect them. They think that despite what's happening in the country around them, their lives and their day-to-day reality won't change much and that is a huge mistake. Politics and social processes end up affecting them.
The film reminded me a little of those American courtroom dramas where a lawyer fights against darker forces in order to reveal an unwanted truth, but here the difference seems to be that at the end of the film life hasn't changed much, and René hasn't become a hero.
That goes back to what actually happened. I talked with Enrique and he told me about that night when their victory was announced: everyone was celebrating and they were standing at the back, looking at all the people. They were happy and they couldn't believe what had happened, but at the same time there was a loneliness in that triumph and we wanted to show that.
When you started work on Tony Manero did you already know that you'd end up making a trilogy?
No, that would be so boring! Each film happened spontaneously. And it had to do with my own desire to know what had happened in Chile, how we got to that point. The truth is I still don't understand anything. I didn't reach any conclusion. So I'm done.
Have you seen Patricio Guzmán's Nostalgia for the Light?
Yes, I watched that film and I feel like a little kid eating sweets. I have a lot of respect for my work but Patricio Guzmán is on a whole different level. What he did in that film – I cried all the way through.
There have been some other outstanding Chilean films this year: Young and Wild and From Thursday to Sunday. Chilean cinema is generating a lot of buzz.
I think there are some fascinating things happening with Chilean cinema right now, and I'm proud to be part of that generation. And it will be interesting to see what happens in the future. It's true that Chilean cinema is finding its own voice, after the cultural blackout that was the dictatorship; there is a generation that didn't live and suffer through it in the same way, who grew up with more liberty, and is now starting to make films. It's very interesting, and the films are really diverse too.
Why do you think your films have been so successful?
I don't know, I've tried to make them honestly, and I've seen how they've produced different reactions, but there's no recipe, or a flight plan, so that's hard to answer.
Have you started work on a new project yet?
Yes, but I can't say too much about it. I'm lucky because there's never a blank page for me. There's always some little idea that eventually, will give root to something else.
For more information on the films theatrical release see facebook.com/no-confirmed-opening-sites in the UK or sonyclassics.com/no in the US.
Here is the trailer:


Follow Sounds and Colours: Facebook / Twitter / Instagram / Mixcloud / Soundcloud / Bandcamp

Subscribe to the Sounds and Colours Newsletter for regular updates, news and competitions bringing the best of Latin American culture direct to your Inbox.
Share: